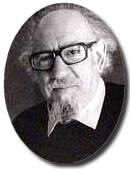 Julian Symons (Gustave)(b. May 30, 1912, d. Nov. 19, 1994), (English poet, editor, biographer, historian, reviewer, and mystery writer, reviewer, and scholar) Symons (pronounced "Simmons") was an English writer of highly literate crime novels, among them The Progress of a Crime (1960), The Man Who Killed Himself (1967), The Name of Annabel Lee (1983), and A Criminal Comedy (1985). His novels are unusual for the seriousness of their subject matter and their sharply satiric edge. Symons thrice won the Edgar Allan Poe Award for mystery writing. A distinguished biographer and critic, he also wrote Bloody Murder (1972), a history of the crime novel. He has been honored several times among his Awards, the Grand Master Award from the Mystery Writers of America in 1982. He earned these awards not simply because of his achievements as a crime writer, which are considerable, but for his work as an editor, reviewer (the Sunday Times),scholar and historian of the genre.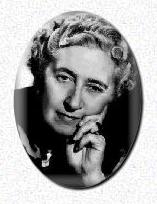 Dame Agatha Christie (b. Sept. 15, 1890,
d. Jan. 12, 1976), was for more than half a century the foremost British writer of mystery novels. Her books have been translated into every major language, and her two most famous creations, the Belgian detective Hercule Poirot and the village-wise Miss Jane Marple, solved dozens of murders after the appearance of her first Poirot book, The Mysterious Affair at Styles, in 1920.
Educated at home, she married Archibald Christie in 1914, retaining his surname for professional reasons after their 1928 divorce. She married archaeologist Max Mallowan in 1930.
Christie's first real success after the Styles book was The Murder of Roger Ackroyd (1926), which created controversy among mystery fans because of its unorthodox denouement. From then until her death, she produced nearly 100 novels, notably Murder at the Vicarage (1930), which introduced Miss Marple in a starring role; Murder on the Orient Express (1934; film, 1974); Ten Little Indians (1939; films, 1945, 1965, and 1975); and Curtain (1975).
Christie also enjoyed success as a playwright. Her Witness for the Prosecution (1954) was made into a popular film in 1958, and The Mousetrap (1952) has run almost continuously in London for more than 30 years. Christie's autobiography was published posthumously in 1977.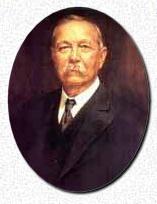 Sir Arthur Conan Doyle (1859-1930) was born in Edinburgh, Scotland. He studied to be a doctor at the University of Edinburgh and set up a small practice at South sea in Hampshire during his 20s. While the practice proved largely unsuccessful, the lack of patients provided him with the opportunity to create possibly the most popular character ever introduced in the history of fiction, Sherlock Holmes. While at University, Conan Doyle had been greatly influenced by John Bell, one of his professors. Bell was an expert in the use of deductive reasoning to diagnose disease. Conan Doyle was so impressed that he used these same principles when creating his famous detective.
Holmes was introduced in A Study in Scarlet (1887), followed by A Sign of Four in 1890, but didn't really take hold of the public's imagination until Strand magazine, newly founded in 1890, published a series of short stories called The Adventures of Sherlock Holmes. From that point on the public couldn't get enough of Holmes and his always reliable confidant, John H. Watson, a retired military doctor.
Residing in London at 221B Baker Street, Holmes's character and personality set him apart from all others. "Holmes, with his keen sense of observation, his lean face and hooked nose, his long legs, his deerstalker hat, his magnifying glass, and his ever-present pipe. When in The Final Problem (1893), Holmes and his longtime nemesis, Professor Moriarty, are killed off, the public outcry was so great, Conan Doyle was forced to bring him back to life. He continued the exploits of Holmes and Watson nine years later in The Hound of the Baskervilles (1902). More novels and short stories appeared to the delight of Conan Doyle's fans until The Case-Book of Sherlock Holmes (1927), the last to feature the brilliant sleuth. Sherlock Holmes is without doubt one of the most beloved figures in the history of mystery fiction. Conan Doyle's works were made into several stage plays and feature films. In all, Holmes and Watson were featured in four novels and 56 short stories. Despite the success of his most famous character, throughout his adult life Conan Doyle sought to escape the Sherlock Holmes phenomenon and concentrate on writing about his other interests. Although he was never completely successful due to the intense popularity of Holmes, he was knighted for his nonfiction work on the Boer War and also wrote other historical works such as The White Company (1890).
S.S.Van Dine (b. Charlottesville, Va., 1888?, d. Apr. 11, 1939), was the pseudonym of Willard Huntington Wright an American scholar, editor, and art critic who turned to the writing of fiction after his health declined. He wrote a series of detective novels with an amateur sleuth as protagonist: Philo Vance, a languid purveyor of esoteric knowledge and icy logic, was a huge success. Between 1926 and 1938, 12 novels appeared, 11 of which were turned into movies, and, in the 1940s, Vance was also featured in a radio series. Among the best of the Van Dine novels are The Greene Murder Case (1928), The Bishop Murder Case (1929), and The Scarab Murder Case (1930).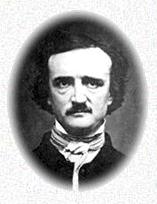 Edgar Allan Poe (b. Boston, Jan. 19, 1809, d. Oct. 7, 1849), is best known for his poems and short fiction, deserves more credit than any other writer for the transformation of the short story from anecdote to art. He virtually created the detective story and perfected the psychological thriller. He also produced some of the most influential literary criticism of his time--important theoretical statements on poetry and the short story--and has had a worldwide influence on literature.