he
West 87th Street Irregulars in the Ellery Queen canon originated with Richard Queen's starring role in

Inspector

Queen's Own Case. There Ellery's august father recruits a band of experts to help him unravel the mystery at hand. On this website the West 87th Street Irregulars are a band of established EQ experts and fans who collectively have committed themselves to the preservation and revival of Ellery Queen. As such, each inductee has an established interest in the works of Ellery Queen and a recognized contribution to the Queen canon. Collectively the Irregulars share the goal of making Ellery Queen once again a vibrant and recognized name in detective fiction, especially in the United States.
Each inductee is asked to (re)write something on Ellery Queen, the article will get its place here on the site and he or she is there from known as a genuine West 87th Street Irregular!
We will try our utmost to attract those who already have earned some esteem when it comes to writing on the partnership. It is, however, our hope and intent to add some new players in the field who will help take Ellery Queen well into this century!

So let me present the West 87th Street Irregulars...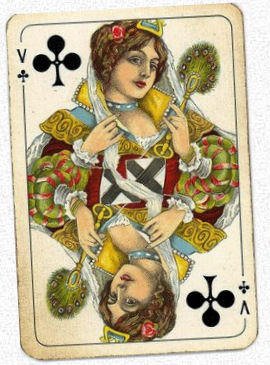 ist of West 87th Street Irregulars


teve Steinbock (August 2022)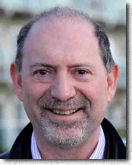 Steve has written articles, interviews, and mystery reviews for the Portland Press Herald/Maine Sunday Telegram, The Armchair Detective, ... The Strand, and Mystery Scene. He wrote several non-fiction articles (and one short story) for EQMM, and since 2011, he has reviewed crime fiction for EQMM's "Jury Box" column. He has translated numerous Japanese mystery stories into English (click on the picture for his article "Japanese Scholarship: Logic, Formalism, and Ellery Queen")

osh Pachter (June 2017)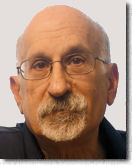 Second youngest person ever to appear in EQMM. Over the subsequent 40+ years he has appeared regularly in EQMM, Alfred Hitchcock's Mystery Magazine, and many periodicals, anthologies, ... In 2018 the nov/dec issue of EQMM included "50," a new E.Q. Griffen story in which Ellery, looks back at a dying-message murder he failed to solve. (click on the picture for his article "Looking Back on half-century love affair with EQMM")

rthur Vidro (June 2014)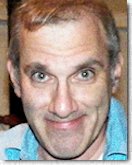 Arthur is the publisher of the detective magazine (Give Me That) Old-Time Detection, several issues of which have been devoted to the works of Queen. In September of 2013 Arthur directed the world premier of Joseph Goodrich's play Calamity Town, based on the first Wrightsville mystery by Queen. (click on the picture for his article "Claremont, the real Wrightsville")

rancis M. Nevins (February 2013)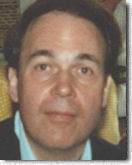 Mike is without question one of the world's leading authorities on Ellery Queen and the collaborative team that were Queen, Frederic Dannay and Manfred B. Lee. While Mike knew Lee only fleetingly, he was a close friend of Dannay, his mentor, who he has described as "the closest thing to a grandfather I have ever had." (click on the picture for his article "A Lifetime with Ellery Queen")

oseph Goodrich (September 2012)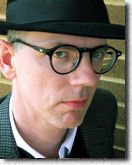 N.Y. author and acclaimed dramatist will have his short story "Dear Mr. Queen" included in the MWA anthology The Mystery Box, edited by Brad Meltzer (spring of 2013). He is of course the editor of Blood Relations: The Selected Letters of Ellery Queen, 1947-1950. The book which let us have that almost intimate insight into the Lee-Dannay writing relationship (click on the picture for his article "A Kind of Triumph")

on L. Breen (September 2011)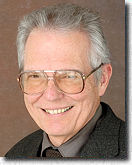 This Edgar winner officially retired in 2011. A recognized reviewer and critic who according to EQMM has written The Jury Box "...with integrity, insight, and style..." No doubt whatsoever that Jon fits the bill as next inductee. Both through his pastiches and his work as critic he keeps the legacy of Ellery Queen alive. No surprise then that at least 1 pastiche is included here (click on the picture for his article "The Expandable Calendar of Ellery Queen")

anet Hutchings (July 2011)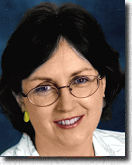 If the name 'Ellery Queen' is recognized at all in the States today this is largely due to Ellery Queen's Mystery Magazine. It is hard to imagine a more worthy addition to the West 87th Street Irregulars than its editor. Janet has graciously allowed us to re-publish the following essay that she wrote for inclusion in The Tragedy of Errors reflecting on the history of EQMM. (click on the picture for her article "Legacy of an editor")

ale C. Andrews (September 2010)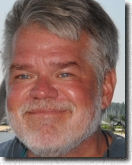 About one year ago Dale wrote an article on the NBC Ellery Queen series to accompany the publication of his Ellery Queen pastiche involving the filming of one of the NBC episodes, based on an Queen short story. No surprise then that Dale's entry into the West 87th Street Irregulars came with this re-worked article in light of the imminent DVD release of the series. (click on the picture for his article "When Ellery Queen met NBC")

oe R. Christopher (April 2010)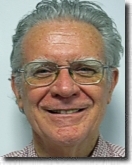 We are honored to present as our first member Professor emeritus of English at Tarleton State University, Stephenville, Texas Joe R. Christopher. Not only retired himself, his essay featured here also focuses on Richard Queen's retirement novels. We couldn't have dreamed of a more befitting start to the West 87th Street Irregulars (click on picture for his essay "The Retirement of Richard Queen")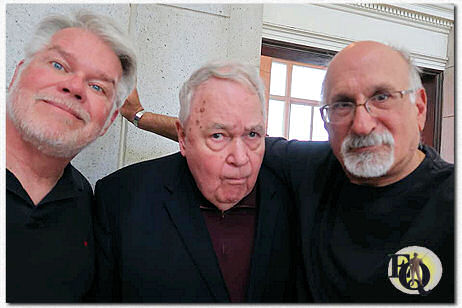 Above: Three "West 78th Street Irregulars" caught in one frame! From Left to Right: Dale C. Andrews, Mike Nevins and Josh Pachter. (Picture courtesy Josh Pachter)