he Last Woman in his life

(1970)

John Lovering Benedict had more of everything than most men, most of all more women--including 3 ex-wives with little in common but their extraordinary physiques. For Ellery Queen the question was which one of them had bashed in Benedict's skull with a hunk of iron statuary? The clues were many, but puzzling. All had been planted at the scene of the crime, but by whom, and for what purpose? And who was the last woman in John Benedict's life?
The green wig belonged to a redheaded Vegas show girl. The sequined gown had highlighted the bouncy silhouette of a blonde off-Broadway actress. The long evening gloves were the property of a bosomy small-town nurse. These were more than an inventory of ladies' wear. For they were found on the scene of a brutal crime during a hideaway weekend, near the body of an internationally known jet-setter notorious for his pursuit of beautiful women. What did they mean? ... There is the victim's dying message. There is the mysterious woman to whom the trail is long and difficult. Above all there is the question: Who was the last woman in his life?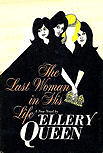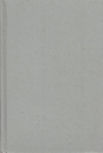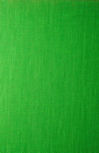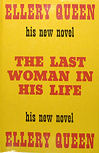 Above left to right: a dust and 2 hardcovers World Publishing Co. (1969-1970); dust cover Gollancz edition (1970).
Note: Some confusion since at least one (BCE with gray HC) World Publishing co. edition is copyrighted in 1969. Another edition (green HC) clearly indicates 1970 both for copyright and year of first publication.

(Click on the covers to see the differences) *
Another dying clue, another plot that seems stretched out for its length, with the final solution not quite as surprising as it should be. Too much penny-ante psychology, not enough story. Wrightsville revisited.

The plot can't be discussed seriously without giving away the (obvious) solution.

At the end of Face to Face Ellery was at JFK watching a BOAC jet take Harry Burke away, and he's still there on the first page of this novel. In the airport restaurant a few minutes later, he and his father happen upon two of Ellery's Harvard classmates, millionaire John Levering Benedict III and his attorney Al Marsh. John invites the exhausted Queens to rest up at his 600-acre sylvan retreat, which happens to lie between Wrightsville and the "glass village" of Shinn Corners. Ellery finds that Wrightsville has changed for the worse but still considers it "a viable Shangri-La" until John's ex-wives arrive on the property ...

Queen did a lot of self-borrowing here. A modus operandi reminiscent of their radio plots. Ellery's momentary compulsion to drop out in the first scenes resembles the opening of Cat of Many Tails. The wedding cake figures echo back the short story "The Lonely Bride" (1949). The negative clue in John's wardrobe harks back to The King is Dead, and the murderer's use of his victim's clothes to The Spanish Cape Mystery. (Nevins)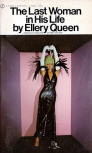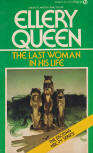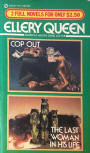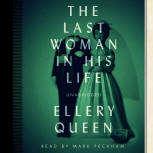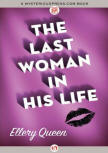 The last woman in his life Translations:
Danish: Den fjerde kvinde
Dutch/Flemish: Horen, zien en zwijgen
Finnish: Hänen elämänsä viimeinen nainen
French: La dernière femme de sa vie
German: Seine letzte Frau (aka Die letzte Frau seines Lebens)
Greek: ΤΡΕΙΣ ΥΠΟΠΤΕΣ ΓΙΑ ΦΟΝΟ
Italian: L'ultima donna della sua vita
Japanese: saigonoonna
Lithuanian: Paskutinioji jo gyvenime moteris
Portuguese: A Ultima Mulher Em Sua Vida
aka O caçador de beldades
Russian: ПОСЛЕДНЯЯ ЖЕНЩИНА В ЕГО ЖИЗНИ
Spanish: La Última mujer en su vida



Other articles on this book
(1)
Reading Ellery Queen - The Last Woman in His Life Jon Mathewson

(Sep 2016)
* Interested readers should know that the icons/covers of books, used throughout the website have extra descriptions/information not included in the text on the same page. Pointing your cursor at the icon/cover used to reveal this extra information.
To achieve the same effect Firefox users can install an add-on called '
Popup ALT Attribute
'. When installed pointing your cursor at an icon/cover results in showing you the details or additional information.