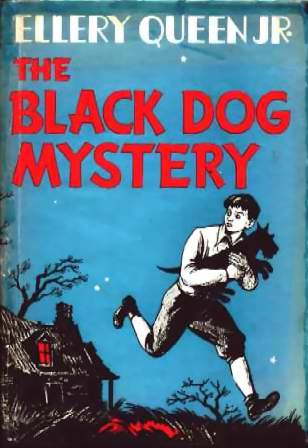 he Black Dog Mystery (1942)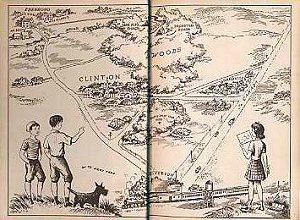 The first in the Ellery Queen Junior Mystery Stories for boys and girls. Two boys, a girl, and one small dog, as a detective gang, make this a jolly and exciting mystery yarn for boys and girls. When there's a bank robbery in the country village where Djuna lives, and one of his dog's best friends gets shot in the escape, the boy makes up his mind he'll find out who did it. His chum and his dog Champ are in on the hunt and two heads and a keen nose are better than one. The boys remember something queer they noticed about a truck with a covered load that passed them on the road when they were going fishing. Clue follows clue, and when the Scottie gets himself all smeared with fresh paint, and Clarabelle spoils a picture, Djuna emerges as a regular Ellery Queen! Every boy and girl who likes dogs or mysteries will enjoy every page of this story, and fathers and mothers who follow the great Ellery Queen will enjoy starting their children right on Ellery Queen, Jr.!
"Intelligent and deftly knit…There is danger enough and plenty of clues to pique the curiosity." New York Times, 1941


The Princeton University Library still has correspondence, notes, and selected manuscripts of McCoy (Class of 1905), ranging from his writings as an investigative reporter in the early 1900s to his later works as novelist, biographer, and children's author under the name of Ellery Queen, Jr. As investigative journalist McCoy won the Pulitzer Prize for the New York World in 1922 with his investigation of the Florida penal system.
Illustrated with beautiful drawings by William Sanderson. Samuel McCoy (1882-1964) wrote The Black Dog Mystery as well as 5 other Djuna stories.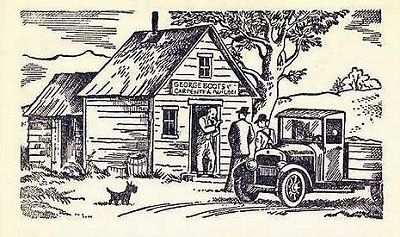 Above: Illustrated with beautiful drawings by William Sanderson.