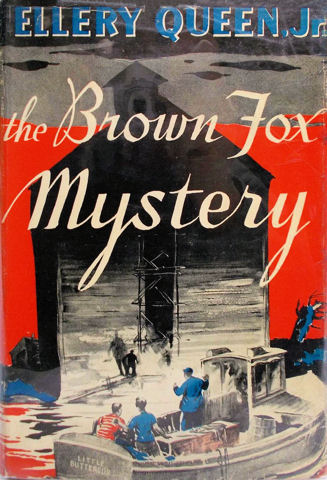 he Brown Fox Mystery (1948)
When those two enthusiastic fishermen, Djuna and his friend Tommy, are offered a chance to spend the summer at fish-filled Silver Lake, as the guests of Miss Annie Ellery, they are overjoyed.
But great as the fishing proves to be, there is more in store: Silver Lake holds a mystery and the boys find themselves swept up in a series of exciting and dangerous adventures, involving an abandoned ice-house and two fires, as they help to solve it.

Samuel McCoy (1882-1964) wrote The Brown Fox Mystery as well as 5 other Djuna stories. The Princeton University Library still has correspondence, notes, and selected manuscripts of McCoy (Class of 1905), ranging from his writings as an investigative reporter in the early 1900s to his later works as novelist, biographer, and children's author under the name of Ellery Queen, Jr. As investigative journalist McCoy won the Pulitzer Prize for the New York World in 1922 with his investigation of the Florida penal system.