he Door Between

(1937)

Take Karen Leith's house. It faced Washington Square, meeting place for poets and painters. It was tall, skinny, and filled with exotic Japanese art objects. It also held a corpse -- Karen Leith's corpse.
Karen Leith was dead. She had died quite alone, in a small secluded room in her weird Greenwich Village house. It was, of course, suicide. Some hideous secret long ago had transformed Karen into a silent, unhappy woman. Ellery Queen was one of the few who doubted the suicide theory. As he penetrated deeper and deeper into Karen's past, he became certain that the woman had been murdered -- killed in as clever and horrifying manner as he had ever encountered. As he followed a strange and devious trail to the solution he found out why she was so dangerous to one person that she had to die.
Ellery Queen knew that Karen was a Village character...a silent, unhappy woman who found escape only when she was working on one of her brilliant novels. As he penetrated deeper and deeper into Karen's past, he learned her hideous secret. He became certain that this strange woman, living in New York's strangest neighborhood, had been murdered . . . but how? And by whom?
"In the solution of the problem, Ellery Queen is himself guilty of the same sort of crime for which he brings his culprit to book. His final act is just not up to the standard that Queen readers have come to expect.."
--
Margaret Germond, The Evening Star, Washington D.C.


"Reminiscent in America of Agatha Christie's mysterious affair of style is the way in which Ellery Queen, born with the gift of providing almost unsearchable plots, has, in the course of producing these, buckled down and learnt to write. It was popular pastime, when reading the early Queens, to search for and compare solecisms; now after not so many years have passed since 'The Roman Hat Mystery', we can read 'The Door Between' simply as a sympathetic and well-told novel. Fedoras off to Ellery!"
-

Torquemada,

1937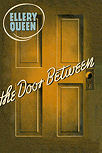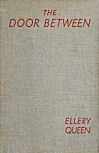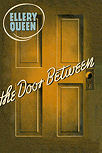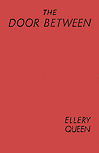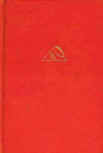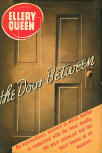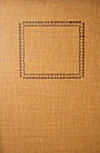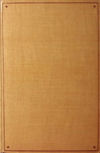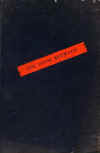 Above left to right: Both dust cover and hard cover for Stokes and Grosset & Dunlap (hard cover is a reproduction, confirmation needed); cover for International Readers League edition.
Below left tor right: dust cover and two hard cover variations for Triangle Books; dust and hard cover for Tower (World Publishing co.)
(Click on the covers to see the differences) *
The New York Sun

, January 15. 1937



"In "The Door Between" Ellery Queen sets his talent for mystification and deduction at work with an Oriental background, but in the New York sitting. Karen Leith whose childhood was spent in Japan, has conquered the world as a 'novelist, attained the fiction
writer's highest honor and won the love of the great physician, John McClure. To her friends her world seemed perfect; yet with her lover on the high seas, his daughter in the sitting room of her house on Washington Square, Karen dies, stabbed in the throat. The windows are barred, all the doors are locked except that leading to the room in which Eva McClure sits until the unanswered telephone brings the visitor to the scene of Karen's death. Inevitably the police, led by
Inspector Queen, fix on Miss Mc Clure as the killer, with strong suspicion that Terry Ring is an accessory, and Ellery Queen's task is threefold—to find the killer, to uncover the reason for the killing and to identify the person ultimately responsible for the tragedy. This he
does with characteristic ingenuity and with a generosity of plot and circumstance that bestows on his readers a wealth of perplexities, deceits and stratagems through which only he can make his way. It is safe to say that the strange truth in Karen Leith's case will be hidden from all readers who do not follow to the end—and nobody who starts the tale will fail to do that."


The Telegraph, Brisbane June 26. 1937

"It can be claimed for Ellery Queen's new detective story that it has a most ingenious climax. A solution of the mystery of the death of a famous woman author having been established with apparent conclusiveness, the author goes on to show that the explanation, after all was only half the truth. The remaining half involves an instance of mental suggestion which is as feasible as it is diabolic, And yet one feels that Karen Leith well deserved her fate, for the story is much concerned with her treacherous treatment of a sister through years of tyrannical repression and fraud.
It will be seen that the story has unusual facets and it is told with that skill in writing and plot construction which have given such distinction to the many Ellery Queen novels. The dead body of Karen Leith is found by a temperamental girl friend, Eva, under circumstances which are so suggestive of her guilt as a murderess that twice she is about to be arrested when reprieving circumstances shake the case against her. Ellery Queen, who is his own detective in these stories, again has the brain that is capable of penetrating a most perplexing mystery, and restoring calm in the family of a distinguished, cancer research expert. The doctor was almost on the eve of marrying Karen when tragedy intervened and then begins the unraveling of a romantic story of earlier years when Karen and her sister, both in Japan, were the centre of sentimental interests, that set jealous passions flaming that inspired a cruel revenge. ' Mr. Queen has been resourceful in the invention of complications in the unweaving of this dramatic plot, and has produced a gripping story full of surprises, but we cannot forgive him for throwing the sensitive Eva amorously into the arms of a crude slangy private detective for whom she could only have had feelings of revulsion."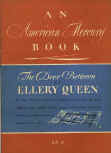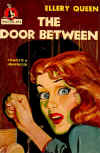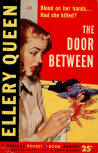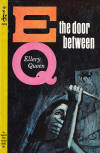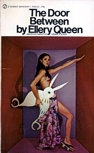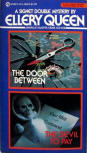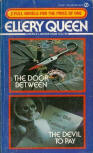 In Japan, the book is actually called Nippon Kashidori no Nazo aka The Japanese Jay Mystery, and therefore also considered part of the "nationality" series there (Ho-Ling)
A departure: much of the story is told from the perspective of one of the female characters. The effect of the magazines in which Queen pre-published is seen throughout this tale of love triangles and relationships. His attempt to appeal to 'the lowest common denominator' proved fatal for the story. Despite Ellery's brilliant solution(s) to a classic "locked room" mystery, which is quite well worked out but in the end fails to save the story as it is to much based on guesswork rather than deduction. The greatly altered story was used for the movie Ellery Queen, Master Detective. By this time the cousins had come to know S.S. Van Dine socially and rumor has it that Dannay based a number of characters on him. John MacClure,"... worn out by years of search for a cancer cure, has come to treat money and fame and life with detached scientific aloofness' could have been modeled on Van Dine" (Nevins).
Daily Telegraph, Sydney March 20. 1937 "Mystery of the Week: Ellery Queen reforms" by Dr. Watson Junr.


"The spectacle of a sinner on the penitents' stool must always jolt a "Hallelujah!" from I welcome with great spiritual satisfaction, therefore, the cold voice of the thin, pince-nezed and immaculate Mr. Ellery Queen as he testifies to the light, seated amongst reformed drunkards, gamblers, and cut-purses. Mr. E. Queen's ways were cast along the sinful paths of didacticism and pedantry. He never used one word when he could use two; he always preferred a multi-syllabled word to from that irritating literary affection — italic eczema; and he continually stirred a thick porridge of terms like "dark pattern," "mysterious design," and "murder esoterica," and splashed them greasily over his pages.

LESS RUMINATORY

Which was a pity. Because he can concoct a good mystery plot, even if he is a trifle, fantastic, and he has a capacity for' ingenious climax all too rare in

detective fiction since the ageing Sherlock Holmes retired to his bee farm and Dorothy Sayers turned romantic. "The Door Between," however, reveals a new and reformed Ellery Queen — simpler, more direct, less ruminatory. True, he still fails to emerge for me as flesh and blood, but he takes shape and if he dumps his dictionary in the dustbin and keeps it there, his reform may prove to be the most significant event in 1937 mystery fiction. His latest plot is an 'extraordinarily complex one, with a cast including Japanese servants, a prisoner in an attic, two corpses and a third promised, a Loo-Choo jaybird and a good deal of blood. The idea is a neat variation on the oldest theme in detective stories; the murder in the locked room. I found it highly polished but, I fear, a little too ingenious when the last clues were fitted into place. And, if an elderly, bald-headed memory does not betray me, Mr. Queen's method of disposing of the weapon was anticipated in principle by one of the humble anonymous contributors to the Sexton Blake saga, "The Blasted Oak Murder" (circa 1915). There are one or two distressing love scenes which the austere detective story connoisseur must condemn as being in bad taste.

"The Door Between" (Gollancz)
Length of Course .... 287 pages
Bogey for Solution .... Page 222
Mr. Queen does not expect a solution by the student before page 244, but his clue on page 222 is too significant' "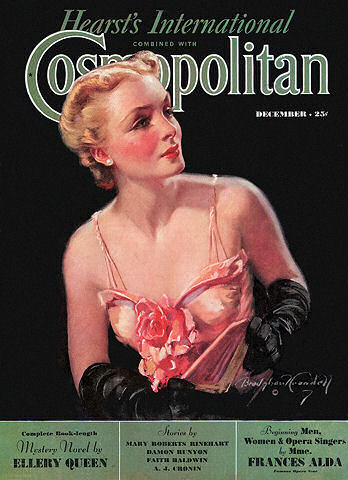 Above left: French magazine Mon Magazine Policier (Revue Moderne) published in Montreal, Canada, August 1945. It featured Le mystère du grenier.
Above right and below: In December 1936 Heart's International Cosmopolitan had a complete book length mystery novel by Ellery Queen The Door Between.