llery Queen's Penthouse Mystery US (1941)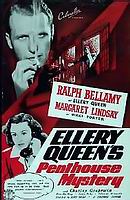 Director: James Hogan
Cast Includes
EQ: Ralph Bellamy
Inspector Queen: Charley Grapewin
Nikki Porter: Margaret Lindsay
Sgt. Velie: James Burke
Lois Ling: Anna May Wong
Count Brett: Eduardo Cianelli
Sanders: Frank Albertson
Doc Prouty: Charles Lane
Walsh: Russell Hicks
Ann Doran,Tom Dugan,Mantan Moreland.
Working title: The Three Scratches
69 min, Black & White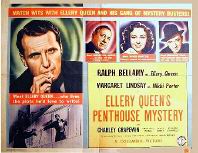 Like the first entry in Columbia's "Ellery Queen" series, this film depicts its amateur-criminologist hero as an oafish ignoramus. Eric Taylor went even farther in stressing comic elements...
This time around, Chinese ventriloquist Gordon Cobb who was smuggling jewels, is murdered by a gang of jewel thieves. Baffled by the contradictory clues, Inspector Queen asks his son Ellery to help out. The suspect list includes Cobb's ex-partner Walsh, phony nobleman Count Brett, sleight-of-hand artist Jim Ritter, Chinese patriot Lois Ling and reporter-in-disguise Sanders. Despite his inability to make a move without breaking something or taking a pratfall, Ellery Queen solves the case.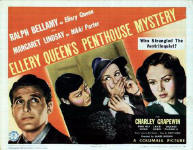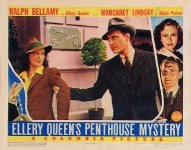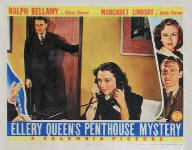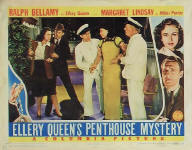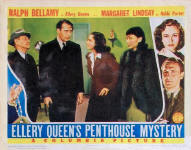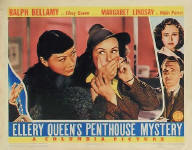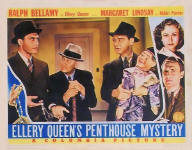 Above: full set of eight lobby cards
Anna May Wong is good as always, but wasted here. Slow going. The influence of MGM's successful "Thin Man" series was obvious, as Ellery and Nikki engage in more comic squabbling than in sleuthing. The plot, about two murders committed for possession of a valuable collection of Chinese jewels to be sold in the US to help the Chinese war effort, was said to be based on a story by EQ, but if so, it was probably one of their radio scripts. The plot was reworked some months hence to form the basis for a Lone Wolf feature. An interesting cast, but that's about it. Like all of the remaining Columbia entries, it was written by Eric Taylor based on based on the Ellery Queen radio plot "The Three (Four) Scratches" (12-17-39), and directed by James Hogan. A novelization was published, but the cousins did not write it.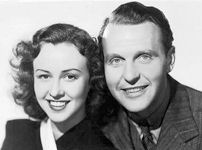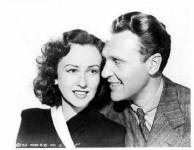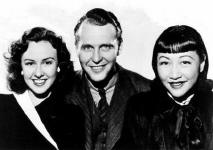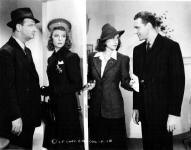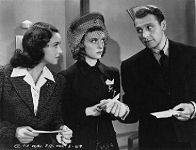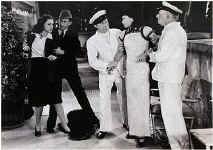 (Source YouTube - Scott Lord)