he Dragon's Teeth

aka

he Virgin Heiresses (1939)
When a very odd but important millionaire was buried at the bottom of the Caribbean Sea, it might have embarrassed Ellery Queen. After all, the millionaire had been the first client of Ellery Queen, Inc. And now the client had joined the mackerels he was deader than. The crew of his yacht was scattered, and there was no autopsy to suggest the ways and means of his death.
However, Ellery Queen, case-hardened and unembarrassed as ever, stepped into the case without batting an eye, bringing along his new partner, Beau Rummell, a tough egg with a yolk of gold. Together they sliced away as mysterious a tangle of events as even Ellery Queen had ever seen. For clues they had one fountain pen covered with tooth marks, and a few additional corpses. The climax delighted Queen. He liked his cases dramatic, especially with a beautiful girl or two thrown in.
"Expertly told and recommended without qualm."
--
The New Yorker


"Queen fans will find cause for huzzahs in this demonstration of the famous Queen analytico-deductive method."
-- Will Cuppy, N.Y. Herald Tribune



"There is a love story too, for Ellery Queen has taken as partner an interesting young man whose course of true love, once he's met the lovely girl, is given every chance to run very roughly and very romantically."

--

Windham N.Y. Journal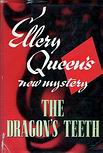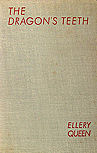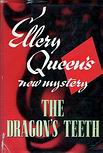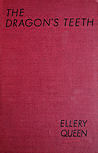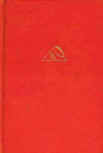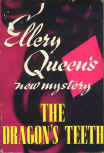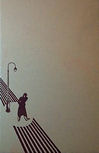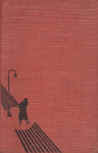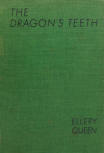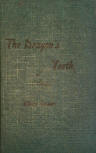 Above left to right: Both dust cover and hard cover for Stokes, Grosset & Dunlap editions; hard cover for International Readers League edition.
Below left to right: Dust and 2 hard covers for Blakiston/Triangle books and two hard cover variations for High School Book League (Little & Ives) special edition.
(Click on the covers to see the differences) *
The Brooklyn Eagle - "New Books in review" by Arthur Rodes, November 29, 1939

"Ellery Queen is a bit too eager to be deceptive in The Dragon's Teeth (Stokes, $2.00), but there are occasional flashes of those expert methods of deduction practiced so ardently by this writer of the pseudonym. The name of the millionaire who hires Ellery Queen, Inc., for an undetailed job of detection to be performed at an uncertain future date is Cadmus Cole, and Cadmus itself is a downright mystical name for a a man. Upon Cadmus' death there is an apparent search for his heirs. But Mr. Queen nurtures a fine suspicion that the fellow has been murdered. To strengthen this supposition, there are succeeding efforts at murder and, ultimately, a blood bath. Ellery teams with Beau Rummell, an earnest young man, whose romantic urge is permitted to rove far and frequently because Kerrie Shawn, one of Cole heirs, is a beauteous maiden. It is also permitted to run not too smoothly."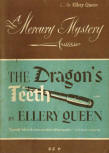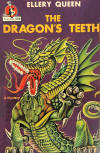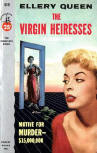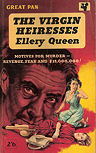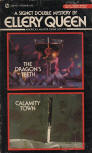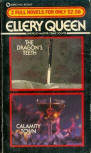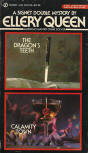 The Dragon's Teeth (1939) is an unusual book in the Queen canon. It is certainly not centered on deduction, or the other things that make most of EQ great. Things which one could find disturbing although the storytelling of the book is much more advanced. EQ tries to create a new hero for the book, and get him involved in romantic adventures. The story succeeds admirably as romantic fiction. If you are going to enjoy it, you just have to accept the book on its own terms, and adjust yourself to its orientation away from EQ's traditions. (Michael E.Grost)
False identities including even a fake Ellery Queen! All a bit cartoonish. The ultimate deductions do take big leaps, but the romance/marriage subplot is quite entertaining.
Above right: The story was published as supplement to The Philadelphia Inquirer dated January 21, 1940.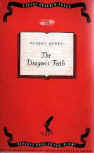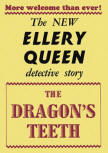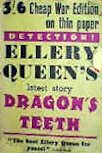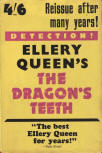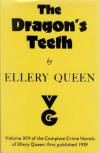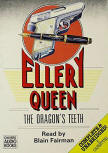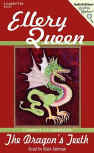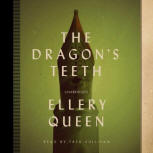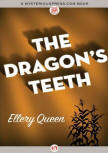 Cadmus Cole was missing at sea. The story is set in N.Y. City, Hollywood and Tarrytown (in the "Villanoy
"
room 1726).
A little while back the Ellery Queen detective agency was founded by Beau Rummell. His father Johnny Rumell was chief inspector of the narcotics department, and Beau was born in Cherry street, N.Y. in 1914. He wore a moustache and impersonated Ellery on two occasions, once in Hollywood and once in Tarrytown.
Ellery smokes and had appendicitis. He was hospitalized in Adirondacks and was several weeks out.
After this case Ellery immediately starts on a new case.
Richard Queen seldom appears when official business has to be taken care of. Dr. Murphy and dr. Prouty both appear as does justice officer Sampson. NYPD: Velie, Flint and Pigott who knew Beau from childhood.

The story is set between June and Wednesday July 5. Although no year is mentioned we learn that Cole is 66 years old and born in 1873 so it is fair to establish 1939 as the year wherein this story takes place.

No map no challenge to the reader.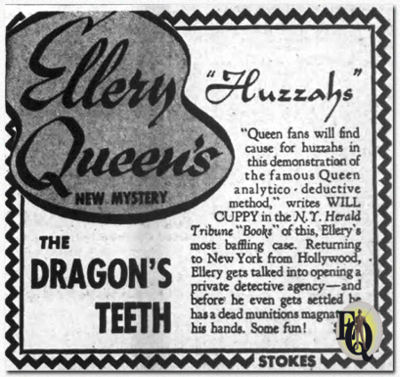 Above: Add by Stokes for "The Dragon's Teeth"
The Dragon's Teeth
(aka The Virgin Heiresses)Translations:
Danish: Døden lurer (aka Dragens tænder)
Dutch/Flemish: De Tanden van de draak
(aka De Drakentanden)
French: Les dents du dragon
German: Drachenzähne (aka Die Drachenzähne)
Greek: Τά δόντια τοῦ δράκοντα
Hebrew: תעלומת היורשת הבתולה
Italian: I denti del drago
Japanese: ドラゴンの歯 (aka doragonnoha)
(aka 許されざる結婚)
Portugese: Os Dentes Do Dragão
Romanian: Coltii Insangerati Ai Dragonului
Russisch: Зубы дракона
Spanish: Los dientes del dragón
Swedish: Draksådden
Turkish: Milyoner Kızlar



Other articles on this book
(1)
Reading Ellery Queen - The Dragon's Teeth Jon Mathewson (Jan 2015)
(2) St. Ellery Slays the Dragon Ho-Ling (Dec 3. 2013)
(3) The Dragon's Teeth In Search of the Classic Mystery Novel - Steve Hockensmith (Aug 5. 2013)
* Interested readers should know that the icons/covers of books, used throughout the website have extra descriptions/information not included in the text on the same page. Pointing your cursor at the icon/cover used to reveal this extra information.
To achieve the same effect Firefox users can install an add-on called '
Popup ALT Attribute
'. When installed pointing your cursor at an icon/cover results in showing you the details or additional information.