If you think you can help us, or would like something to add. Don't be shy! Pick one of the following categories (by clicking on the icons):
Q.B.I.: Covers added since April 2015: 3 better and 24 new covers. The latter corresponding with the red numerals in the list.

(April 2014 - April 2015: 18 better and 103 new covers).
We're glad to announce the world premiere of Ellery Queen's Calamity Town adapted for the stage by, West 87th Street Irregular, Joseph Goodrich. The play, a part of the BD&P Mystery Theatre Series, will be at Vertigo co-directed by Hall and Pronyshyn.
January 23 to February 21, 2016
Vertigo theatre Calgary, Canada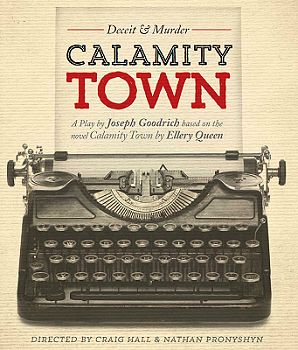 August 16. 2015 - April 18. 1999

Exiting news from Crippen & Landru! Their website has announced the upcoming publication of a unnamed collection of stories of "Ellery Queen simulacrum" Leroy King by James Holding.
James who also wrote the juveniles wrote a series of pastiches, estimable mysteries in their own right. In these series King Danforth and Martin Leroy creators of the detective "Leroy King" solve crimes on their own during a round-the-world-tour. The titles of these stories evocated the early Queen-work, The Norwegian Apple Mystery, etc ... (read more here...)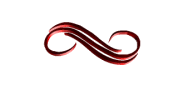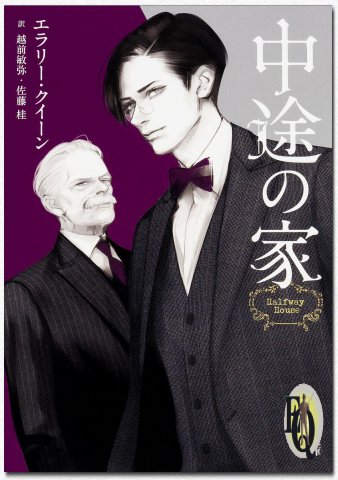 July 15. 2015

When last May we talked about the publication of the ninth cover by Japanese artist Takanaka on 'The Spanish Cape Mystery' we also expressed the fear, since the National series was covered, publisher Kadokawa Shoten's might be quitting on the series. Glad to announce this is not the case! Coming up next July 25. is the publication of 'Halfway House'. Look at the splendid art work which shows father and son!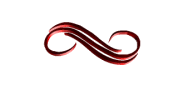 July 12. 2015

Last June a new Danish edition of The Roman Hat Mystery (Døden på sidste række aka 'Death on The Last Row) was published by Rosenkilde & Bahnhof. Bringing their recent re-issues to six!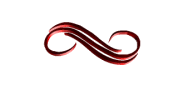 June 7. 2015
Over the years I've collected images of covers of Ellery Queen editions from all over the world. After all this time I thought of having at least one example of each country or region where Ellery Queen editions may have been available. With the addition of these newly found Indonesian covers I may have finally achieved just that. However some of these Indonesian titles I couldn't, as yet, attribute to the exact title in the canon. If you want to help out go here.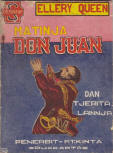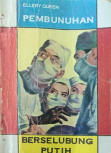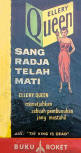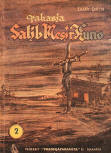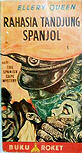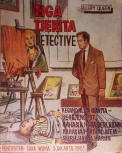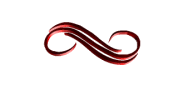 June 5. 2015
Some unearthed covers from Sweden ...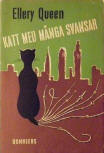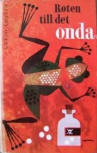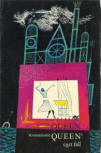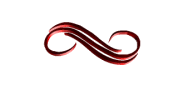 May 3. 2015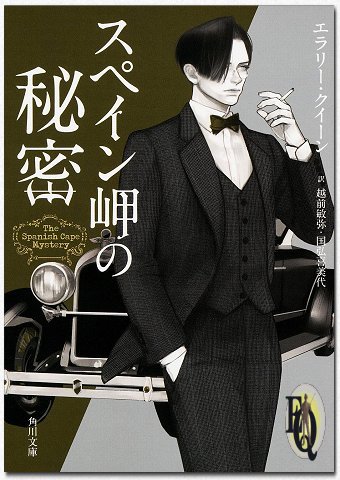 April 25. 2015 we saw the publication of the ninth cover by Japanese artist Takanaka on 'The Spanish Cape Mystery'. This means
publisher Kadokawa Shoten's
now has re-published the entire 'National' Series and let's hope they continue!
Not only a wonderful new cover but also, for the first time in this series the depiction of the Duesenberg.
The Duesenberg is only used by Ellery whenever he is not
residing in N.Y. It's an 1924 open two seater with a 'Dickey seat' in the back and a counter which shows 215000 km.The Duesenberg was a symbol of wealth and the luxury dream car of Americans. ... CLICK HERE TO READ MORE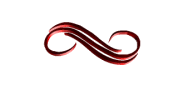 May 1. 2015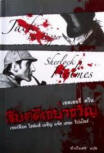 It seems hard to believe but I have currently still some 100 covers or more to check and introduce to their respective pages...
Today I'll focus on a new variety of covers. Unusual to say the least since Thailand, thusfar, was unknown to us when it comes to Ellery Queen editions. Given the fact that Thai language uses different lettering would make this a difficult search. Here you get six editions all from this century. Click on the covers to go to the indepth page of each novel...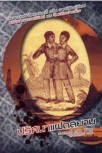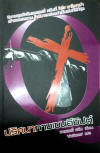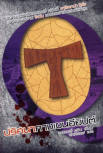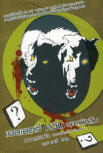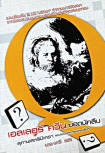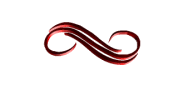 April 18. 2015
A new year added to the site which now celebrates it's 16th birthday!


In the section "unusual mediasubjects" we'd like to mention these somewhat neglected examples of Ellery Queen
content. We're talking about "games": boardgames, puzzles and even video based games. Examples of each category can be found on this page. Only in pc-based or console games is Ellery Queen a forgotten subject.
Board games existed long before Ellery's first game appearance in 1956 which was just before the publication of what was intended as Ellery Queen last appearance in print in "The Finishing Stroke" (1958). As we all know, Ellery came back in the 1960s for a final series of novels, but still his first game appearance came late in the Queen canon.
One Ellery Queen board game eventually inspired Cluedo, one of the most popular boardgames ever!
However, to our taste, the best cross-over came in puzzle form was the one introduced in 1973 and it even included a Challenge to the Reader! - Read More Here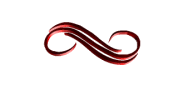 April 10. 2015
We've reset our counter counting the new cover additions to the pages on this site. There is no stopping the constant flow of discoveries and (luckily) new editions added world wide!
To illustrate this a new series of Danish covers of some 2014-2015 new editions of Ellery Queen stories! Both published in paper form and e-Pub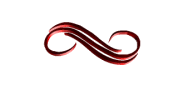 March 21. 2015
5 "new" covers... Meaning new to this site. This takes the total of added covers of Ellery Queen editions between now and April last year to 18 better versions and 103 "new" covers.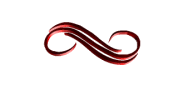 March 4. 2015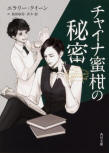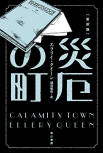 It is extremely satisfying when one can rely on a publisher standing up to the challenge and following through. In August last year we were glad to emphasize the fact that in Japan the Ellery Queen series was being published in a, seemingly, chronological way. This has happened before and can be called almost obvious in a country where Ellery Queen is still very well read. But this time we were very enthousiastic given the excellent covers by the Japanese artist Takenaka.
We called them (and still do) the best pieces of artwork we've come across over the years.
In October 2014 publisher Kadokawa Shoten's followed through with the publication of "The Siamese Twin Mystery".
January 24. of this year had the next installment ready "The Chinese Orange Mystery". Preceeded by (December 2014) "Calamity Town" albeith without a Takenaka cover. :-)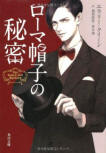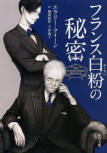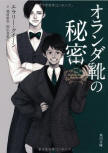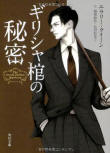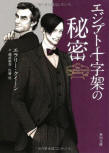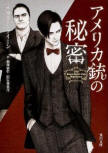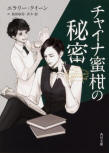 Click on the covers to read more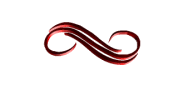 February 16. 2015
Open Road Media is not only responsible for the epublication last August of 8 Ellery Queen books in the Spanish language.
Earlier in 2013 it provided us with a epub collection of Ellery Queen Classics. It was Otto Penzler, critic, publisher, anthologist, editor, and owner of the Mysterious Press and Mysterious Bookshop as the man behind the initiative and we were overjoyed with the release of twelve ebooks by the great Ellery Queen.
Now were are glad to see a more obscure or even disregarded section of Queen's work reappear in ePub format: The Ellery Queen Jr. series.
Described on the Open Road Media website as :"Ellery Queen is one of the world's finest detectives, but his adventures are nothing compared to these vintage Ellery Queen Jr. Mystery Stories, written between 1942 and 1966. The first nine books in the series, starting with The Black Dog Mystery, star Djuna, Ellery's young employee, who teams up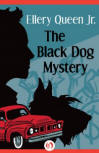 with his scrappy terrier, Champ, to catch bank robbers, smugglers, and the worst his small town's underworld has to offer. The last two books in the series, The Mystery of the Merry Magician and The Mystery of the Vanished Victim, star Ellery's cheeky nephew, Gully, whose adventures take him to the darkest corners of Manhattan."
The Ellery Queen Jr. series was written by... read more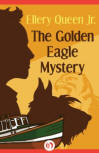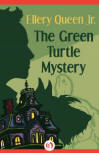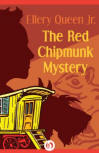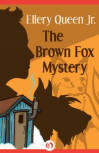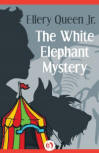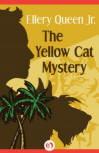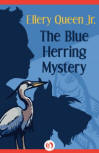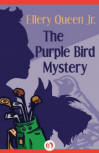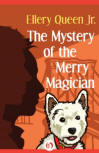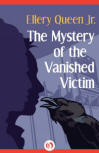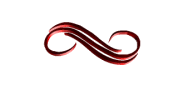 January 24. 2015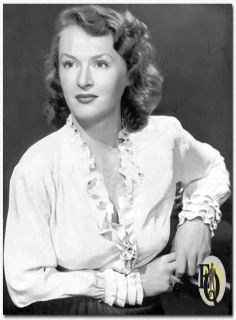 A massive addition to the 'List of Suspects' section. I've added several actresses on the Nikki Porter page. Specifically Barbara Terrell, Gertrude Warner, Charlotte Keane and Kaye Brinker were added to the list.
If the photo of the actress has a shadow and when pointing your mouse at the photo itself you see a 'CLICK FOR MORE...' appearing, click on the picture and you'll be able to read a biography. Internet Explorer users can hear an audiofragment of the actress at work... Some of biographies are the result of years of painstakingly compiling every small bit of information. So I'm especially proud of having been able to add Kaye Brinker's bio. Kaye played Nikki Porter in the radio series but her importance to the story provide on this website goes beyond that. She was also married to Manfred B. Lee, and as such she had a lot of influence over many characters appearing in the Queen canon. And ofcourse I was especially thrilled to have the assistance of Kaye and Manfred's son Rand B. Lee. Rand helped to fill in the details after 1954... Read more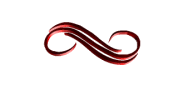 December 31. 2014
Just before Christmas Dale C. Andrews had breakfast in St. Louis with Francis (Mike) Nevins. Afterwards Dale wrote to me to pass on some information he had received from Mike concerning the recent passing of Rose Dannay, Fred Dannay's widow. The information was confirmed by her daughter Dale Koppel.
In 2010 Rose Dannay self-published her autobiography, My Life With a Man of Mystery: The Love Story of Ellery Queen and Me. An article by Tina Chandler had this to say: "Maybe it's her life experience, but Dannay knows some of what scientists have been working hard to discover—the secrets to happiness.

A self-described naturally happy person, Rose Dannay loved going out with her famous, but rather private, husband. When he received invitations, "He kept saying 'no,' and I kept saying 'yes.'..."
Just as Rose provided Fred with a wonderful life, he, in turn, provided her with experiences she had never had before. After he died, she was still revered by the Japanese EQ Fans (who often referred to her as "Mrs. Queen") and she was the guest of honor at the wedding of the daughter of Fred's Japanese publisher. In 2014 Rose Dannay celebrated her 100th birthday throughout the month of September. At that time Fred's Japanese publicist paid her a visit, which reportedly pleased her greatly.
Rose lived in her NYC apartment for 61 years and above her favorite chair in the living room hung a beautiful portrait of Fred that she painted.
Mrs. Dannay passed away December 6. 2014. She was 100 years, 3 months, 2 days old.

Recommended