If you think you can help us, or would like something to add. Don't be shy! Pick one of the following categories (by clicking on the icons):
Q.B.I.: Covers added since April 2014: 18 better and 103 new covers. The latter corresponding with the red numerals in the list.
March 21. 2015 - April 18. 1999
5 "new" covers... Meaning new to this site. This takes the total of added covers of Ellery Queen editions between now and April last year to 18 better versions and 103 "new" covers. And it seems like the constant stream of discoveries isn't coming to a halt...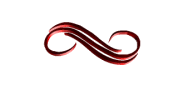 March 4. 2015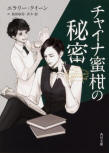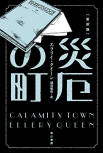 It is extremely satisfying when one can rely on a publisher standing up to the challenge and following through. In August last year we were glad to emphasize the fact that in Japan the Ellery Queen series was being published in a, seemingly, chronological way. This has happened before and can be called almost obvious in a country where Ellery Queen is still very well read. But this time we were very enthousiastic given the excellent covers by the Japanese artist Takenaka.
We called them (and still do) the best pieces of artwork we've come across over the years.
In October 2014 publisher Kadokawa Shoten's followed through with the publication of "The Siamese Twin Mystery".
January 24. of this year had the next installment ready "The Chinese Orange Mystery". Preceeded by (December 2014) "Calamity Town" albeith without a Takenaka cover. :-)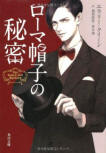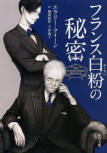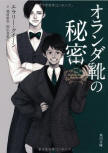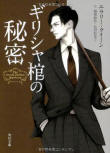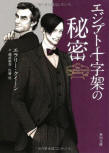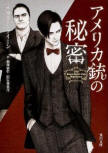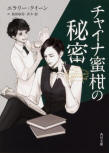 Click on the covers to read more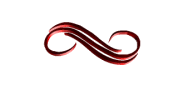 February 16. 2015
Open Road Media is not only responsible for the epublication last August of 8 Ellery Queen books in the Spanish language.
Earlier in 2013 it provided us with a epub collection of Ellery Queen Classics. It was Otto Penzler, critic, publisher, anthologist, editor, and owner of the Mysterious Press and Mysterious Bookshop as the man behind the initiative and we were overjoyed with the release of twelve ebooks by the great Ellery Queen.
Now were are glad to see a more obscure or even disregarded section of Queen's work reappear in ePub format: The Ellery Queen Jr. series.
Described on the Open Road Media website as :"Ellery Queen is one of the world's finest detectives, but his adventures are nothing compared to these vintage Ellery Queen Jr. Mystery Stories, written between 1942 and 1966. The first nine books in the series, starting with The Black Dog Mystery, star Djuna, Ellery's young employee, who teams up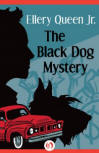 with his scrappy terrier, Champ, to catch bank robbers, smugglers, and the worst his small town's underworld has to offer. The last two books in the series, The Mystery of the Merry Magician and The Mystery of the Vanished Victim, star Ellery's cheeky nephew, Gully, whose adventures take him to the darkest corners of Manhattan."
The Ellery Queen Jr. series was written by... read more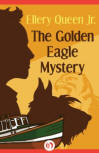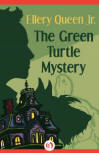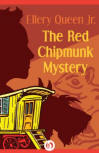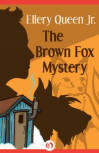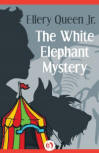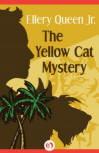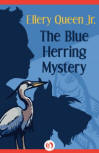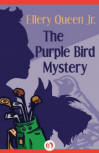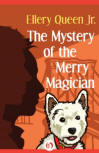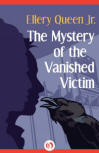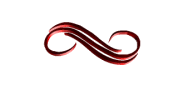 January 24. 2015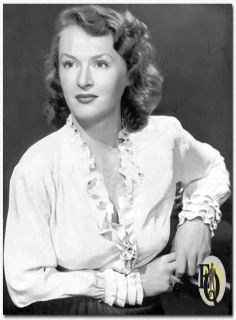 A massive addition to the 'List of Suspects' section. I've added several actresses on the Nikki Porter page. Specifically Barbara Terrell, Gertrude Warner, Charlotte Keane and Kaye Brinker were added to the list.
If the photo of the actress has a shadow and when pointing your mouse at the photo itself you see a 'CLICK FOR MORE...' appearing, click on the picture and you'll be able to read a biography. Internet Explorer users can hear an audiofragment of the actress at work... Some of biographies are the result of years of painstakingly compiling every small bit of information. So I'm especially proud of having been able to add Kaye Brinker's bio. Kaye played Nikki Porter in the radio series but her importance to the story provide on this website goes beyond that. She was also married to Manfred B. Lee, and as such she had a lot of influence over many characters appearing in the Queen canon. And ofcourse I was especially thrilled to have the assistance of Kaye and Manfred's son Rand B. Lee. Rand helped to fill in the details after 1954... Read more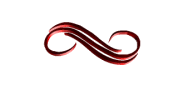 December 31. 2014
Just before Christmas Dale C. Andrews had breakfast in St. Louis with Francis (Mike) Nevins. Afterwards Dale wrote to me to pass on some information he had received from Mike concerning the recent passing of Rose Dannay, Fred Dannay's widow. The information was confirmed by her daughter Dale Koppel.
In 2010 Rose Dannay self-published her autobiography, My Life With a Man of Mystery: The Love Story of Ellery Queen and Me. An article by Tina Chandler had this to say: "Maybe it's her life experience, but Dannay knows some of what scientists have been working hard to discover—the secrets to happiness.

A self-described naturally happy person, Rose Dannay loved going out with her famous, but rather private, husband. When he received invitations, "He kept saying 'no,' and I kept saying 'yes.'..."
Just as Rose provided Fred with a wonderful life, he, in turn, provided her with experiences she had never had before. After he died, she was still revered by the Japanese EQ Fans (who often referred to her as "Mrs. Queen") and she was the guest of honor at the wedding of the daughter of Fred's Japanese publisher. In 2014 Rose Dannay celebrated her 100th birthday throughout the month of September. At that time Fred's Japanese publicist paid her a visit, which reportedly pleased her greatly.
Rose lived in her NYC apartment for 61 years and above her favorite chair in the living room hung a beautiful portrait of Fred that she painted.
Mrs. Dannay passed away December 6. 2014. She was 100 years, 3 months, 2 days old.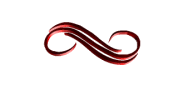 December 13. 2014
In Calamity Town (1942) the New England town of Wrightsville is introduced, the place where many of Ellery's novel-length and short story adventures of the next three decades take place. Being the writing duo they were, it was only a matter of time before Manfred influence in the Wrightsville saga was unearthed.
Last June we introduced Arthur Vidro to the West 87th Street Irregulars. With his introduction he provided us with the essay Claremont the real Wrightsville.
The information it gives on the origins of Wrightsville is now incorporated in the Wrightsville page.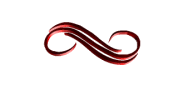 November 1. 2014
Always great if predictions prove themselves right. Last August (see below) we were excited about the (artwork of the) new Japanese editions of Ellery Queen novels. We even stated "The fact that the publisher seems to be making his way through Ellery Queen's opus chronologically leaves us optimistic for the (near) future."
So today we can confirm publisher Kadokawa Shoten's intentions with the publication (Oct, 25th) of the new addition to this wonderful series: "The Siamese Twin Mystery". Again with the splendid artwork by Takenaka.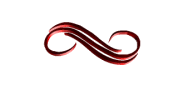 Oktober 17. 2014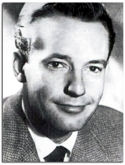 After disappearing in 1948 from US airwaves the Ellery Queen radio programs reappeared briefly from 1954 until 1955 in Australia where a package of 52 Ellery Queen episodes were restaged for the Australian market with local actors and local commercials, a common practice back then.

The Australian episodes were produced by Grace Gibson Radio Productions and all were directed by John Saul.

The cast originally had Charles Tingwell as Ellery Queen, Wendy Playfair as Nikki Porter and Harp McGuire as Inspector Queen. Other members of the cast were Lloyd Berrell (Velie) and Georgie Sterling (various roles)... .

More can be read here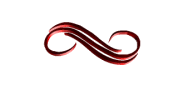 September 1. 2014
"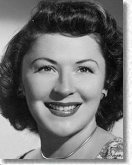 List of Suspects
" focuses on the recurring characters in the Ellery Queen books and the actors who have been known to play them either on radio, theater, television or the movies. You may have noticed that this section is not complete. Indeed some in-depth bio's are still missing. Strange how it may seem this is not due to the fact that the actual information is missing. Just the way the pages are conceived. I basically need four things: the biographical information, a good "large" picture, some smaller pics... and some time. In most cases the lack of a good clear (large) picture is the reason why the actor or actress misses out on his/hers own in-depth page (which can be reached,in the section, by clicking on their picture).
We're glad to announce we've added a new member: Helen Lewis.
This actrice who played Nikki Porter for a short while turned out to be an exception to the rule. There were absolutely no pages or articles on the net who even had a small bio on Helen. Based on several articles in magazines and papers I was able to compile a "biography". Although I'm quiet satisfied with the result, Helen's (basic) personal information is not complete. You could call this a challenge to the reader... I most certainly would.
So if you want to help out click on one of the pretty icons above to find my e-mail...

Recommended