Q.B.I.

: Covers added since Jan 2014: 0 better and 0 new covers. The latter corresponding with the red numerals in the

list.


April 18.2014 - April 18.1999



"
I don't know" - That would have been my answer fifteen years ago to the following question: Would you imagine your site will still be up, running and growing in 15 years? In retrospect it is even more beyond belief now than then when I look at how far we have come. The contacts, friendships and shared knowledge about Ellery Queen have provided years of sheer fun and have even stimulated new accomplishments in the field I call 'Ellery Queen'. I won't (again) recite all of these, but I like to think the website has contributed substantively in keeping the memory of the writing duo that was Ellery Queen alive. Here's to the future!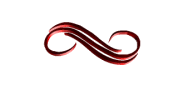 February 9. 2014

Dale Andrews, my friend from across the Atlantic, is well known to followers of this website. He has authored three Ellery Queen pastiches (the first, The Book Case, co-authored with yours truly), contributed articles
here
in the past and regularly writes articles for SleuthSayers, the mystery short story writers' blog. Every once in a while Dale's SleuthSayers posts delve into some of the mysteries underlying the Queen library. One of these articles, which I worked with Dale in writing, is both a further discussion of the theories of Remi Schulz, already the subject of several articles here, and the presentation of an alternative theory to one of Remi's. For readers who missed the article on SleuthSayers, it is set forth here.
Special thanks to Joe Goodrich, that other
West 87nd Street Irregular for providing me the text of The Four of Hearts Mystery, a dramatization by William Rand.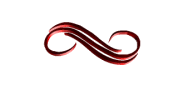 December 14.2013

Some almost unknown factoids have slipped by me in this section. However they did remain in my seemingly never decreasing to-do-list.


In March of this year we saw the re-emergence of Ellery Queen's work in France. Publisher Broché brings us an omnibus called, if you will pardon my French, "Ellery Queen mène l'enquête" (Le mystère de l'allumette ; L'arche de Noé ; Le cas de l'inspecteur Queen ; Et le huitième jour). If you will allow me to freely translate: "Ellery Queen investigates": The Halfway House, The Origin of Evil, Inspector Queen's Case, And on the Eighth Day. I have not, as yet, included cover of this omnibus edition in the in-depth pages but will I have included the cover here. François Rivière wrote a preface to the collection which goes somewhat as follows:


"He is an amateur detective, bibliophile, wears a pince-nez and elaborates his discourses with Greek and Latin citations. He is also the son of Inspector Queen of the NY Metropolitan police, with whom he shares a small New York flat on West 87th Street, which they have freely turned into a smoke den. In the four included works we can see the evolution of the master detective, Ellery Queen. You'll see him slowly emerging from the ivory tower of puzzle detectives and begin to come to terms with the realities of American life by tackling cases that less and less resemble cerebral problems and more and more tackle the simple tragedies of the world we live in."

As a description this, perhaps, might not entirely do our hero justice, but then again I'd be hard pressed to do better given the same amount of words..."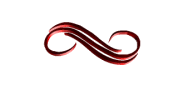 October 21. 2013
It was a 'trouvaille' to introduce inspector Queen
in his books, Richard Queen, the father of the brilliant Ellery, was himself an amateur-sleuth. Father Queen is an inspector with the "New York Homicide Bureau". This combination allowed official police-activities to merge with the unofficial investigations of Ellery Queen, and the possibilities this offered were exhaustively explored by the writers. In my opinion the addition of Inspector Queen as Ellery's dad not only affords him the opportunity to participate in official police business but tremendously adds to the nostalgic feel to the stories. Intended or not, the NYPD corps fighting crime with deductive powers and lots of hard work is omnipresent. Those were the days where police work seem to depend a lot more on people and their knowledge rather then technology!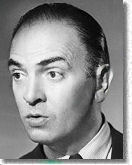 Four portraits of actors who played the inspector are now on our site. The newest indepth article has Santos Ortega in the spotlight. The prolific radio actor played grandpa Hughes on As The World Turns TV drama. But he also originated the radio roles of Inspector Queen on Ellery Queen. To read more click here