If you think you can help us, or would like something to add. Don't be shy! Pick one of the following categories (by clicking on the icons):
Q.B.I.: Covers added since April 2019: 13 better and 10 new covers. The latter corresponding with the red numerals in the list
.
Latest additions made on Oct 12. 2019: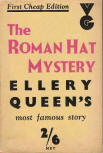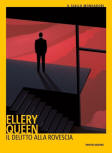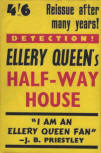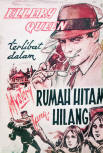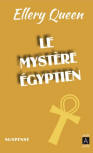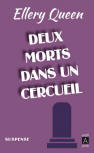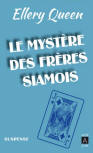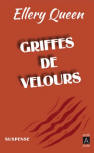 April 2018 - April 2019: 124 better and 93 new covers
April 2017 - April 2018: 51 better and 106 new covers
April 2016 - April 2017: 131 better and 436 new covers
April 2015 - April 2016: 10 better and 185 new covers

April 2014 - April 2015: 18 better and 103 new covers
October 6. 2019 - April 18.1999
With the September 11. 2019 re-issue of 4 Ellery Queen novels Archipoche, part of the French Archipel group becomes the first publisher in a very very long time who is making the works of the famous author available in France. Hereby making the stories accessible for a new generation of the French speaking global public. They certainly left nothing to coincidence by choosing the following 4 books to be the first in a, hopefully long series of re-publications: Cat of Many Tails, The Egyptian Cross Mystery, The Greek Coffin Mystery and The Siamese Twin Mystery!.
In other news Dale C. Andrews has received a contract from Ellery Queen's Mystery Magazine for his latest short story. The story, titled "Four Words," is his fourth Ellery Queen pastiche.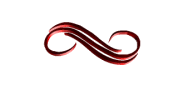 September 8. 2019
When I asked Rand B. Lee, son of Manfred B. Lee and Kaye Brinker, if he perhaps had a better version of the photograph included in this special New York Times article from 1972 he, very apologetic, said he did not, but did remember the shop very well. He even added that he worked there briefly one summer. "For free, of course" he added jokingly. He also remembered they made a chocolate fudge item named "Randy's Little Roundies" which proved surprisingly popular.
Anyone who was so unfortunate to lose a partner in life will understand the fact that restarting or simply going on is not easy. This article, published a year after Manny death on April 3. 1971, certainly attests to Kaye's strong character and will to get on with life...

It's offered on this site as part of "Extra Extra" in the Whodunit section... Click on the hyperlink ....and choose "Widowhood led to a thriving business" to read more or go immediately to the article by clicking here...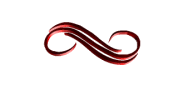 August 18. 2019
Laird R. Blackwell is a professor emeritus at Sierra Nevada College where he taught literature and psychology courses for 31 years. Currently he teaches at Tahoe Expedition Academy, a private K–12 school in the Lake Tahoe area. He lives in Washoe Valley, Nevada. ...

Last March saw the publication of Frederic Dannay, Ellery Queen's Mystery Magazine and the Art of the Detective Short Story by Laird R. Blackwell.

Set forth below is a description of this work and Laird's motivation to get into this subject.

To read more click here ...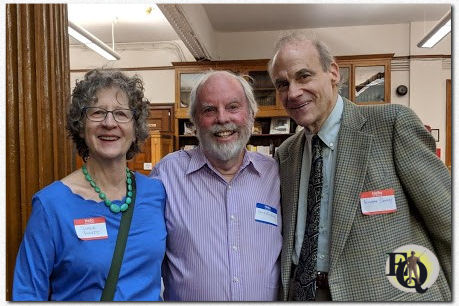 Laird in-between Richard and Phyllis Dannay (Photo courtesy Laird R. Blackwell)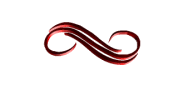 July 12. 2019
A few remarkable Ellery Queen events from the past weeks, months,...

As mentioned earlier Josh Pachter took second place in the EQMM Readers Award competition for 2018 with a story that commemorates his EQMM debut of fifty years earlier.

Author of more than 100 published stories in the half century between his debut at the age of 17 and the publication of his 50th-anniversary tale, the author is equally well known to EQMM readers as a translator for our Passport to Crime department. Here he is reading his story "50" from the November/December 2018 issue of EQMM. (Click here or on the podcast icon to listen to the story)

For (much!) more information on this and other Ellery Queen pastiches click here ...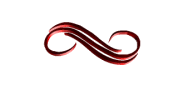 Many times over we've emphasized the seemingly unending Japanese interest in Ellery Queen. Not only in the original stories but also in EQMM or it's concept.

エラリイクイーンズミステリマガジン or EQMM was the first Japanese incarnation of the famous magazine. It was published by Tor Books between July 1956 and 1965. In July 1959 (N°37) the winner of a short-story contest was published. After this issue it became more common to include stories by Japanese authors. As of January 1966 the magazine was re-titled ハヤカワ・ミステリマガジン or Hayakawa Mystery Magazine. It held on to the contractual relation with EQMM until 1977. Despite this it did maintain a partial focus on foreign authors. In 2006 it celebrated it's 50th birthday. As of May 2015 it was published every two months.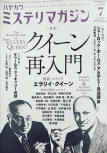 The July 2019 edition of Hayakawa Mystery Magazine brought a fitting tribute to the writers duo that gave us Ellery Queen. The two cousins Manfred B. Lee and Fred Dannay graced the front page of the magazine that featured the article "The Reintroduction of Ellery Queen".

To read even more on EQMM foreign editions click here or on the cover above ... .
TIP: Interested readers should know most of the pictures used on the website have long descriptions with background information sometimes not included in the text on the same page. Microsoft's Internet Explorer used to have this feature activated as a standard.
Firefox users wanting this can install an add-on called '
Popup ALT Attribute
'. Makes a big difference, believe us.
When installed pointing at a picture results in details or additional information. The above example shows the additional information provided when you move the cursor over a picture.
June 15. 2019
Believed in proving the speed and durability of his automobiles in competition, Fred Duesenberg cars were made for success. During the decade of the twenties, his automobiles won the Indianapolis 500 in 1924,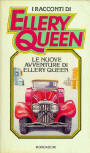 1925, and 1927, while finishing second or third in four of the other seven Indianapolis events. A Duesenberg was the first 500 mile race winning car to average better than 100 miles per hour, in the hands of Peter DePaolo in 1925. Tommy Milton drove a Duesenberg to a land speed record of 156.046 miles per hour for the measured-mile at Daytona Beach in 1920, and Jimmy Murphy drove a Duesenberg to victory in the 1921 French Grand Prix. During World War I, Fred Duesenberg and his brother Auggie produced a variety of aircraft engines for military use including manufacture of the famous U-16 Bugatti. Established in 1917 in Indianapolis the Duesenberg Motor Corporation developed a line of high-grade classic American passenger cars, the first to use an eight-cylinder in-line engine.
In the Ellery Queen books Ellery was "given" such a car. The Duesenberg is only used by Ellery when he... (click here or on the picture to read more)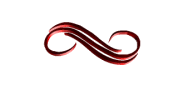 May 18. 2019
West 87th Irregular Josh Pachter started a new series. Kind of.
When Josh Pachter began work on Misadventures (2017), he re-read The Tragedy of Errors and got inspired when he found three cases for something Ellery Queen called "The Puzzle Club".
The central concept of the five-story EQ miniseries was that six friends gathered at irregular intervals for a gourmet dinner, but before sitting down to eat one member of the group was ensconced in what was called "the Puzzle Chair," and the other five presented an invented mystery for the evening's designated solver to tackle. His idea for a brief puzzle story seemed well suited for the Puzzle Club, so he wrote it up, titled it "A Study in Scarlett!" and it appeared in EQMM's May/June 2019 issue.

Enjoying the experience Josh set out to write four more Puzzle Club pastiches, and then after they'd all been published in EQMM, intends collecting the original five and his new five in a single volume: The Puzzle Club, by Ellery Queen and Josh Pachter.

Since the first Puzzle Club story's title is a Sherlock Holmes pun (on A Study in Scarlet), he

thought it might be fun to use Holmesian puns for the subsequent stories in the series — and, since the first one puns on a Holmes title that involves a color, I thought it might be extra fun to continue in that vein.

So his second Puzzle Club story, which Janet has already purchased for, hopefully, the January/February 2020 issue ofEQMM, is called "The Adventure of the Red Circles" (punning on "The Adventure of the Red Circle"), and the third, which will also appear in EQMM is called "The Adventure of the Black-and-Blue Carbuncle" (from "The Adventure of the Blue Carbuncle").Read more here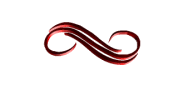 April 18. 2019
Small celebration! 20 years online. 20 years of Ellery Queen, a website on deduction! But don't thank me, it's me who should be thanking everyone who has been writing us. Every contact, e-mail or discussion has made this a better website or at least contributed to my motivation to keep updating it ... In this context I'd like to add a special word of thanks to the West 87th Irregulars and EQ family members. I'm sure they've raised a few eyebrows when asked about the smallest of details on everything Ellery Queen.
And last and, most certainly proverbially, not least a shout out to one West 87th Irregular in particular: Dale C. Andrews. What started out as a discussion on a Queen book in a forum (How fitting this anniversary falls just days short of Easter!) ended up in a friendship, several collaborations on this website and elsewhere and me visiting the other side of the pond... I wish to everyone who visits here friendship and much enjoyment!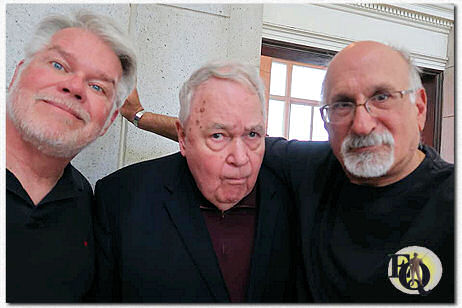 Above: Three "West 78th Street Irregulars" caught in one frame! From Left to Right: Dale C. Andrews, Mike Nevins and Josh Pachter. (Picture courtesy Josh Pachter)


For this anniversary we are publishing an important discovery on the ghostwritership for the Ellery Queen Jr. novels. In the 60s a pause in the series occurred when James Holding was contracted to continue the series as Ellery Queen, Jr. The first two of his EQ jr. book featured Gulliver Queen, described as the nephew of famous detective, in the leading role and were issued by Golden Press with their distinctive blue-diamond spine. But as it turns out, both of these mysteries were not in fact Holding's work. The son of Joseph Lawrence Greene (1914-1990) stated that his father, who also wrote the Dig Allen series (1959-1962) for Golden Press, was, in fact, the author of one of the Golden Press books (1961-1962). We did find a copyright entry for The Mystery of the Merry Magician by Joseph Greene and one for The Mystery of the Vanishing Victim by Paul Newman. Read more here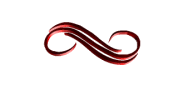 March 1. 2019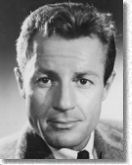 Sometimes the smallest splinter of information can provide a surprise! That was the case when I unearthed a small article. It simply said that for the TV-episode "Confidential Agent" (8-27-52) of The Adventures of Ellery Queen Richard Derr would be a one time replacement for Lee Bowman who was on vacation. This means we have another US actor to include who, very briefly, graced the screen as Ellery Queen! Richard Derr's preferred habitat was the theater but his main body of work can be found in television, movies and theater. ... (click on picture for more)
A challenge to the reader

: if you think you could add additional
information (even corrections) please do so...

You can reach us by clicking the "Uncle Sam" icon (right). We've always appreciate corrections and additional information, however small the detail may be...
February 9. 2019
Barnaby Ross was in many ways a sidekick invented by two clever marketing men. Considered to be among EQ's finest work and true classics of the genre, it starred Drury Lane in four novels of 1932 - 1933. With the fourth contribution to the series the cousins stopped publishing Ross books simply because, whilst taking them as long to write, the sales weren't as good. For the same reason the Drury Lane series was republished under Ellery Queen's own name..

Reprints under the name Barnaby Ross don't happen. Not even in many Eastern countries where the series is regularly reprinted. So we thought...
To our amazement last year Forgotten Books republished The Tragedy of Y under it's original moniker Barnaby Ross! Both in paperback and hardcover without even the slightest of shout outs to the much more known alias.
This deserves some extra attention!
Forgotten Books' Classic Reprint Series utilizes the latest technology to regenerate facsimiles of historically important writings.
Careful attention has been made to accurately preserve the original format of each page whilst digitally enhancing the quality of the aged text.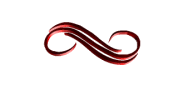 January 26. 2019
In 1930 Fred Dannay married Mary Beck, they stayed together until her death, July 4. 1945 (aged 37). After she died he left Great Neck, Long Island, and moved into that two-family house in Brooklyn with Mary's sister Shirley and husband Murray, and their daughter Joan (b.1939). Fred had purchased the house. Two years later Fred remarried Hilda Wiesenthal (a relative of Simon Wiesenthal), who was the widow of a doctor, Isadore Silverman, who died in the Battle of the Bulge in World War II. The newlywed Dannays then bought and moved to a small home in the quiet Larchmont on 29 Byron Lane.

Reproduced here is an article called "2 Mrs. Ellery Queens Figure In Famed Detective's Life" by Madelaine Wilson for The Herald Statesman, Yonkers, New York, published on June 6. 1959.
It provides a different insight into the successful partnership that was Ellery Queen... through the eyes of Hilda "Bill" Dannay. It's offered on this site as part of "Extra Extra" in the Whodunit section... Click on the hyperlinks to read more ...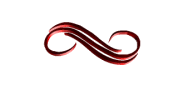 January 1. 2019
Happy New Year to everything Ellery Queen!
Hoping for yet another year of new initiatives both known and unknown ... .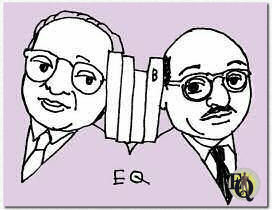 Aya Fukushima (Boon Fukushima) is a Japanese freelance illustrator and textile designer who surprised us with this rendition of famous photograph of Manfred B. Lee and Fred Dannay (Picture courtesy of Aya Fukishima). We've given it a fitting place in our "museum", it'll show up in the "Pastiche section" of this site. Click here ...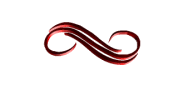 December 15. 2018
On June 15. 1981 Fred Dannay and his wife Rose attended the third Crime Writers' International Congress which was held in Stockholm. The international jury, with Fred in it, chose the unknown Frank Sisk, a 65 year old American journalist, as winner in the short-story competition with "A visit with Montezuma". Which not only resulted in a publication but also a Saab Turbo. Many detective writers attended.

At the congress they were also given a day trip by ship to Åland on Saturday June 20, 1981. To read more and see several pictures (!) click here ...