If you think you can help us, or would like something to add. Don't be shy! Pick one of the following categories (by clicking on the icons):
Q.B.I.
Covers added since April 2022: 69 better and 130 new covers. The latter corresponding with the red numbers in this
list
. Latest additions made on March 26. 2023: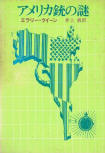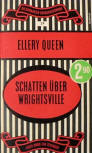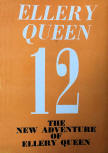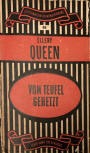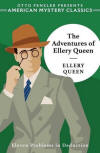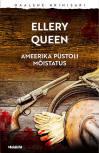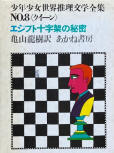 Past additions to the site:
April 2021 - April 2022: 284 better and 324 new covers
April 2020 - April 2021: 132 better and 33 new covers
...

March 18. 2023 - April 18. 1999
Calamity Town (1942), introduces the New England village of Wrightsville, where many of Ellery Queen's novel-length and short-story adventures take place over the next three decades. Wrightsville was a place where people lived, worked, and died in an atmosphere of decency and independence. A typical American town, nestled in the great American heartland, up to its collective neck in good old American corn. ...

Read more on the town, its inhabitants, and the stories in which it was featured here ...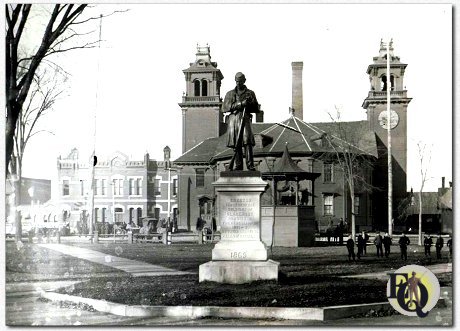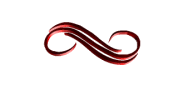 February 8. 2023
For our regular visitors, Rémi Schulz is no stranger. He has shared several very interesting articles on this website. Rémi describes himself as a lover of oddities, especially when it comes to numbers, golden ratio or quaternity.

Webster's defines the word quaternity as follows:
1. The number four.
2. The union of four in one, as of four persons; - analogous to the theological term trinity.

We are therefore pleased to recommend a newly published article "ellerYqueen, or why not a yod will be left away" published on Rémi's own blog ...



In his new article which Rémi sets out to demonstrate that Dannay's influence ensures that Ellery Queen mysteries are a lot more than everyday whodunits.

Rémi articles on this site can be found in this section on pages 3, 5 and 6 (no hidden message in these numbers) ...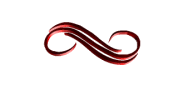 January 22. 2023
This website is sometimes described as a true labyrinth. Despite our efforts to keep all subjects neatly in their categories, there are certainly also some hidden parts that can be discovered and appreciated.

If you go to the main page and click on the pen, you will enter the section where English-language articles are collected about Ellery Queen himself, his works, other publications, and more. All categories are named after Ellery Queen book titles or typical items from the books. This category is called "The Player on the Other Side" and contains 11 pages, not intended for the casual reader, but definitely worth it for those who want to delve deeper into the subject.

While you're on the main page, you might try clicking on some other items as well. ;-)
While we're at it that main page can also be reached by clicking on the letters EQ in the banner at the top of every page....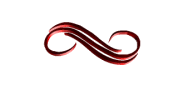 December 23. 2022
Many people have asked us why we are not on social media. We honestly didn't see a reason for it. After all, this page you're reading now always provides our visitors with information about the latest updates on the site, right? Having said that, I have to admit that we are constantly adding little things here and there - info, photos, covers, you name it.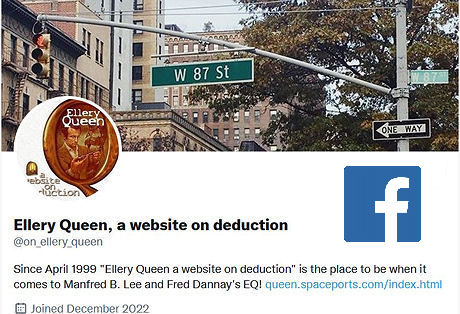 So, we created a new profile on Twitter and Facebook. Through these posts or tweets, you will also find all the updates. We will also live through the annual calendar with the big and small Queen events... always evolving!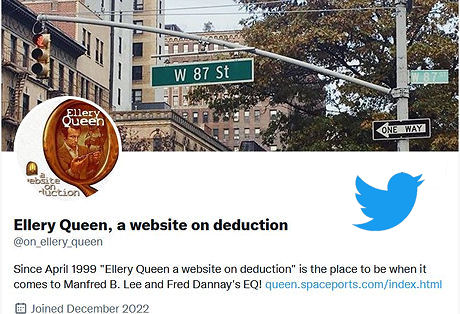 December 9. 2022
Lupin III (Japanese: ルパン三世, Hepburn: Rupan Sansei), also written as Lupin the Third, Lupin the 3rd, or Lupin the IIIrd, is a Japanese manga series. It follows the endeavors of master thief Arsène Lupin III, the grandson of Arsène Lupin, the gentleman thief of Maurice Leblanc's series of novels.
In Part 6 Episode 3 titled, "Adventure Along the (Bogus) Transcontinental Railroad," (Nov. 2021) brought in Inspector Queen from the Ellery Queen series. He even has 'nephews' along in the form of aspiring detective lads named after the real-world cousins who originally created the character.

Lupin and his gang head towards Lord Marquess' estate to steal a historically significant ticket. The Inspector chaperons his nephews, Manfred and Frederic. The two are cousins but have the same interests of being detectives and being attracted to young women. Manfred and Frederic are roaming around the streets of ...
(click here to continue reading ...)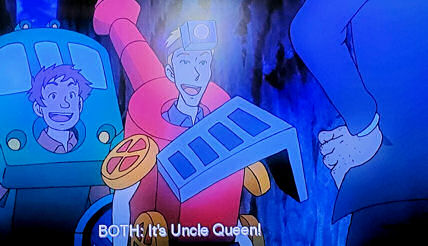 Above: (L to R) Frederic Dannay and Manfred Lee meet their uncle Inspector Queen.
TIP: Interested readers should know that the icons/covers of books, used throughout the website have extra descriptions/information not included in the text on the same page. Pointing your cursor at the icon/cover used to reveal this extra information. To achieve the same effect Firefox users can install an add-on called 'Popup ALT Attribute'.
When installed pointing your cursor at an icon/cover results in showing you the details or additional information.

November 12. 2022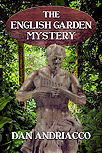 Author Dan Andriacco, a former journalist and reviewer of mystery books, has not only written much and spoken widely about

Sherlock Holmes, but this Baker Street Irregular (BSI) also produced at least one new mystery novel a year since 2011. His main mystery series features Sebastian McCabe, Jeff & Lynda Cody, and the small town of Erin on the banks of the Ohio River. Last September the latest McCabe and Cody book was published under the name The English Garden Mystery.

As Dan himself explains: " The book is an homage to Golden Age great Ellery Queen (cousins Frederic Dannay and Manfred B. Lee sharing a joint pseudonym) starting with the title. The names of the first nine Queen novels all had a nationality adjective followed by a noun, from 'The Roman Hat Mystery' through 'The Spanish Cape Mystery'.

Beyond that, Mac and Jeff's latest adventure shares a number of other tropes with the early Queen:

The subtitle "A Problem in Deduction." Check!

An eccentric family living under one roof or in a compound of nearby homes. Check!

A map showing where the family members live. Check!

A Shakespearean theme running through the storyline. Check!

A "Challenge to Reader" at the point in the novel when all the clues necessary to solve the murder have been present. Check!

A perfectly logical solution—which turns out to be false, thus creating a kind of double ending when the real solution is unveiled. Check!

A dying message from the victim identifying the killer. Check—or maybe not!

The cousins Queen had multiple names. Manfred Bennington Lee was born Emanuel Benjamin Lepofsky and Frederic Dannay started out as Daniel Nathan. I like to think that Dannay, who was the Sherlockian of the duo, wouldn't mind that one of the suspects in 'The English Garden Murders' is a pharmacist named Nathan Daniel."
Read more on authors Ellery Queen influenced here...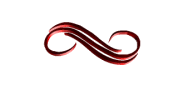 October 22. 2022
Out now! A collection more than half a century in the making!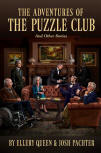 The discerning reader will recall that the two cousins who wrote as Ellery Queen published five short stories about the Puzzle Club and its newest member, Ellery Queen himself, in the 1960s and '70s. Fifty years later, Josh Pachter picked up the gauntlet and gave us five more tales of the Puzzle Club, each as baffling as the original five, each with an introduction by a family member, friend, or aficionado of Mr. Queen.
In addition to the ten Puzzle Club stories are four that introduce the Griffen family and E.Q. Griffen, who solves problems as confusing as those presented to his namesake. These stories were written by West 87th Street Irregular Josh Pachter and introduced by Frederic Dannay, one of the two cousins who made up the EQ partnership.

The chapbook that accompanies the signed and numbered clothbound edition includes Pachter's story "S.O.S.," which was edited by Dannay and published in Ellery Queen's Mystery Magazine in 1972.
Available in paperback, e-formats, and in a beautiful hardcover edition signed by Richard Dannay, Rand B. Lee, and Josh himself. With introductions by Martin Edwards, Joseph Goodrich, Dale C. Andrews, Kurt Sercu, Janet Hutchings, Jon L. Breen, Mike Nevins, Arthur Vidro, Jeffrey Marks and Richard Dannay.
More on Josh's Puzzle Club stories can be read in our pastiche section here...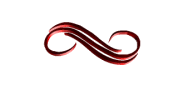 September 25. 2022
Production men would have been the term at the time. It is true that there were almost no women in production.
Actresses abound, but so not as many production women as opposed to production men. This was especially true in radio and early TV productions. Composers, announcers, directors, producers, writers ... . Filling in the biographies of some of these individuals is often even more difficult than it was for actors. While from actors often small or large parts of information can be found, this is almost non-existent for them. For others, fairly complete biographies exist online with little to add.
As previously announced, these were also given their own page in which profiles will also be added.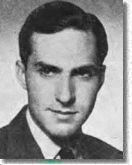 We start with the profile of George Zachary a prolific radio and TV director producer who originated in 1939 the radio series of Ellery Queen, he would later made the transition to TV work. He was married for a while to Nikki Porter actress Marion Shockley ...
Click here to read more...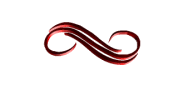 September 7. 2022
The biographies on this site offer a nice glimpse into some lives in the 20th century. It is true that these are more or less public figures, but nevertheless several important evolutions in the American media, politics and everyday life are documented from the viewpoint of the people who lived in that era.

Whenever official or unofficial biographies are published, it is always an enrichment to compare them with the concise descriptions we offer.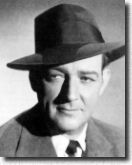 The biography of William Gargan has been available for some time. He played Ellery Queen in three Columbia films released in 1942.We went through it again and the page on this courageous actor was updated.
Click here to read more...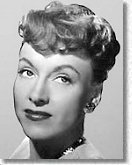 Virginia Gregg played opposite Larry Dobkin in The Adventures of Ellery Queen (CBS). We had limited access to her biography Uncredited: The Life and Career of Virginia Gregg by Lona Bailey (June 30. 2022). Some details were added to her biography...
Click here to read more...

We also announce that we will set up a page where we will also compile biographies of various production people. A bit more challenging because they often lived in the shadows... Watch this space!
A challenge to the reader: if you think you could add additional information (even corrections) please do so...

You can reach us by clicking the "Uncle Sam" icon (right). We've always appreciate corrections and additional information, however small the detail may be...

August 12. 2022
We're very proud and honored to announce a new (ninth!) member to the West 87th Street Irregulars!

The West 87th Street Irregulars are a band of established EQ experts and fans who collectively have committed themselves to the preservation and revival of Ellery Queen. As such, each inductee has an established interest in the works of Ellery Queen and a recognized contribution to the Queen canon. Collectively the Irregulars share the goal of making Ellery Queen once again a vibrant and recognized name in detective fiction, especially in the United States.

Each inductee is asked to (re)write something on Ellery Queen, the article will get its place here on the site and he or she is there from known as a genuine West 87th Street Irregular!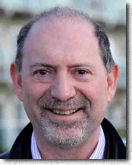 Steve Steinbock has written articles, interviews, and mystery reviews for the Portland Press Herald/Maine Sunday Telegram, The Armchair Detective, ... The Strand, and Mystery Scene. He wrote several non-fiction articles (and one short story) for EQMM, and since 2011, he has reviewed crime fiction for EQMM's "Jury Box" column. He has translated numerous Japanese mystery stories into English (click on the picture for his article "Japanese Scholarship: Logic, Formalism, and Ellery Queen")
Click here to read more...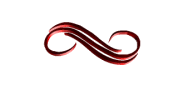 July 8. 2022
In Memoriam: Douglas Dannay, 07/3/1933 – 06/17/2022
"On June 17, 2022, Douglas Dannay died in Lancaster, Pennsylvania. Born July 3, 1933, Doug was the eldest son of Frederic Dannay, who, together with his cousin Manfred B. Lee, wrote the Ellery Queen novels and stories and founded EQMM. I did not know Doug at all well, as he lived, until his retirement, in Merrick, Long Island, not in New York City where the magazine was based, and he was often unable to attend EQMM events. However, the limited contact I had with Doug left me with two strong impressions: that he was very intelligent and that he was extremely modest. ... "

Click here to read on at the EQMM blog .

I've met Douglas on April 28th 2005 at the Ellery Queen Centenary Symposium in New York. I remember being nervous as to how people, especially family members, would react to a fan from the EQ website flying all the way from Belgium for the New York City event. Accompanied by a new-found friend, Dale C. Andrews

(who I previously knew only through email correspondence), I made my way to the symposium comprised of Ellery Queen devotees...

I brought along my copy of "The Tragedy of Errors," the centennial collection by Ellery Queen published by Crippen & Landru, hoping to collect some autographs from the authors of the various essays contained in the anthology. One of the first to graciously agree to sign the book was Douglas. He immediately put me at ease with his kind words. When he signed my copy he wrote "Thank you for coming all that distance & for keeping the memory alive - Douglas Dannay".

It was only later that I found out Douglas actually was a gifted teacher. No surprise to me, he was the sort of teacher we all remember as making a difference in our lives.

The signed EQ book has a prominent place in my book case. After all those years it still has a permanent bookmarker marking the page of Douglas's inscription.

My sincere condolences to family and friends.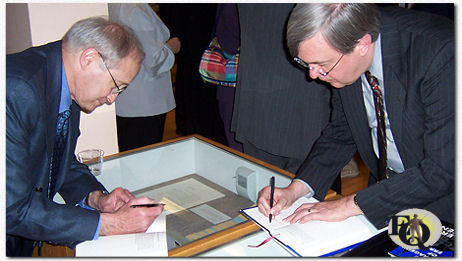 Above:
Douglas Dannay (L) and Ted Hertel (R) signing copies of Ellery Queen's "The Tragedy of Errors
"
Below: The signed EQ book has a prominent place in my book case. After all those years it still holds a "permanent" bookmarker to find the page.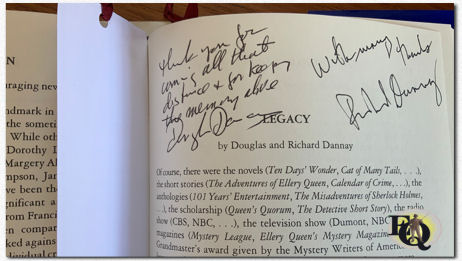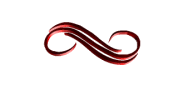 June 26. 2022
Throughout the years fans of the Ellery Queen novels and short stories have had a recurring mystery to ponder: What, exactly, did Ellery Queen look like? Frederic Dannay and Manfred Lee provided only the skimpiest of clues. In the early novels we knew that Ellery wore pince nez glasses, and he has always been described as tall and slender with silver grey eyes. But that was about it. For many fans of the 1975 NBC series Ellery may always be Jim Hutton, but way back, at the very beginning, there was a time when Ellery Queen -- the author(s) -- were also imagined as Ellery Queen, the detective.

Of course, there was one problem. Or maybe we should say "two." How do you get one detective from two authors? Perhaps not quite as hard as it may sound.

The two cousins not only worked together but at early on they also looked very similar. Melding the two of them into one character presented an opportunity that the magazine Popular Photography couldn't pass up. The cousins had already used relied on their physical resemblance in order to take turns giving lectures (always masked) as "Ellery Queen".

Popular Photography decided to take on the task of actually combining the two authors into one detective. This would have been pretty easy in the present day with Photoshop and other editing programs. But all the magazine had to work with, as the story, linked below, attests, was good old fashioned craftsmanship...

Click here to read more...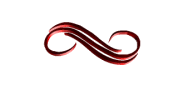 May 6. 2022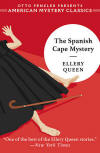 A new edition to Otto Penzler presents series of American Mystery Classics comes out in November 2022: The Spanish Cape Mystery.
A house party turns a millionaire's hacienda hideaway into a crime scene in this classic whodunnit from an Edgar Award–winning Grand Master.


The Godfrey family is vacationing among the picturesque rocky cliffs of the North Atlantic seaboard, expecting peace, quiet, and, perhaps, a bit of golf or tennis. But one dusky evening in an isolated spot on the grounds of Spanish Cape, Rosa and her uncle David get into an argument about her secretive romance with one of their guests, the roguish John Marco, a handsome cad with a yellow roadster and no visible source of income. That's when a towering one-eyed man with a .38 revolver emerges from the twilight.

When renowned sleuth Ellery Queen arrives the next day from New York City, looking forward to a summer getaway on the coast, he realizes his trip will be no walk on the beach. Rescuing Rosa, he discovers her captor mistook David for John and struck the former down instead. But Ellery has more work to do when Rosa's shady sweetheart is found stone dead and stark naked . . . aside from a black fedora and a theatrical-looking opera cloak. There are plenty of guests and members of the household who might have wanted John dead, but who did it—and what in the world happened to the victim's clothes?



In this iconic series inspired by Sir Arthur Conan Doyle and praised by none other than Agatha Christie, carefully planted clues, logical deduction, and an atmospheric 1930s setting combine for an irresistibly enjoyable read for anyone who loves a murderous puzzle.

Read more on the book here...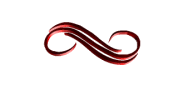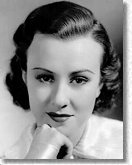 A pigtailed tomboy climbing pear trees... going to England to master upper-class speech patterns and ending up in the supposedly all-English cast of the 1933 Oscar-winning Cavalcade ... a fairly normal start to a wonderful career. She played Nikki Porter opposite two Ellery Queens: Ralph Bellamy and William Gargan.

Margaret was relatively open about her lesbian sexuality within the Hollywood community. Although she was romantically linked to several male stars her close companion was actress Mary McCarty.

Actresses who had romantic involvements with both men and women were advised to continue to pursue relationships with men due to the old adage "You just haven't met the right man." This was a common angle in therapy back in the 1940s and 50s' (also used with gay male actors). Essentially the theory was that a lesbian could purge herself of same-sex desire by having sex with men (and vice versa for gay males). Needless to say, it did not go well for most. Margaret Lindsay thought it quackery and lived her live accordingly.

It's even suggested that, despite her exceptional beauty, Margaret Lindsay could not get parts in big-time movies because she refused "to play the game".

If ever an actress' career deserved its own website...this is the one!
To read all about Margaret Lindsay click

here ...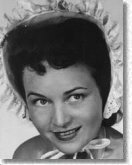 Marion, on the other hand, didn't have a "usual" start to her career. She claimed to be the only ingenue in Hollywood's history to walk into a movie studio with a pass on a sight-seeing tour and come out with a signed contract. After that she left the East Coast and the film business, (claiming she didn't like it) for theater and radio on the West Coast. Described as an almost immediate success on the radio, she appeared as Nikki Porter in the first Ellery Queen radio series.
Marion never had children of her own but ended up raising three kids.

To read all about Marion Shockley click

here ...