If you think you can help us, or would like something to add. Don't be shy! Pick one of the following categories (by clicking on the icons):
Q.B.I.: Covers added since April 2014: 9 better and 60 new covers. The latter corresponding with the red numerals in the list.
November 1. 2014 - April 18. 1999
Always great if predictions prove themselves right. Last August (see below) we were excited about the (artwork of the) new Japanese editions of Ellery Queen novels. We even stated "The fact that the publisher seems to be making his way through Ellery Queen's opus chronologically leaves us optimistic for the (near) future."
So today we can confirm publisher Kadokawa Shoten's intentions with the publication (Oct, 25th) of the new addition to this wonderful series: "The Siamese Twin Mystery". Again with the splendid artwork by Takenaka.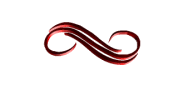 Oktober 17. 2014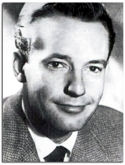 After disappearing in 1948 from US airwaves the Ellery Queen radio programs reappeared briefly from 1954 until 1955 in Australia where a package of 52 Ellery Queen episodes were restaged for the Australian market with local actors and local commercials, a common practice back then.

The Australian episodes were produced by Grace Gibson Radio Productions and all were directed by John Saul.

The cast originally had Charles Tingwell as Ellery Queen, Wendy Playfair as Nikki Porter and Harp McGuire as Inspector Queen. Other members of the cast were Lloyd Berrell (Velie) and Georgie Sterling (various roles)... .

More can be read here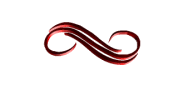 September 1. 2014
"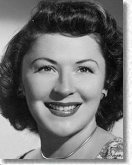 List of Suspects
" focuses on the recurring characters in the Ellery Queen books and the actors who have been known to play them either on radio, theater, television or the movies. You may have noticed that this section is not complete. Indeed some in-depth bio's are still missing. Strange how it may seem this is not due to the fact that the actual information is missing. Just the way the pages are conceived. I basically need four things: the biographical information, a good "large" picture, some smaller pics... and some time. In most cases the lack of a good clear (large) picture is the reason why the actor or actress misses out on his/hers own in-depth page (which can be reached,in the section, by clicking on their picture).
We're glad to announce we've added a new member: Helen Lewis.
This actrice who played Nikki Porter for a short while turned out to be an exception to the rule. There were absolutely no pages or articles on the net who even had a small bio on Helen. Based on several articles in magazines and papers I was able to compile a "biography". Although I'm quiet satisfied with the result, Helen's (basic) personal information is not complete. You could call this a challenge to the reader... I most certainly would.
So if you want to help out click on one of the pretty icons above to find my e-mail...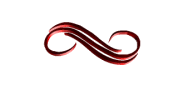 August 24. 2014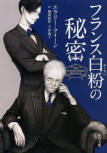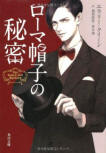 I can safely say that over the years I've seen plenty of the artwork on Ellery Queen covers. Without meaning to sound pretentious I can attribute myself some expertise in that field. Some time ago we announced some splendid Japanese editions of both The Roman Hat Mystery and The French Powder Mystery with covers by the Japanese artist Takenaka (See right).
In fact one of the best pieces of artwork I've come across over the years. So we're more than glad to be able to announce that the series is continued (See below)! Not for the first time we see some 'weird' American connotations peeping through... Lincoln!? on the 2014 edition of The Egyptian Cross Mystery. Which appears to be professor Yardley, one of Ellery's former profs (Ancient history) The fact that the publisher seems to be making his way through Ellery Queen's opus chronologically leaves us optimistic for the (near) future.

Click on the covers to read more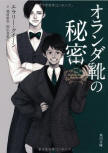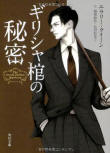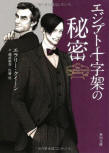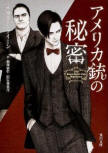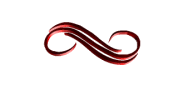 August 16. 2014


It's rather a strange fact to find out how little Ellery Queen books were ever published in Spain. Don't get me wrong there are plenty of works available in the Spanish language, but they're just not originating from the Iberian peninsula. This is strange given the potential market. So we more than welcome the initiative from Ciudad de Libros. It now offers 8 Ellery Queen books as eBook. We don't condemn progress as we see eBooks as a useful addition to the 'paper production'. If these editions prove popular it will only lead to "full blown" tangible editions worthy of the name 'Ciudad de Libros'.


Click on the covers to read more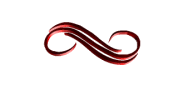 July 6. 2014
How we welcome the days when Ellery Queen books are once again available in freshly printed pages! Launched in 1992 British Orion Books became part of Hachette Livre in 1998. In the same year Hachette acquired the publishing house Cassell & Co, whose imprints included Victor Gollancz Ltd. Victor Gollancz we know a 'cheap' publisher of Ellery Queen titles. So it should really come as no big surprise to find out last June Orion Books has republished three Queen works.
The three paperbacks can be ordered here
.

Click on the covers to read more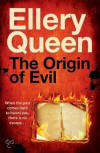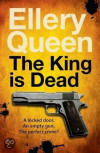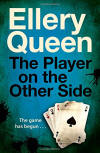 Recommended