If you think you can help us, or would like something to add. Don't be shy! Pick one of the following categories (by clicking on the icons):
Q.B.I.
Covers added since April 2023: 11 better and 12 new covers. The latter corresponding with the red numbers in this
list
. Latest additions made on November 16. 2023: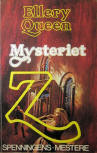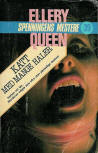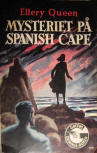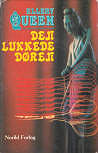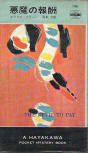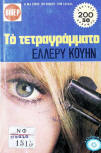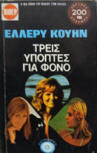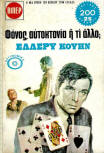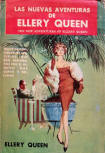 Past additions to the site:
April 2022 - April 2023: 69 better and 131 new covers
April 2021 - April 2022: 284 better and 324 new covers
...

December 4. 2023 - April 18. 1999
Howard Irving Smith is one of those actors who, aside from some brief descriptions online, would remain a bit of a mystery had he not had an Ellery Queen connection. He played Sergeant Velie in the hour-long first radio series, The Adventures of Ellery Queen. Typical for that time, Smith came from the vaudeville circuit. Realizing its reign came to an end, he made the switch to theater, radio, and later TV.
His private life has been puzzled together piece by piece. A few mysteries remain. He was married two times and must have had an extramarital relationship early on during his second marriage. Although many career descriptions mention his meeting with Enrico Caruso, no exact details were found.
We've updated his biography with extra information and pictures.

To read more click here...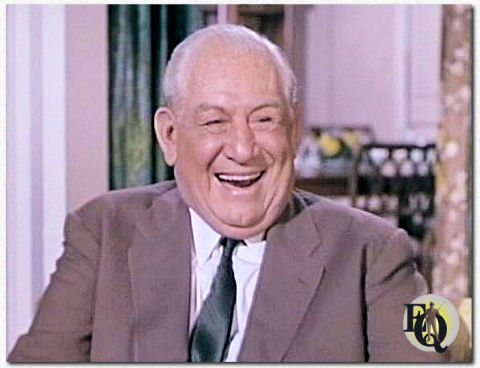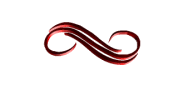 November 10. 2023
New Book on Ellery Queen! God and the Great Detective, Ellery Queen's Struggle with the Divine, 1945–1965 by Nathanael T. Booth an associate professor in the School of Foreign Languages at Huazhong University of Science and Technology.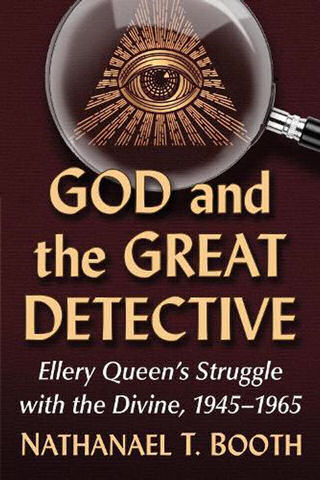 The problem of human evil is never far beneath the surface of mystery fiction. This was particularly true in the wake of the horrific events of World War II. One figure who set out to investigate this crisis was Ellery Queen. This book provides a much-needed intervention in the study of detective fiction by giving sustained attention to Ellery Queen as well as suggesting possible directions for broader discussions of the genre. After the war, Queen mounted an inquiry into the state of masculinity and of the world in the wake of unimaginable horrors represented by the death camps and the atomic bomb. During his investigation, Ellery rummaged through the ruins of culture, invoking and evoking figures such as Walt Whitman, Henry David Thoreau, and (naturally) Edgar Allan Poe. Ultimately, this quest brought him up against an unexpected foe: God himself. This book examines the ways Queen pushes against the boundaries of what was (and, in some circles, still is) considered possible or desirable in the genre.

You can buy it here...
Other recommended reading here...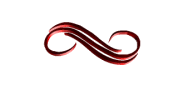 October 8. 2023
"Ellery Queen: The Series" is a new reference book on the 1975-76 TV series Ellery Queen, starring Jim Hutton and David Wayne. All 22 episodes are included, along with two pilot films. The book also contains the episodes in original date transmission order, complete cast listings, numerous photographs, directorial credits, and a story synopsis for each entry. The book is written by Scott V. Palmer, who has a large series of reference books on films, TV series out.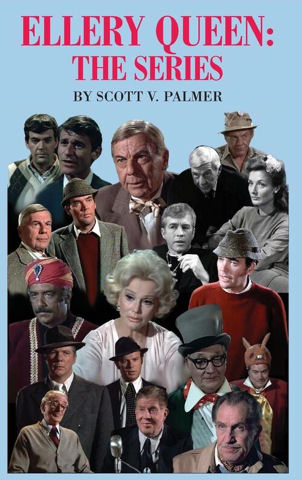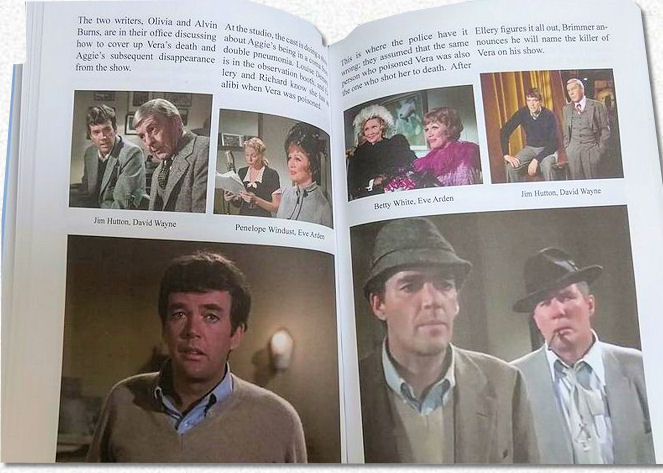 First reviews on Amazon are reservedly positive. However some found it "disappointing" due to the lack of testimonials from the performers and staff, production episodes, etc. The book does however list the cast and synopsis of each story. 178 pages of that information (at about 7 pages per episode). The images are all in color, but a bit blurry.

Coincidentally, separately, I also recently received two comments from readers of this site about the TV series. Burt Barnard draws our attention to a series called Castle which ran from 2009 to 2016. The main character's name was Richard Castle. Burt points out this was a mystery writer who teamed up with a New York City police detective to solve crimes.
A castle is synonymous with a rook, which, like the queen (relevant for our purposes), is also a chess piece. The central character was also a mystery writer and, like Ellery, he solved crimes with a police officer relative. This time it was a woman police officer, who later became his wife.
I did have a quick look at the Wikipedia page, which states that Richard Castle in the series is looking for a new main character for his new book series: "Nikki Heat." Our Nikki Porter would likely be appreciative!

The other reaction I received was from Marco Bigliazzi who points out the recent BBC series Beyond Paradise, which to him is a sort of an updated version of the EQ series from '75 . Marco says that he immediately felt a strong EQ flavour watching the very first episode. He sets out his arguments as follows:

"First of all, it's a whodunit - a classic one, I should say, with a light comedy touch - but it's true that there are other shows of this kind around today (it seems that the whodunit is experiencing a small renaissance on TV and streaming).

But the true ingredient that struck me and made me jump in my armchair while watching the show (and my wife as well) is Kris Marshall, who plays DI Humphrey Goodman: this very tall man, his poses, gestures, gazes, his whole acting, brightly reminded me of Jim Hutton as Ellery.

I could also add, for the Queen-verse sake, that the small imaginary town of Shipton Abbot (set in real Looe, South Cornwall) where the stories take place could resemble Wrightsville, but this would be going too far.

I don't know if the creators or writers of the show did this on purpose, but I'm quite sure that this flavor exists - and can be smelt.

No inspector, no challenge to the watcher, but anyway, Kris Marshall alone is more than enough to cause this sort of déjà vu effect - a pleasant one, indeed."

Marco goes on:; "Beyond Paradise is actually a spin-off of Death in Paradise, a similar whodunit series set in a fictional Caribbean island running for nearly 12 years now. DI Humphrey Goodman - the Elleryan protagonist of Beyond Paradise played by Kris Marshall - appears in seasons 3-6 (2014-17), 30 episodes which are mostly about "impossible" crimes or bizarre ones.
In my opinion, even if in Beyond Paradise the Queen flavour is stronger, I find it's already present there."

I had a look on BBC First myself, and behold, there was the first series! Recorded all of them. I'll be watching them anytime soon, and I'll let you all know what I thought...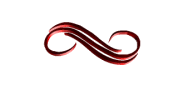 September 23. 2023
What Ellery Queen fan does not have a special place in his heart for Nikki Porter? Ellery's secretary finally got the attention she deserved in the radio stories. Viewed from the point of view of the
radio makers, creating a female lead seemed mostly practical (for the sake of the "color" of a female voice) which, to me, was as important as the romantic possibilities this choice provided.
Nikki made her appearance in films, short stories, and books, but was actually tailor-made for radio.
It is an "amazing" fact that each time we meet Nikki she not only has a different look but also carries a different personal history. There are several "first" encounters between Nikki and Ellery. One of the many reasons for this, I think, is the added tension that a "budding" relationship between two protagonists brings. If we factor in books, radio and film, Nikki met EQ in as many as four different ways!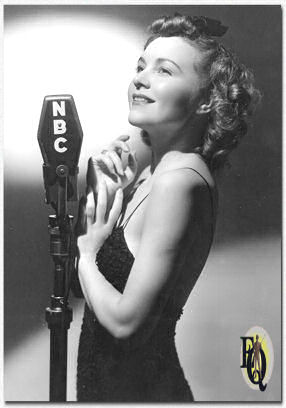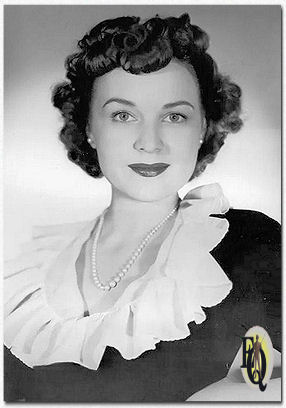 Above: Publicity shots for the NBC radio show
The Adventures of Ellery Queen
(1943 and 1944) with the lovely Marian Shockley.
As mentioned, it really began for Nikki in radio stories and then you can't get around Marion/Marian Shockley. An actress with a career quite typical of that era. She made the transition from stage to radio where she had her greatest success. But she began quite untypical almost directly in Hollywood.
Despite a rather well-behaved image, she married three times and more exaggerated stories did circulate in the media. For example, her third marriage is said to have once occurred during a radio show....
Also typical for that time was that for the (newly composed) family with her third husband she put her own career aside. Consequently, popular magazines portrayed her as the ideal mother of three children (She never had children herself, but her 3rd husband Bud had three from a previous marriage).

Details and photos were added to her profile. You can read the full profile here ...
TIP: Interested readers should know that the icons/covers of books, used throughout the website have extra descriptions/information not included in the text on the same page. Pointing your cursor at the icon/cover used to reveal this extra information. To achieve the same effect Firefox users can install an add-on called 'Popup ALT Attribute'.
When installed pointing your cursor at an icon/cover results in showing you the details or additional information.

August 1. 2023
This site also offers profiles of the actors who starred in an Ellery Queen-related work. In the majority of cases, these were lesser-known actors, for whom comprehensive biographies were certainly not available. Small entries in books, magazines, and newspaper articles were collected and put together as puzzle pieces.

Viewed as a whole, these mini-biographies also offer a nice glimpse into the lives of actors at the beginning and end of the 20th century. The evolution from circus to vaudeville, from vaudeville to theater, ... and then to radio or film as well as television. Each popular medium grew so fast that it could not help but rely on the knowledge and skills of actors from the other "earlier" media.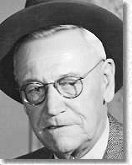 For some actors, we even start late in the 19th century ... such is the case with Charley Grapewin. Charley played Richard Queen in the Ellery Queen films no less than 7 times but will be known especially to the general public as "Uncle Henry" from The Wizard of Oz. His profile has been online since 2010 and, as frequent visitors to this site will know, those profiles get updated from time to time.

Meanwhile, other sites have also reported that Charley was married three times. Especially the first stretch of his career before 1930 is barely discussed. While he had actually retired by then (1923) after a successful career mainly in vaudeville/theater. He was certainly an example of the versatility needed to earn an income in as many ways as possible. That is precisely why Charley also recovered relatively quickly from the stock market crash after a huge financial loss (which forced him back out of retirement).

We are pleased with the reworking of this biographical sketch, now supplemented with some short anecdotes. Many questions have been resolved concerning the timing of events.... some still remain open and may never really be answered (Why, for example, did Charley run away from home so early?). The new details we have added to the profile bring the actor's life into better focus. If all the details could be filled in, a great biopic is certainly up for grabs there!

As is often the case, fate is cruel in a way. Charley, an avid fisherman, was often featured as a grandfather figure but never had children of his own. Hence, we also thought it a nice tribute to include a photo of the last scene from his last feature film: Charley walking down the road portraying a grandfather with his grandson to go fishing...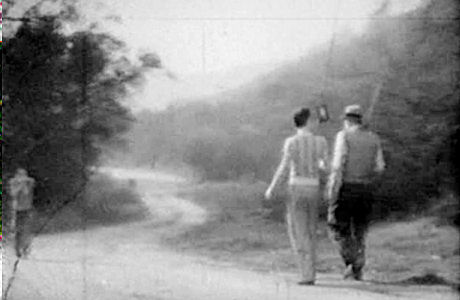 Read our full profile on this versatile actor here...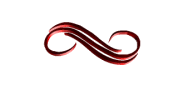 July 14. 2023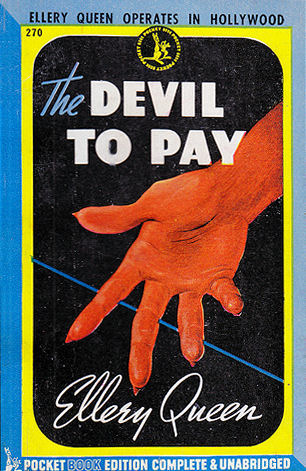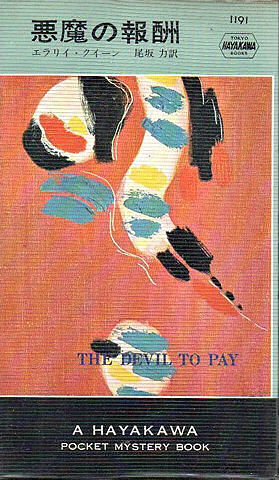 With the introduction of a "new" addition to the foreign covers, we also want to give some attention to "The Devil to Pay" from 1938 - the first of the Hollywood stories and the first EQ story with a slight political undertone.

The writer Ellery Queen (Manfred B. Lee & Fred Dannay) also made a brief passage as scriptwriters in Hollywood. Although very few words were said about that, in interviews, we can safely say that that passage was unsuccessful.

In the writer's full canon, then, the value of these books can often be traced to their veiled criticism of the American film city and its inhabitants...
Read more on "The Devil to Pay" here...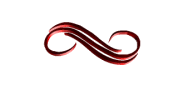 June 7. 2023
Believe it or not, we regularly rework pages on the website.
This time we stopped by the biography page for Santos Ortega, not only a celebrated actor but also a beloved human being.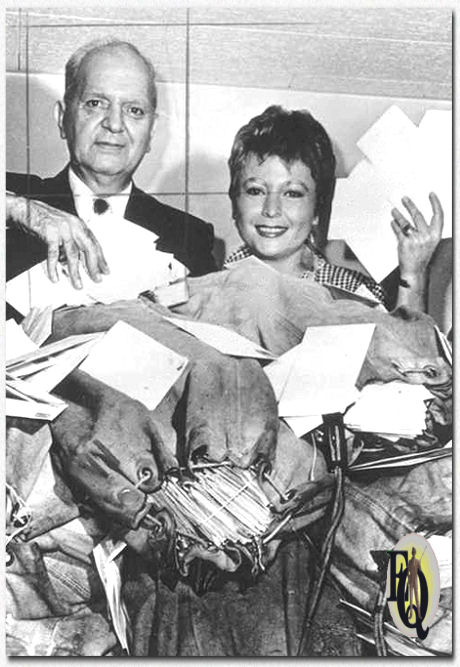 In addition to some "new" photos from his career, we also added some anecdotes about this actor who also starred in the Ellery Queen radio series as Inspector Richard Queen.

Ortega died on April 10, 1976. So on Friday, June 4, 1976, something unique happened on CBS. A eulogy for Ortega was delivered on as part of the regular As the World Turns episode. Only once before had the death of an actor in a popular daytime series been publicly acknowledged, and the grief of the passing shared with viewers (the previous time, in 1973, it was for Theo Goetz who had been in the cast of The Guiding Light). Santos was a too great a friend to his colleagues, and too admired by millions of fans not to receive this final tribute."

Read more about this actor here...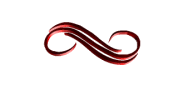 May 6. 2023
Discovered something interesting about the second Swedish attempt to start with its own edition of Ellery Queen's Mystery Magazine...

In 1968-1969 a second attempt was made by Hemmets Journal (Malmö) under the name Ellery Queen's Kriminal Pocket it published at least 10 issues.

This attempt also appeared in Norway in almost identical form, both in appearance and content, under the title Ellery Queen's Krim magasin, 6 issues in 1968 and 3 in 1969. There the publisher was A/S Hjemmet - forlagsavdelingen (which would later merge with Egmont).

Finally this same initiative was also repeated in Denmark, again with largely the same features, but under the title Ellery Queen's Krimi Magasin (1968-1969). It was published as a digest and publisher Egmont delivered a total of 10 issues, 7 in '68 and 3 in '69.

Below the magazine for the same month in each of the three countries...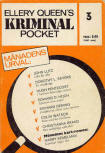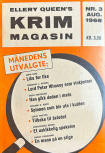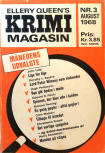 For more on EQMM international editions, click here...
A challenge to the reader: if you think you could add additional information (even corrections) please do so...

You can reach us by clicking the "Uncle Sam" icon (right). We've always appreciate corrections and additional information, however small the detail may be...

April 17. 2023
With another anniversary for this website coming up (24 years online!), we suddenly realized that there may be readers who were not yet born when we began this project. We continue to be pleased with the contacts and friendships the website has generated. With our introduction on social media, we are also now able to tap into a new group of readers who can help to maintain Ellery Queen's name recognition and re-introduce "his" works as well.

The contacts we have had with acquaintances or family of the Ellery Queen writing duo occasionally has led to surprises.

Fred Dannay married a total of three times. His second marriage to Hilda (Bill) certainly encompassed his most productive period. The support she gave her husband was exemplary of what seemed normal at the time: wives who devoted much of their efforts to their working husbands. However, the merit of Rose Koppel, Fred's last wife, was that she got Fred, who had an almost built-in reclusive mentality, out of the house. Thus, at her urging he visited places he might not have gone to had he remained single. These included trips to Sweden, twice to Japan, and to Israel.

Because Fred's last marriage was the most recent there is more to be found about it. Certainly, in Japan, photos of the visit by Fred and Rose still appear regularly. Dale Koppel, Rose's daughter, has provided us with six photos taken during their visit to Japan. Not much explanation accompanied the photos, but with Rose's memoirs in hand and comparisons with familiar photos, we have been able to piece together a few. The page is not finished yet but here is a taste of a photo that almost perfectly matches an anecdote from the book ...
When in Japan in 1977 they made a two-day trip to Kyoto. "Our dinner plans involved a party hosted by Shizuko Natsuki at the Kyo-Yamoto, a traditional Japanese restaurant, high on a hill overlooking the lights of the city below. As we approached the entrance to the restaurant, one of the geisha girls invited to the party was just arriving and Shizuko asked if she would pose for a picture with Fred. She was slim, very tall, and gorgeous; she said that she would be honored and the photographer posed the two of them. Fred looked like the cat who swallowed the canary. Luckily, I'm not the jealous type, not even at the dinner table when she sat on her knees between Fred and me, removing covers and handing us each new utensils as we needed them, and anticipating our every need." (My Life With Ellery Queen, A Love Story , Rose Koppel 2016)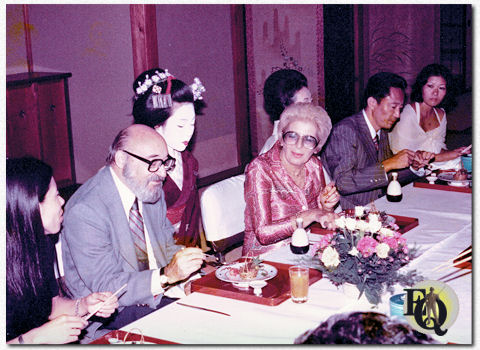 (Photo courtesy Dale Koppel, All rights reserved)
Click here to read more on Rose Koppel...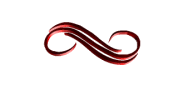 March 18. 2023
Calamity Town (1942), introduces the New England village of Wrightsville, where many of Ellery Queen's novel-length and short-story adventures take place over the next three decades. Wrightsville was a place where people lived, worked, and died in an atmosphere of decency and independence. A typical American town, nestled in the great American heartland, up to its collective neck in good old American corn. ...

Read more on the town, its inhabitants, and the stories in which it was featured here ...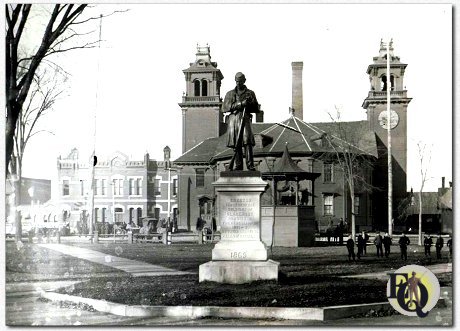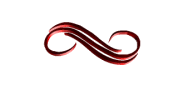 February 8. 2023
For our regular visitors, Rémi Schulz is no stranger. He has shared several very interesting articles on this website. Rémi describes himself as a lover of oddities, especially when it comes to numbers, golden ratio or quaternity.

Webster's defines the word quaternity as follows:
1. The number four.
2. The union of four in one, as of four persons; - analogous to the theological term trinity.

We are therefore pleased to recommend a newly published article "ellerYqueen, or why not a yod will be left away" published on Rémi's own blog ...



In his new article which Rémi sets out to demonstrate that Dannay's influence ensures that Ellery Queen mysteries are a lot more than everyday whodunits.

Rémi articles on this site can be found in this section on pages 3, 5 and 6 (no hidden message in these numbers) ...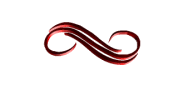 January 22. 2023
This website is sometimes described as a true labyrinth. Despite our efforts to keep all subjects neatly in their categories, there are certainly also some hidden parts that can be discovered and appreciated.

If you go to the main page and click on the pen, you will enter the section where English-language articles are collected about Ellery Queen himself, his works, other publications, and more. All categories are named after Ellery Queen book titles or typical items from the books. This category is called "The Player on the Other Side" and contains 11 pages, not intended for the casual reader, but definitely worth it for those who want to delve deeper into the subject.

While you're on the main page, you might try clicking on some other items as well. ;-)
While we're at it that main page can also be reached by clicking on the letters EQ in the banner at the top of every page....