If you think you can help us, or would like something to add. Don't be shy! Pick one of the following categories (by clicking on the icons):
Q.B.I.: Covers added since April 2016: 97 better and 317 new covers. The latter corresponding with the red numerals in the list
.
Latest additions: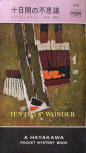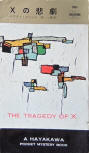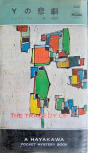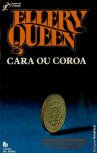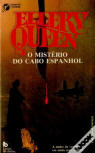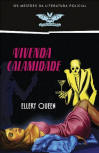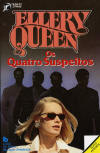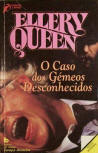 April 2015 - April 2016: 10 better and 185 new covers

April 2014 - April 2015: 18 better and 103 new covers
October 19. 2016 - April 18. 1999

Yes, I've been to NYC for the EQMM 75th Anniversary symposium and yes it was everything I expected it to be! I always enjoy my time in the US and this is even more the case when given the chance to talk to fellow EQ(MM) admirers. After all how many times do you get the chance to be in a room with four West 87th Street Irregulars! Crossing the Atlantic comes with it's disadvantages. None of which would have kept me from joining everyone in Room 203. Which could be described as a room full of friends, or at least as a room with equally enthusiastic EQMM fans.
Nothing will encourage my ideas and enthousiasm for this site more than these kind of events. I want to do this well, free of jetlag,....
So here's what you can expect in the following weeks, months:
- The article on this symposium and EQMM Exhibition...
(Read what we wrote on the 2005 symposium)
- An extension to the EQMM page in the Whodunit section
- A new page explaining how to navigate in this site, even
how to get to the hidden information in this site. Wait!
There is MORE?!! Yes! It is, after all, a site on
mysteries and deduction... ;-)

And of course I'll continue to add covers to the site. Since a few weeks the additions are included in a separate section on the top of this page...

In the meantime for those who can't wait (or weren't able to make it to the symposium). EQMM made available the first part of EQMM's 75th-Anniversary Symposium, recorded at the symposium itself on September 30, 2016.
Introduced by Sean Quimby the panel "Making Mystery Matter: EQMM and the Shaping of American Crime and Detective Fiction," featured Sarah Weinman, Leah Pennywark, Jeffrey Marks, and Charles Ardai. (Audio and video by Ché Ryback, 56 min 23 sec).
We gladly echo the following from EQMM:




Columbia University's Butler Library Presents an Exhibition and Symposium Honoring EQMM's 75th Anniversary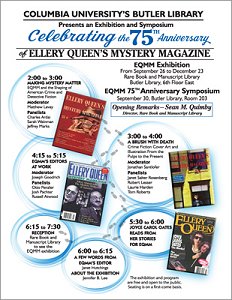 The EQMM 75th Anniversary Exhibition will be on view from September 26 to December 23 in the Rare Book and Manuscript Library, Butler Library, 6th Floor East. Included will be some of founding editor Frederic Dannay's correspondence with several of the most important writers of the twentieth century, as well as some of his edited manuscripts (from the Frederic Dannay papers, which are housed at the library), as well as original drawings for some of the magazine's early covers and selections from the correspondence of EQMM's second editor, Eleanor Sullivan.
The exhibition and symposium are free to the public—and we do hope you'll join us, as it wouldn't be a celebration without you, our readers!
For updated information on the special issues celebrating our 75th-anniversary year, please click here.
September 11. 201
6
One of the thing I'm looking forward to this month is the EQMM 75th anniversary symposium in the Columbia University's Butler Library... September 30. Not just because of the symposium itself, but also because I'll be seeing many of the Ellery Queen fans and scholars whom I've been in correspondence with over the years. A lot of them I'm already proud to call friends.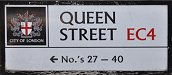 One of them, Dale C. Andrews, I've visited with most recently only last month when by chance we could connect in London. Dale then went on from London to tour Scotland. In 2014 Dale and I wrote this article, which originally appeared on the SleuthSayers website and which explores the occurrence of the name 'Andrews' and its derivations in the Queen canon. During his Scotland trip Dale found out there is yet another such occurrence that we missed when we wrote that article!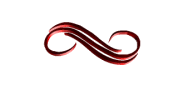 September 1. 2016
Are there still discoveries to be made that surprise even us?
Some time ago we found out the Czech Republic had an EQ movie on TV in 1986 "The Fourth Side of the Triangle".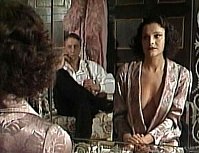 Which left us somewhat prepared to find out this wasn't a one off. In 1966 they had "The Adventure of the Seven Black Cats" on TV and in 1975 "The Glass Village"... However the real surprise came with the fourth installment: "Wife or Death" (1992) which is a first for a ghostwritten Ellery Queen (by Richard Deming)!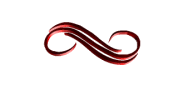 August 22. 201
6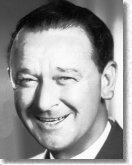 We also added an in-depth page for actor James Burke to the List of Suspects - Sergeant Velie pages. I normally find more information on an actor's 'post-radio' period. But strangely enough in this case I found plenty on his 'pre-radio' vaudeville period (1912-1929). I even discovered James was a World War I veteran... More often than not cast as a cop, usually a none-too-bright one, most notably as Sgt. Velie in Columbia's Ellery Queen mysteries in the early 1940s

... (click on picture for more)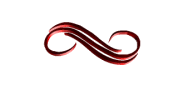 TIP: Interested readers should know most of the pictures used on the website have long descriptions with background information sometimes not included in the text on the same page. Microsoft's Internet Explorer used to have this feature activated as a standard.
Firefox users wanting this can install an add-on called '
Popup ALT Attribute
'. Makes a big difference, believe us.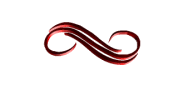 August 8. 201
6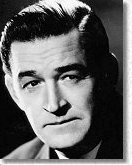 We added an in-depth page for actor Ted De Corsia to the List of Suspects - Sergeant Velie pages.
Born in Brooklyn, N.Y. Ted began his acting career on stage and then into radio where, during October 1939, he replaced Howard Smith as Sergeant Velie in the Ellery Queen-series before breaking into movies in 1948. ... (click on picture for more)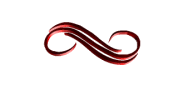 July 22. 201
6
Found an interesting article, which emphases a, for EQMM, festive year. In
An Interview with Janet Hutchings (Dec 1, 2015) Art Taylor, asks EQMM editor Janet Hutchings about the
commemorative events set for this year, changes in the magazine industry and her best moments in editing...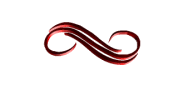 July 17. 201
6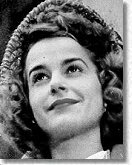 Added an in-depth page on Gertrude Warner (
4/2/1917 - 1/26/1986
) to the List of Suspects-Nikki Porter pages.
In 1945 Trudy was picked for the role of Nikki Porter playing opposite Sydney Smith. Her successful radio career continued for 28 years and well over 4,000 performances. She was considered one of the queens of daytime radio.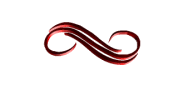 June 26. 201
6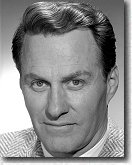 Added an in-depth page on Richard Coogan (04/04/1914 - 03/12/2014) to the List of Suspects-Ellery Queen pages. Richard replaced Sydney Smith as Ellery Queen in the radio series but lasted only a few months. He did become one of the first actors to make his mark on TV. He became the start of the live sci-fi-series Captain Video during it's first season (1949-1950).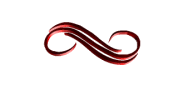 A challenge to the reader: if you think you could add additional
information (even corrections) please do so... You can reach us by

clicking on "Uncle Sam". We've always appreciate corrections and additional information, however small the detail may be.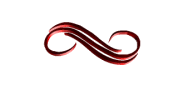 June 19. 201
6


Most of you will remember that last January and February Ellery Queen's Calamity Town enjoyed its world premier in the Vertigo Theatre in Calgary, Canada. The book was adapted for the stage by, West 87th Street Irregular, Joseph Goodrich.
We're happy to report that only a few weeks ago the 5th Annual Calgary Theatre Critics' Awards was took place. There were 95 nominees in 19 categories covering 80 productions. Calamity Town

boasts two prominent

awards: 'Best Technical Design' by Jamie Nebitt for his dazzling projections and 'Best New Script' by Joseph Goodrich. Well done!

During the last month we've been reviewing the updates done in the "List of Suspects" section. Updates were posted last month, including additions to all of the in-depth pages covering actors who were cast in Ellery Queen productions.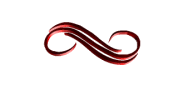 May 16. 201
6
We have now completed a massive update in the "List of Suspects". This section describes Dannay and Lee's development of their main characters and also provides a list of all actors who have portrayed those characters over the years.

For some of these actors we have also been able to provide a more in-depth biographical page. You can recognize when the additional information is available by looking for the actor's picture accompanied by a shadow... Clicking on the picture will take you to the additional information page.


As of now ALL actors who have played
Ellery, Richard, Nikki, Velie or Doc Prouty
are featured in the
"List of Suspects".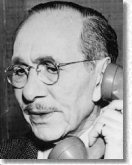 We've also added just such an in-depth page on Florenz Ames. When Dumont began its televised Ellery Queen series (1950-1952) Inspector Queen was played by Florenz Ames, who starred with Lee Bowman (portraying Ellery Queen)... (Click on
section. This section describes Dannay and Lee's development of their main characters and also provides a list of all actors who have portrayed those characters over the years.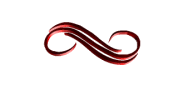 May 7. 201
6


EQ
MM 75th Anniversary this year makes it a feast for Ellery Queen enthusiasts.
Last March the magazine's Podcast page featured 'The Adventure of the Seven Black Cats' by Ellery Queen, reprinted in EQMM's January 2016 issue, and originally published in the 1934 short-story collection The Adventures of Ellery Queen. This ingenious whodunit by one of the bestselling mystery writers of all time is read for us by Mark Lagasse. EQMM editor and West 87th Street Irregular Janet Hutchings provides an introduction to the podcast!.
To hear the podcast click here

We've also added the short bio for actor Lee Philips. Just past the halfway point in the TV series 'The Further Adventures of Ellery Queen' (1958) he took over as Ellery Queen from George Nader.