If you think you can help us, or would like something to add. Don't be shy! Pick one of the following categories (by clicking on the icons):
Q.B.I.: Covers added since April 2021: 43 better and 63 new covers. The latter corresponding with the red numbers in this list
. Latest additions made on October 16. 2021: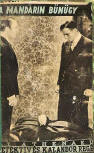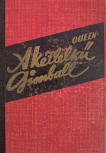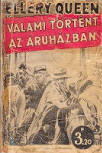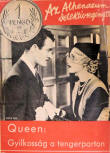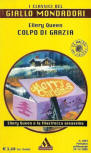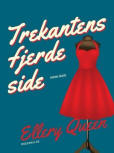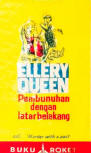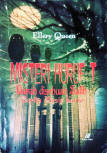 Past additions to the site:
April 2020 - April 2021: 132 better and 33 new covers
April 2019 - April 2020: 16 better and 14 new covers
...

October 17. 2021 - April 18. 1999
After years of researching Ellery Queen (begun, in fact, long before this website existed!) I still occasionally stumble upon items that don't fall into one of the many categories provided here. Perhaps we need a new section for matters that sometimes are only indirectly connected to Ellery Queen. While tangential to our primary purpose here, such matters still might be interesting to Ellery Queen fans.

Such a story popped up on August 2. 2012 in Florida...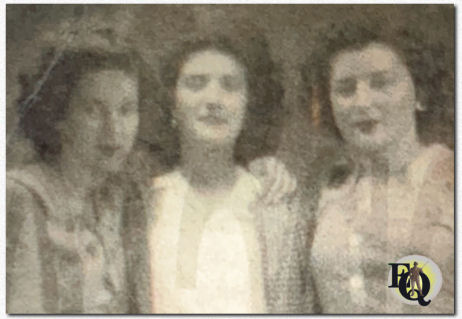 Photo of Verna Jane Janie Browning, center, with two school friends, believed to be taken in the mid-1940s. Gloria Blackburn, 62, purchased a copy of The Devil to Pay, a mystery by Ellery Queen at the Amish Country Store in Largo on July 24. When she opened it, Blackburn found her 85-year-old mother's signature, dated 1941. She sent a photo of the signature to her sister, who lives with her mom. The mom confirmed it was hers and that the book once belonged to her when she was 14. Although she has never traveled to Florida, the book somehow made its way to Florida and into the hands of her daughter -- 71 years later.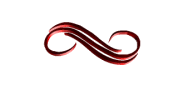 October 1. 2021
With the help of Dale C. Andrews, the page on the "writer" of the forewords for the first EQ novels has been extensively revised.



J.J. McC.
Identified only by initials he appears in the early mysteries and then disappears for decades, only to re-appear in one of the last Queen books. And like Ellery the biography of J.J. McC is full of contradictions. And it was J.J. himself who contributed some of the early (and eventually contradictory) biographical "facts" concerning Ellery and the Inspector.

Early on we are told that J.J. McC., was a stockbroker and a close friend to the Queens. We are also told that although he had only eventually moved to Italy he had met the Queens several times in totally different circumstances. How long ago it now seems since El asked him to write the foreword (and sometimes an afterword) for his first books. In The Roman Hat Mystery, J.J. McC even penned the "Challenge to the Reader".

Despite all of this, J.J. McC. has been largely forgotten by many Queen followers. In several translations his introductions were discarded as those of just another writer who wrote an "upbeat" intro to a detective story. At first his efforts as oracle to the Ellery...

Continue to read here ...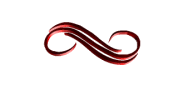 September 3. 20
21
The reviews that Nick Fuller brings on his blog "The Grandest Game in the World" come highly recommended. His reading session of the Ellery Queen stories is ongoing and he sometimes brings a refreshing view of the stories. His Tintin avatar caused some confusion but Nick does live in Canberra, but went to school in Brussels ... The links to his reviews will be added to the detailed book pages in the QBI section as they come online.
Specifically, I wanted to highlight his comment about Thomas Hardy's possible influence.

The novelist and poet Thomas Hardy (June 2. 1840 – January 11. 1928) is considered a determinist, mainly because his protagonists are controlled by the nature of things or by superior forces. In other words, the independence of the human will in Hardy's fiction is difficult to affirm, because man's struggle against the "will" only leads to his future failures. (Fazel Asadi Amjad, Esmaeil Najar Daronkolae - Thomas Hardy and Urbanization: The Role of Determinism in Tess of the D'Urbervilles).
Focusing specifically on the Wrightsville stories, Nick Fuller made a bold statement "Was Ellery Queen a Thomas Hardy fan?" He goes on to make some clear references in both….
Continue to read here...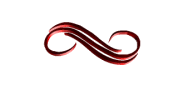 August 13. 20
21

West 87th Street Irregular Dale C. Andrews not only has a way with Ellery Queen pastiches he's also has got a knack for reading them to you!
"Four Words," his fourth Ellery Queen pastiche appeared in the September/October 2020 EQMM issue and is presented here as EQMM podcast.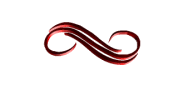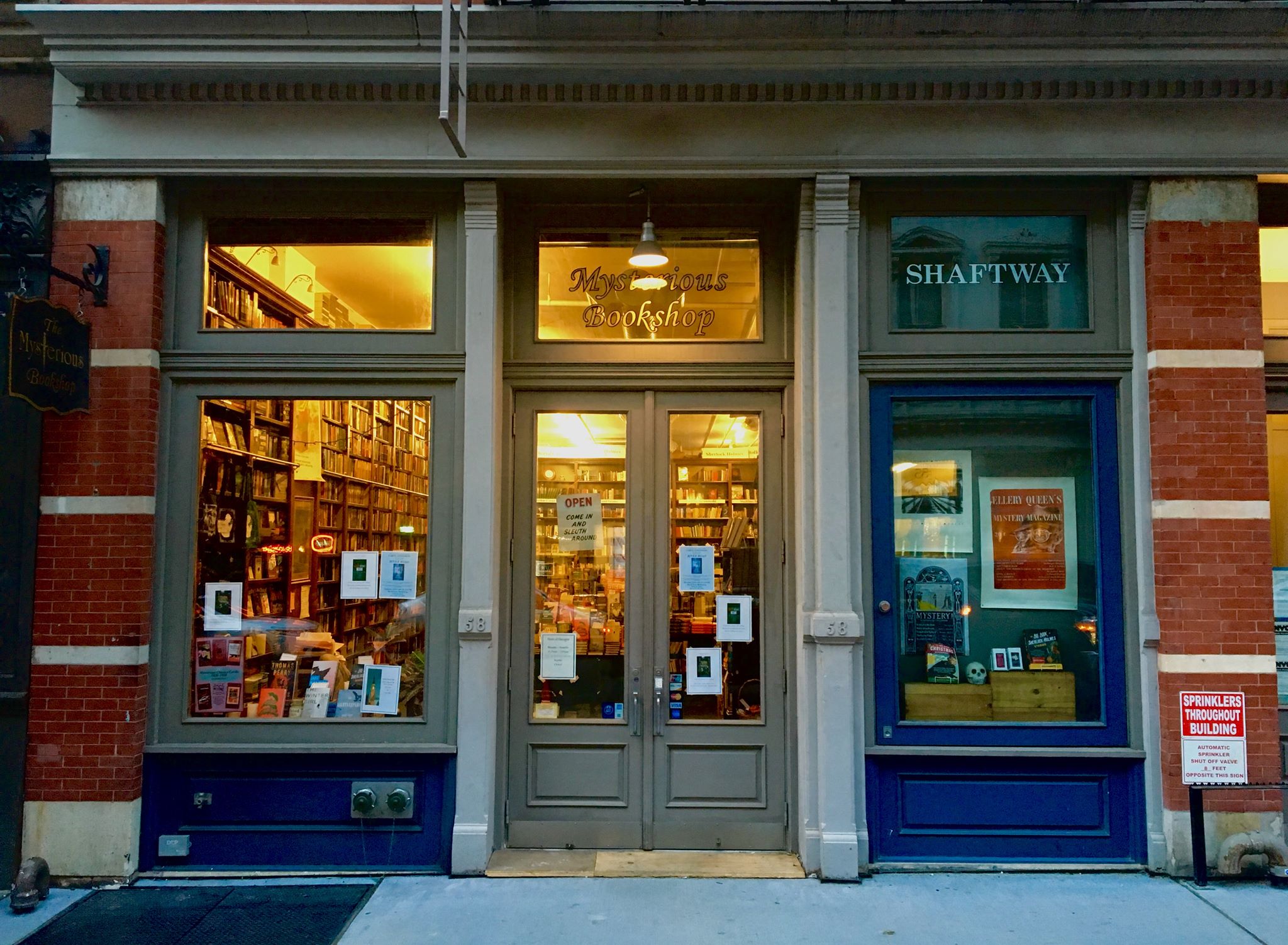 Last month Otto Penzler's The Mysterious Bookshop announced the following: "Current view of the recently acquired Ellery Queen books that will soon be showing up on rare lists in our Weekly Update"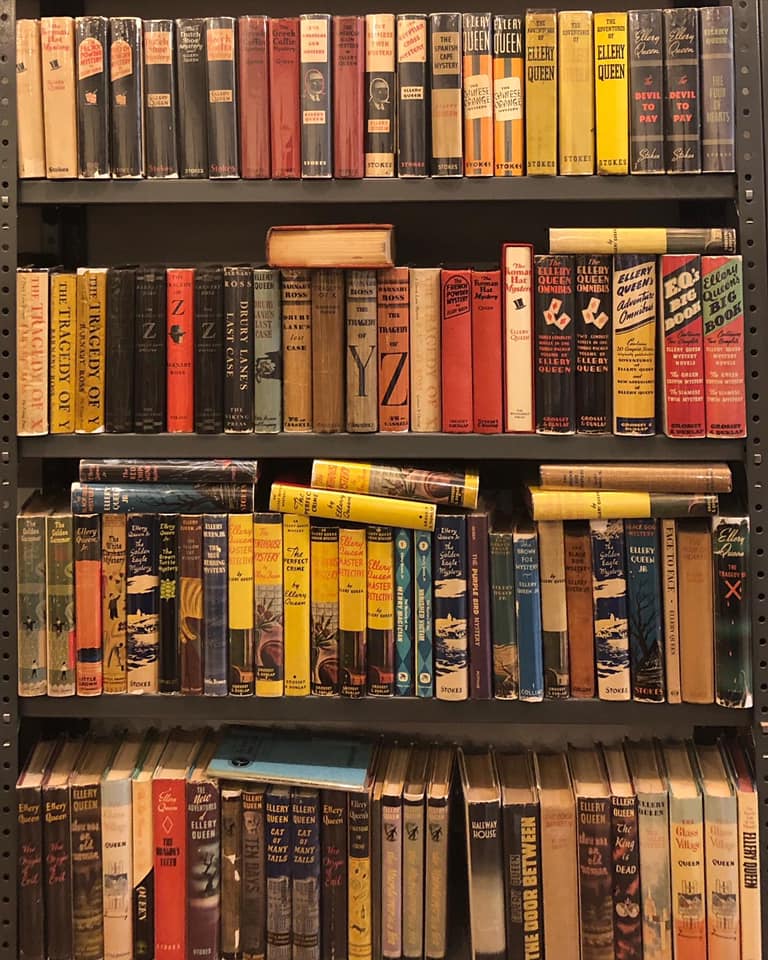 Soon after Otto published two YouTube videos describing the collection. In doing so he immediately provided the answer to the observation that the dust jackets for The French Powder Mystery seem to be available... (above left in the picture above). A unique opportunity to hear a true collector on first editions in action...


To order any of the items shown, call (212) 587-1011 or email info@mysteriousbookshop.com

Below: Among the guests at the Mysterious Press presentation was Richard Dannay (front row)...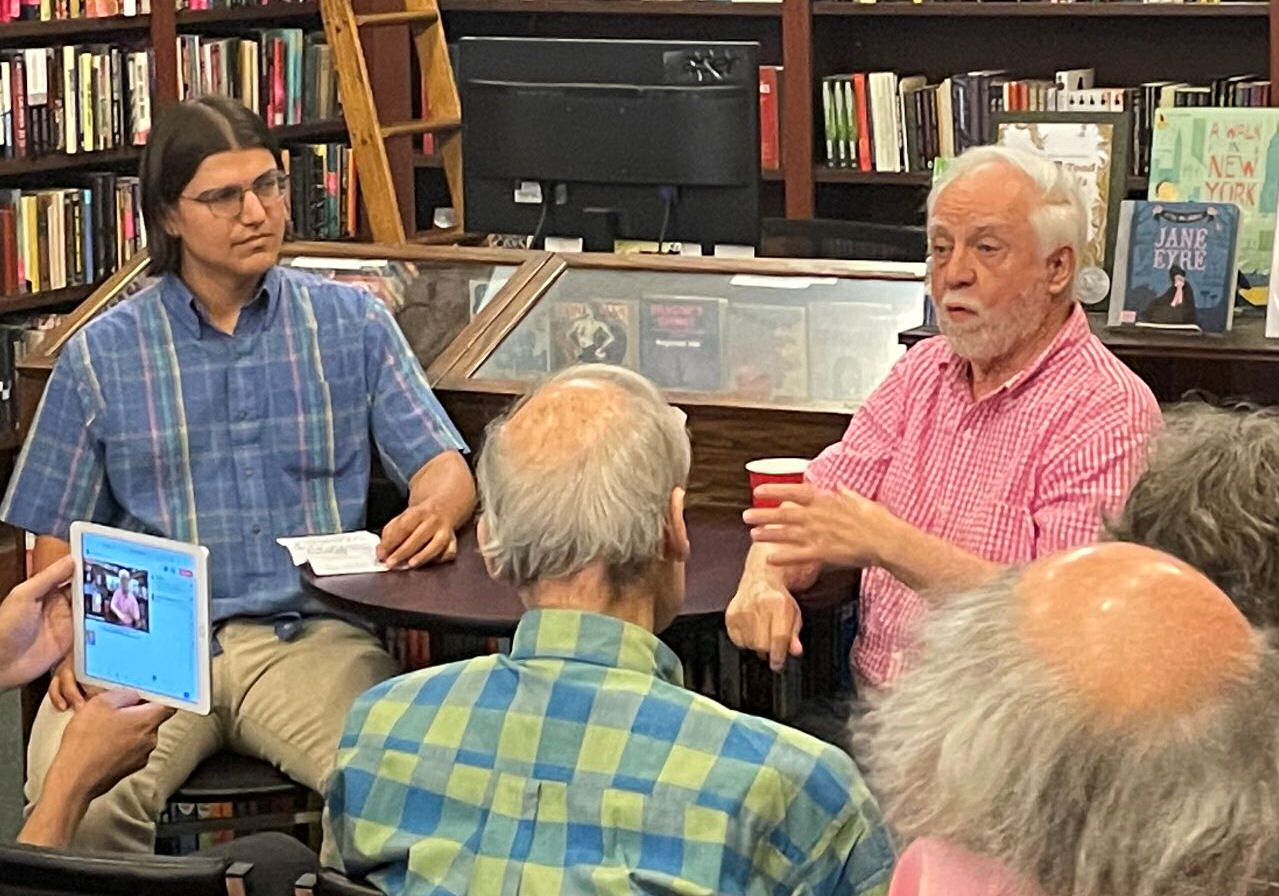 TIP: Interested readers should know that the icons/covers of books, used throughout the website have extra descriptions/information not included in the text on the same page. Pointing your cursor at the icon/cover used to reveal this extra information. To achieve the same effect Firefox users can install an add-on called 'Popup ALT Attribute'.
When installed pointing your cursor at an icon/cover results in showing you the details or additional information.

July 4. 20
21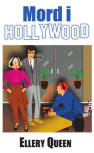 Let's start with a recommendation for our Swedish visitors. Håkan Andersson informed us that Deckarhyllan published a second Ellery Queen volume. After The King is Dead in 2015 they now published Mord I Hollywood a translation of The Devil to Pay with the added bonus of a the short-story "Long Shot"
(1939)
aka "Högoddsaren".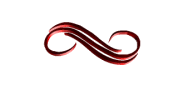 On the subject of radio plays. "We heard all about the American radio plays... but is there anything in the Dutch language?" I hear my fellow countrymen think...

Although I found evidence (see below) short wave radio brought at least some of the early hour-long radio episodes to European listener (W2XE from New York)
, it's safe to say it's doubtful all episodes were broadcasted as such and ever more doubtful the program was popular in Europe.

Radio plays were, before television came along, very much an important part of the programming on radio. Such was the case in Belgium and the Netherlands. We could find examples of Dutch radio plays based on Ellery Queen's stories. Somewhat different that the American radio plays they were often adaptations of fully fledges books or sometime short stories. The adaptation of the novels were spread over several episodes. They even tried to incorporate "A Challenge to the Reader" by challenging their listeners to guess the culprit and enter a competition.


Continue to read here... (be sure to click the list of titles)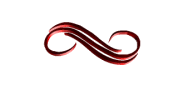 June 9. 20
21
Several important additions to the site!

We'd like to focus on just one page in particular. In 2011 we purchased information from the NFSA Canberra, Australia which led to an update of the page on the Australian restaged radio plays. This page has now been refreshed with several descriptions of the radio plays added and it now even includes some pictures of the Australian Armchair detectives.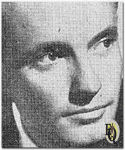 The Major Broadcasting Network announced the beginning of "The Adventures of Ellery Queen" as a National broadcast. It was to be heard from 2UE, 4BK-AK and 2KO, 2GZ, and 2NZ beginning Friday, July 16 1954 at 7:30 p.m. In each production a distinguished visitor is invited by Ellery Queen to anticipate the solution when all clues have been collected.

Above right: Charles Tingwell who plays Ellery
Continue to read here...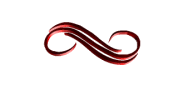 May 13. 20
21
When Norman and Irving Pincus first brought The Adventures of Ellery Queen (1950-1951) to the little screen on the old Dumont network, Elliott was cast as Sergeant Velie.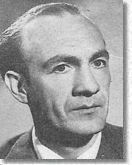 Almost no records are found of this fact. Why? First Sergeant Velie didn't appear in that many episodes but also Elliott was going through hard times as an actor ... Sadly he was not the only actor suffering hardship back then. His biography can attest to these dark times in the entertainment industry...
Born in San Antonio, Texas on July 4. 1907 as Eli (Aleck) Solomon. His parents, married in Russia around 1884, were Rabbi Solomon Zalmanovich Solomon from Lithuania and Abigail aka Bessie Budowlia from Belarus. They had at least seven children.
Aleck/Eli went to the A&M College of Texas. He took an interest in acting and ...
Continue to read here...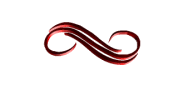 May 1. 20
21
Come October the next installments in Otto Penzler's "American Mystery Classics" will include Ellery Queen's The American Gun Mystery. The wonderful series (not restricted to Ellery Queen works) has excellent artwork on its covers and could rapidly becoming a collector's item...
To celebrate this announcement we've added some information to the in-depth page concerning the book, including a 1933 review that was originally published in Washington D.C.'s Evening Star. The review noted: "Ellery Queen again offers a problem in deduction which might, so far as its personnel and its action is concerned, have propounded itself for a solution back in the pioneer days of Texas or Wyoming, but which actually projected itself into the present day in no less wild and woolly west a location than New York City.
Gathered in the great Colosseum of Tony Mars, promoter of various sorts of entertainment, twenty thousand people were yelling themselves hoarse in approval of the usual stunts which constitute a first-class rodeo performance. Included in that immense throng of humanity were Inspector Queen, his son Ellery and the faithful Djuna, to whose urgent pleas that they take him to see the rodeo they had succumbed.
Sitting in the box of the great Tony Mars were other guests besides the Queens and Djuna, among whom were Mara Gay, actress, of Hollywood, and Kit Home, adopted daughter of Buck Horne ..."
Continue to read here...

A challenge to the reader: if you think you could add additional information (even corrections) please do so...

You can reach us by clicking the "Uncle Sam" icon (right). We've always appreciate corrections and additional information, however small the detail may be...
April 18. 20
21
On our 22nd Anniversary online we offer some extra information on the French incarnations of Ellery Queen's Mystery Magazine:
Ellery Queen Mystère Magazine or Mystère Magazine for short was the title by which the magazine was sold in the French Language. Hence prices for France, Switzerland and Belgium were included on the covers. It published 343 issues between 1948 and Oct 1976 by Editions OPTA, Paris which also published Alfred Hitchcock magazine from 1961 until 1975.
Georges Rieben is best known as the founder, in 1972, of the "Le Prix Mystère de la critique", a prize awarded to this day to the best French and foreign detective story. In December 1969, Georges Rieben, together with three friends, was asked to take over from Maurice Renault who was then in charge of Ellery Queen Mystère Magazine. Renault had been seriously ill for several years and the magazine's sales suffered. The three friends were, Luc Geslin (film photographer), Jean-Claude Guilbert (writer, journalist), and Bernard Rapp (television and film). Soon only Luc Geslin was left, who took over as editor, his task mainly consisted of selecting the short stories and having them translated, if necessary. Under Rieben's impulse, Mystère Magazine revived for a short time. After Daniel Domange, the director of the OPTA publishing house, died in a plane crash in 1971, the company came under poor management and was eventually liquidated in December 1981. By then Mystère Magazine already released its last issue in Oct 1976.
Together with Luc Geslin, Rieben tried to make a new start with Magazine du Mystère (Editions Trega, Toulouse). Without the collaboration of EQMM, an attempt was made, at least visually, to give the impression that this magazine was a continuation of Mystère Magazine (see 2 pictures in the middle below). It turned out to be in vain, according to Rieben mainly due to a lack of professional distribution service, as this initiative ended after publication of its 12th issue (which were published between Nov/Dec 1976 and 1978).
In December 1981 the first issue of what was to become the second series of Mystère Magazine Ellery Queen (Editions D'Iéna, Paris) was published with Luc Geslin as editor-in-chief and Marc Bourgès-Maunoury as director. George Rieben was part of the editorial team. It is the only known issue of this series...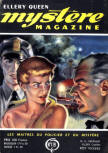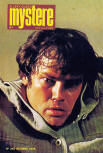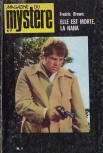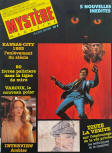 Read more on other Foreign EQMM editions here...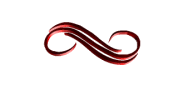 March 3. 20
21
We now have the following to look forward to after last month's disappointment when the newly re-discovered TV-episodes vanished from YouTube after only being available for 3-4 weeks.

As part of EQMM's 80th-year anniversary celebration this year (2021), they offer a seasonally appropriate history-laden mystery by the multitalented writing team of Ellery Queen: "The President's Half Disme," originally published in EQMM in February 1947.
It was also part of the 1952 Calendar of Crime short-story collection. Click here to read more on that anthology...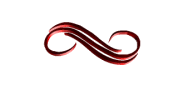 February 7. 20
21
Producers Norman and Irving Pincus were instrumental in bringing the first versions of The Adventures of Ellery Queen to television. The very first series, on the long-gone Dumont network was broadcast over two seasons in 1950 en 1951 and was allegedly broadcast live. However the ABC network also made recordings of the shows, and it now appears that at least 5 episodes survived...
The 1954 The Adventures of Ellery Queen was next produced under their Norwin moniker. It was then renamed Mystery is My Business when it reran in 1956. In total 32 episodes were produced. It had long been thought that none of these episodes survived... until recently!

It's been a long time since we have been able to add new available Ellery Queen episodes to this site. The last time new additions were added was about 5-10 years ago and were radio episodes. We can now welcome a sixth surviving episode from the first 1951 series starring Lee Bowman as Ellery Queen and Florenz Ames as Inspector Queen!:

"The Man Who Killed Cops" (S1E16 - TAEQ)

List of Season 1 episodes
List of Season 2 episodes


And for the first time we also now have episodes from 1954-1956 series, with Hugh Marlowe as Ellery and again Florenz Ames as Richard. These include the following episodes:

"Woman on the Wire" (Ep 8 - MIMB)
"Close-up of Murder" (Ep 11 -TAEQ)
"Once a Killer" (Ep 20 - TAEQ)
"Double Exposure" (Ep 27 - MIMB)

Regrettably we still have none of the Ellery Queen episodes featuring Charlotte Keane, who played Nikki Porter in this series...

The available episodes can be viewed where indicated on the list of episodes... (see links above). Enjoy!
Update Feb 15. the links to the episodes have been removed :-( The upside still being digital versions exist!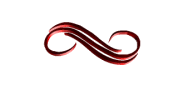 January 13. 20
21
We gladly echo the following exciting announcement!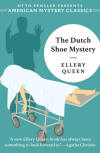 Otto Penzler Presents
American Mystery Classics Book Club
February Selection:
Ellery Queen's The Dutch Shoe Mystery



The American Mystery Classics Book Club will be meeting on Zoom on February 1st at 6:30 PM EST to discuss Ellery Queen's puzzling tale of murder in the hospital, The Dutch Shoe Mystery! The meeting is free and open to the public, and anyone that's interested in talking about Ellery Queen with a slew of other mystery fans is strongly encouraged to attend! Email charles@penzlerpublishers.com to RSVP.
When Ellery Queen, described by the London Times as "the logical successor to Sherlock Holmes," is invited by his friend, a doctor, to witness an operation, he accepts the offer in hopes of furthering his capabilities as an amateur detective, but soon ends up testing those same skills. The patient who is about to undergo the delicate procedure is Abagail Doorn, the richest and most famous woman in America; the doctor who will perform it is her protégé, one of the leading surgeons on the East Coast. It will all take place in the main operating theater of the vast hospital that she founded.

Relatives and friends, and even some enemies, wait with bated breath to learn the outcome of the operation. The institution is hushed, the audience seated, the theater ready. The surgeon calls for his distinguished patient, and the doors swing open. A still form covered in a white sheet is wheeled into the theater. But when the sheet is removed, it reveals Ms. Doorn's corpse, strangled to death with a picture wire. Who among the attendees was ruthless enough to carry out this gruesome operation? It's up to Ellery Queen—and his most perceptive readers—to uncover the clues and find out.
Joining us for the conversation will be special guest Richard Dannay, the son of Ellery Queen co-creator Frederic Dannay!