om Reese (Aug 8 1928 - Dec 12 2017)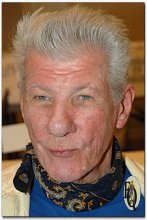 Length: 6' 3" (1.91 m)
Mother: survived her husband Austin (1959)
Brother: Louis Sr.
Sister: Dorothy
Marriages:
(1) none known


Born as Tom Allen in East Chattanooga, Tennessee. His father Austin and uncle Lee were country-western singers "The Allen Brothers". Austin mainly did the singing and played the banjo while Lee concentrated on the guitar and kazoo. They were nicknamed "The Chattanooga Boys" since many of their songs mentioned Chattanooga. Traveling around in a trailer performing their bluegrass music with the family, including Tom, in tow. They played up and down the Mississippi river regions, Chattanooga, Knoxville and Nashville, on radio stations, medicine shows and on Vaudeville stages.




Above: Family picture of the Allen brothers, Lee (far left) and Austin (far right) were known as "The Chattanooga Boys".

At 15, Tom was first heard on radio on the Major Bowes Amateur Hour, then the Arthur Godfrey Show and Ted Mack.
1934 saw the Chattanooga Boys break-up and Lee went back to Tennessee while Austin stayed in New York City, where Tom's dad supported the family working as a steelworker in the daytime and a singing waiter at night. Tom later held the expected assortment of odd jobs (Automat busboy, usher, etc.) in New York, and (starting at 17) served two tours of duty in the Marine Corps (five years in total).
Later, Tom did impressions of singers on the road in various clubs and studied theatre on his GI Bill in New York after he got out of the Marines in '51. This was in the American Theater Wing and John Cassavetes' Actors Workshop. He spent 15 years on the road working nightclubs (emceeing, doing stand-up, etc.). He studied with Lee Strasberg, did some work off-Broadway and in local TV shows and made his film bow in John Cassavetes' New York-made Shadows (1959). Cassavetes also had Reese fly out to Hollywood to play a part in an episode of his detective series Johnny Staccato (1959), Reese's Hollywood debut. He was ready to return to New York after doing the show but an agent signed him and he has been in California ever since. His first major film was Flaming Star (1960), an Elvis Presley western and the start of Reese's long career in big- and small-screen oaters.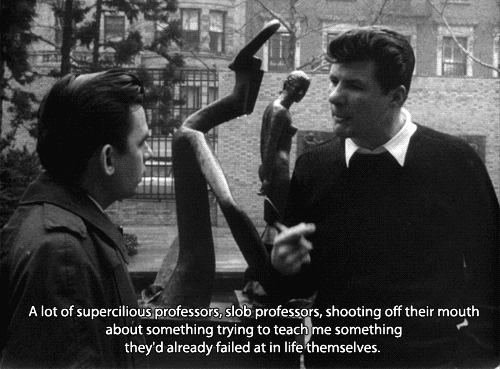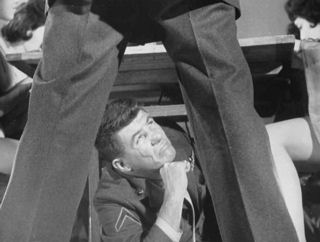 Above left: Tom Reese in Shadows (1959) (Source).
Above right: Tom Reese with some Japanese girls in Marines Let's Go (1961).

He broke into films in the early 1960's, getting parts like security guards, cops on the beat, and body guard-types. His Tom Reese as Sgt. Velie large frame and serious face made him a natural for such roles, but kept his options narrow and his celebrity low key. In 1967, he won a number of roles that earned him praise including the original Lonesome Gun (aka Stranger on the Run) and the television adaptation of Dick Tracy. However, his roles as small-time guest star on TV shows - mostly westerns - dominated his resume. He played seven different characters on 8 different episodes of TV's Gunsmoke (1955) as well as multiple appearances on Bonanza (1959), Rawhide (1959), The Untouchables (1960-63), The Virginian (1962), Branded (1965), Laredo (1965-66), and The High Chaparral (1968).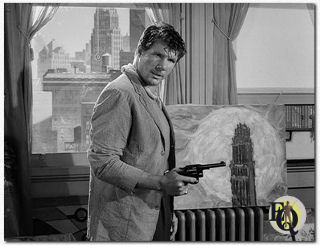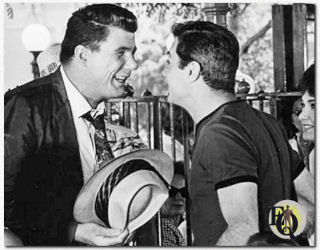 Above left: The Twilight Zone (1961)
Above right: 40 Pounds of Trouble (1962) with "Private Eye" Tom Reese.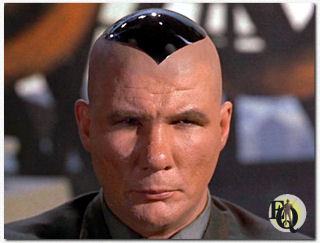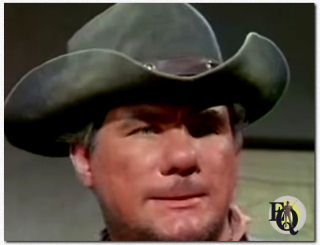 Above left:; Tom Reese as "Ironhead" in 1966's Murderer's Row; Above right: The High Chaparral "Ebenezer" (TV Episode 1968) with Tom Reese.