juna, the small gypsy-blooded orphan boy was adopted by


Inspector Queen during his lonely years when Ellery was attending college

.1 In "The Lexicon of Persons connected with the investigation" of The Roman Hat Mystery he is introduced as "Djuna, an Admirable Crichton of a new species." And also as "Djuna, man-of-work, general factotum, errand boy, valet and mascot".

"This cheerful young man, an orphan for as long as he could remember, ecstatically unaware of the necessity for a surname-slim and small, nervous and joyous, bubbling

over with spirit and yet as quiet as a mouse when the occasion demanded —this Djuna, then, worshipped old Richard in much the same fashion as the ancient Alaskans bowed down to their totempoles. Between him and Ellery, too, there was a shy kinship which rarely found expression except in the boy's passionate service. He slept in a small room beyond the bedroom used by father and son and, according to Richard's own chuckling expression, "could hear a flea singing to its mate in the middle of the night." 1

Right: Djuna - rendition in Japanese comics of the orphan boy by Jet

He answered the phone with "This is Inspector Queen's man Djuna talking, who is calling please?" Agonizing sergeant Velie on more than one occasion prompting his reply "You son of a gypsy policeman..."

He came to the Queens a beaten little creature of Romany origin with no surname, a swarthy skin an a fluid cunning. Valet, excellent cook, housekeeper and on occasion confidant... Black, curly haired and rather silent but interested in sports: "I wish it was baseball season. I want to see Babe Ruth smack'em'..". He played baseball, handball and basketball. He even gets picked as quarterback on the football team at the club. He also patronized the movies.

JJMcC once told us that Djuna was in perfect health and had recently undergone the stress of a cosmic love affair with a little witch of a country girl. 2

The cousins named Djuna after the avant-garde novelist Djuna Barnes. During the 1940s and '50s, he played a major part in nine children's mysteries by Ellery Queen, Jr.

Later Djuna is replaced by Annie

(

Ellery Queen,

Master detective

)

and Mrs. Fabrikant (

King is Dead, A Fine and Private Place

)

. She's sometimes referred to as "Fabby" 47 and her cooking seemed to be infamous ...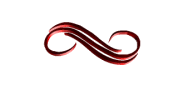 ergeant Thomas Velie made his entrance in the Queen-saga
with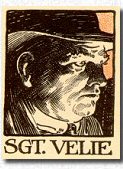 the words "What's up, Doyle?" in The Roman Hat Mystery where he is introduced to us as a tall man in plain clothes. He is addressed by Inspector Queen in a rather fatherly way as "Thomas". Whilst the faithful sergeant addresses Ellery as "maestro".
Velie aka "the tall one with the sledgehammer hands and the rumbling voice.." still has (largely through the Hutton TV-series) somewhat of a cult following.
According to one radio play "The Old Witch" (02-26-42 or 02-28-42 - episode 75) Velie lived in an apartment and had one daughter!

Above right: Sergeant Velie as depicted by Frank Godwin for a Redbook edition of The Chinese Murder Mystery.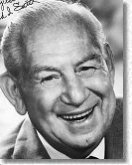 oward Smith 08/12/1893 - 01/10/1968
The first actor to portray the Sergeant in the hour long first radio series (1939). . ... (click on picture for more)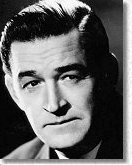 ed de Corsia 09/29/1905 - 04/11/1973
During October 1939, he replaced Howard Smith as Sergeant Velie in the Ellery Queen-series before breaking into movies in 1948. ... (click on picture for more)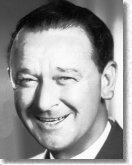 ames Burke 09/24/1886 - 05/23/1968
Mostly type casted as a cop, usually a none-too-bright one, most notably as Sgt. Velie in Columbia's Ellery Queen mysteries (1940s) ... (click on picture for more)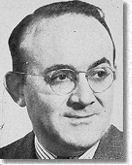 d Latimer

02/14/1897

- 1956



Played Sergeant Velie on radio in 1947

.

...

(click on picture for more)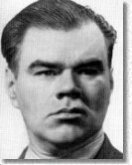 eorge Mathews

10/10/1911

-11/07/1984

George played Sergeant Velie for two episodes in 1947. He took over from Ed Latimer who after two weeks reclaimed the role.

...

(click on picture for more)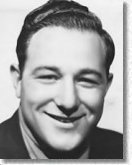 lan Reed

08/20/

190

7

-

06/14/

1977

The actor who will forever be the voice of "Fred Flinstone" took on the part of Velie on radio in 1947.

...

(click on picture for more)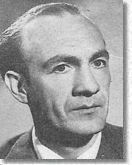 lliott Sullivan

07/04/1907 - 06/02/1974

When Norman and Irving Pincus first brought The Adventures of Ellery Queen (1950-1951) to the little screen on the old Dumont network, Elliott was cast as Sergeant Velie.

...

(click on picture for more)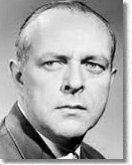 ill Zuckert

12/18/1915

-

01/23/1997



Played Velie in the easily forgettable murder mystery Ellery Queen, Don't Look Behind You

(197

1)

...

(click on picture for more)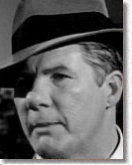 om Reese

08/08/1928

- 12/12/2017

Played in the 1975-76 Wayne-Hutton TV series Ellery Queen,

probably the finest portrayal of Sergeant Velie

.

...

(click on picture for more)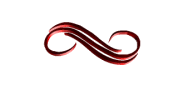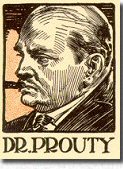 octor Samuel Prouty, assistant to the Chief Medical Examiner of New York County. Prouty resembles the popular conception of Mephistopheles smoked his dark, dangerous-looking cigars with furious puffs.1 The authority when it comes down to pinpointing the cause and time of death!

Right: Dr.Prouty as depicted by Frank Godwin for a "Redbook" edition of "The Chinese Murder Mystery".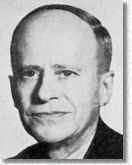 obert W. Strauss 3/1879 - 11/09/1940
Prouty in the first hour long radio series. The actors organized a pool, the winner being the one who unmasked the culprit Ted de Corsia and Robert were the most frequent winners. ... (click on picture for more)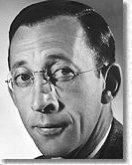 harles Lane 1/26/1905 - 07/09/2007
The three first Columbia movies (1940-1941) produced by Larry Darmour featured Doc Prouty played by Charles.

...

(click on picture for more)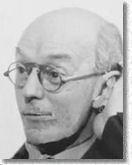 rthur B. Allen 4/8/1881 - 08/25/1947
The second part of the 1st radio series was also the last in which Doc Prouty appeared.

...

(click on picture for more)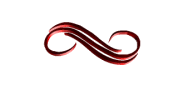 enry Sampson, District Attorney

Appeared early on in the first Queens. Used to address Richard Queen as "Q".1