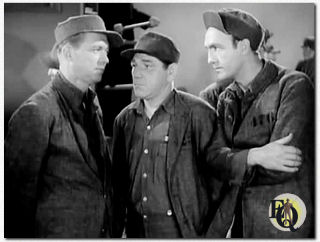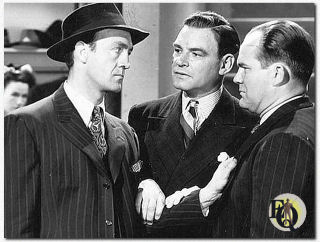 Above left: Millionaires in Prison (1940) Sullivan is on the right with Lee Tracy and Shemp Howard.
Above right: Lane Bradford, Lynton Brent, Charles King, Pierce Lyden, Elliott Sullivan (left) and Dick Wessel in A Gentle Gangster (1943)
Since 1949 television also provided a regular income. When Norman and Irving Pincus first brought The Adventures of Ellery Queen (1950-1951) to the little screen on the old Dumont network, Elliott was cast as Sergeant Velie.
Sullivan was a regular guest on The Philco Television Playhouse between 1951 and 1952. He also did some stints in Off-Broadway productions. He was a replacement for the role of Rabbi David/ Prosecuting Angel/ The Principal in The World of Sholom Aleichem which ran from May 1. 1953 until May 23. 1954 in The Barbizon-Plaza Theatre. (7)
His most prominent performance, lamentably, likely took place outside the entertainment business. In August 1955 he was called before Senator Joseph McCarthy's infamous House Un-American activities Committee on the basis of previous testimony by more cooperative witnesses (Jerome Robbins, Martin Berkeley, Lee J. Cobb, Nicholas Bela) who had testified that Sullivan had been present at various Communist party meetings.
Before HUAC he was accused of hiring Communist entertainers and of putting on a show ridiculing the FBI and the Bill of Rights at a Summer resort for children and adults. It was reported that audience members at the Wingdale Lodge, at Wingdale, N. Y. were "shocked" by the performance on July 4. Sullivan claimed that Bill of Rights show was merely a "satire" of conditions that exist today and had nothing to do with Communist philosophies.
Rep. Francis E. Walter (D-Pa) committee chairman, asked Sullivan whether he believed he got jobs "despite the fact that you are a Communist.''
"I think you loaded the question," Sullivan replied.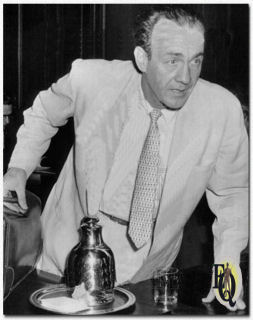 Asked point blank if he was a Communist, Sullivan said: "You have no right to ask me that question. I want this straight for the record I'm no conspirator and I have committed no crime" In refusing to answer, Sullivan invoked not the Fifth Amendment against self‐incrimination but the First Amendment guaranteeing freedoms of speech and association.
When the chairman suggested the possibility of a contempt citation did not seem to make much difference to Sullivan the actor flared: "Of course it makes a difference to me. Contempt—I have a wife and two children and I'm anxious to work. I resent that remark that it doesn't make difference to me—that nonsense. It makes a very serious difference in my entire life."
At the time Sullivan was employed as Entertainment Director at Wingdale Lodge, an all-year round interracial resort which had presented some of America's finest Black artists on its stage. In an open letter to The Jackson Advocate in late August 1955 Sullivan explained himself. "I am proud of my profession and the contribution it makes to the cultural life of America. Since I like to think of myself as a good American, I have always fought to enrich the culture of our country by fighting against the vicious discrimination which prevents Negro artists from enjoying equal job opportunities in radio, television, movies and the stage. ... I have been influential in engaging many Negro artists who are denied job opportunities in resorts else where. ... I have attempted to outline only some of the things I have done which in my own opinion, could easily have incurred the wrath of at least some southern members of the Committee. It is getting monotonous the way any honest person who takes a stand on any decent issue today is immediately branded and smeared and as a result deprived of his livelihood. I feel that I am one of those who is being lynched for his fight against jim-crow, and that it wouldn't hurt to let people know some of the facts."

Sullivan was charged in 1957 with contempt of Congress after his appearance and was branded an unfriendly witness. He was acquitted by Federal Judge Sidney Sugarman in 1961 in a one‐day nonjury trial because of a technicality—the prosecution's failure to include in the indictment the resolution ordering the committee hearings.

In 1959 he became a permanent member of the Phoenix Theatre Repertory Company.

In 1962, he moved to London, became a member of British Actors Equity and continued his career in British and European productions. When the BBC made a mini-series of Anne of Green Gables (1972) he was notable in the role of Matthew Hamilton. He also had the minor role of a gas‐station operator in the 1974 film version of The Great Gatsby.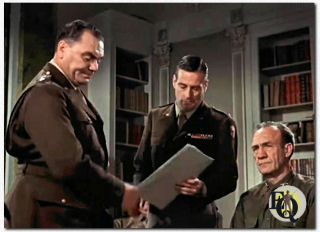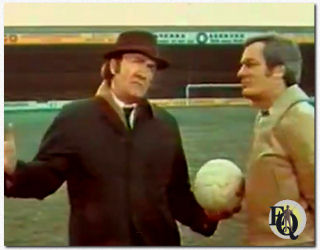 Above left: Sullivan appeared uncredited in a briefing in The Dirty Dozen (1967). (L to R) Lee Marvin, Ernest Borgnine, Robert Webber, Elliott Sullivan.
Above right: In the episode "Read and Destroy" Eliott Sullivan met with The Persuaders (1972), he is seen here with Tony Curtis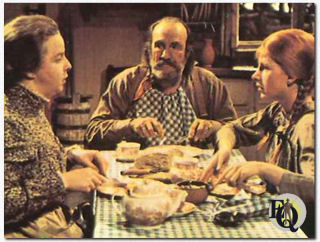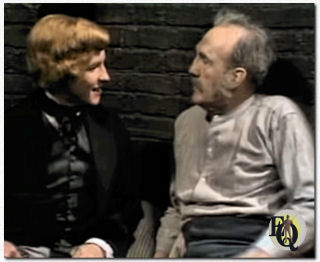 Above left: Barbara Hamilton, Elliott Sullivan and Kim Braden in Anne of Green Gables (1972)
Above right: In Edward the Seventh (1975) Charles Sturidge as young Edward talking to a prisoner, played by Elliott Sullivan.

On June 2. 1974 while on a visit from London, Elliott Sullivan 66, died from a heart attack in Los Angeles at the UCLA Medical Center. He was survived by his wife, Norma, a son, Marc of Los Angeles, a daughter, Abby and one granddaughter.
Almost 11 months later he was seen one last time on TV in the illustrious BBC mini-series Edward the Seventh where he played his final role as a prisoner at the beginning of the third episode which aired on April 15. 1975.
Thanks to Dale C. Andrews