he Adventures of Ellery Queen

Dumont, 14 Oct 1950-1951
ABC, 1951- Dec,1952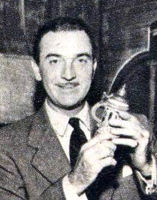 Producers: Norman and Irving Pincus
Directors: Donald Richardson, William Hart, Alex Cohen.
Scriptwriters: Helene Hanff, Reginald Denham,
Mary Orr, Eugene Burr, ...
Story editor: Jerry Sackheim
Composer "Ellery Queen Theme"(the same theme that was used on the last 2 radio series): Chester ("Chet") Kingsbury. Music Arranged by Ray Carter
Set designer: J.R. Lloyd
EQ: Richard Hart (below left), Lee Bowman (right)
Inspector Queen: Florenz Ames
Sergeant Velie: Elliott Sullivan
Police Sergeant: Charles F. McClelland

Being broadcast at the beginning of TV, the series were allegedly broadcast live. Although ABC made recordings which somehow seem to have survived. At first Richard Hart, big and strapping and sporting an incongruous Errol Flynn moustache, was the star in The Adventures of Ellery Queen also known as A Kaiser-Frazer Adventure in Mystery. This first series was aired live and was well done for a Dumont net program. Florenz Ames played his father,

Inspector Richard Queen. The show appeared on the Dumont Network beginning in 1950 and each episode took 25 minutes. After only four months, less than a third of the way through the season, in January of 1951, Hart died of a heart attack during a rehearsal and was replaced on 24 hours notice by Lee Bowman, older, suaver, and slimmer. Lee recalled "Hart died on a Tuesday and I did the show on Thursday. I had no idea of getting into a live series, but they offered it to me, and I stayed." The program won the TV Guide Award for best television mystery of 1950 and it lasted until 1952. They kept about five writers busy via a rotation routine, due to the shortage of good actors that quintet is often forced to rewrite a script so a character will fit one of the "dependable six." Scriptwriter Helene Hanff became what she described as "Ellery Queen's special write of arty murders", and wrote plots about a murder at an art gallery, one at the opera, two at the ballet and one at a Shakespeare festival. "We were just getting round to murder at a rare book shop when they took the show off the air."

... read more by clicking on the episode lists below.

List of Season 1 episodes
List of Season 2 episodes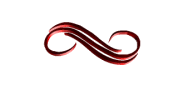 he Adventures of Ellery Queen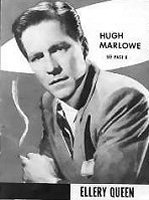 (Mystery Is My Business)
Syndicated (Norvin/Arrow), 1954-1956
for Television Programs of America, Inc. (TPA)
for First-Run Syndication
Directors: Charles F. Haas, Gerald Mayer, Ray Nazarro, Harold D. Schuster
Leon Fromkess (Executive Producer)
black & white, 30 min
Theme: Ray Carter (pseudonym for Maurice Krumbein)
Cast: Hugh Marlowe (Ellery), Florenz Ames (Inspector Queen), Charlotte Keane (Nikki Porter)


Above right: Detail from cover Television Week - February 18, 1956.

The portrayals were given a certain degree of authenticity since Ames was familiar with his role and both Charlotte Keane and Hugh Marlowe had played their role on radio. Furthermore both actors came physically close to the image of the characters described in the books. The production values of this syndicated version were nil and the storylines poor. 32 episodes were filmed. The title was changed to Mystery Is My Business when rerun in 1956. In 1954 actor John Ireland sued the Young and Rubicam Add agency for dropping him for the lead for this series. Ireland eventually received an out-of-court settlement. Supposedly this proofed that actors who were labeled political nonconformist were banned from work.
Viewers and critics weren't mild for this series. As one critic put it: "Apart from that occasional touch and the fact that two of the characters bear the same names, there is no significant resemblance between the original stories and the TV series. They might as well build a situation comedy around the character named Hamlet and sit back and wait for the Shakespeare fans to crowd around."
(Bob Blackburn - Ottowa Citizen, June 22. 1956)
... read more by clicking on the episode list below.

List of episodes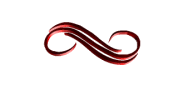 he Further Adventures of Ellery Queen (Ellery Queen)

NBC, 1958-1959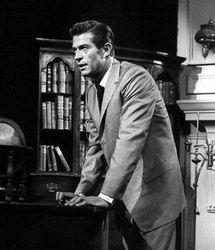 Executive producer: Albert McCleery
Producer: Alan Neuman (NY)
Producer in charge of operations: Darrell Ross
Producer in charge of literary properties: Ethel Frank
Writers: S. S. Schweitzer, Howard Rodman,
Harold Gast, Warner Law,
Robert E. Thompson, Don Ettlinger,
Michael Dyne, Sheldon Stark,
Nicholas E. Baehr, William Mourne
Directors: Walter Grauman, Alan Cooke,
Livia Granito, Alan Hanson.
Theme: Frederick 'Fred' Steiner
Music Director: Edward Truman ...
Cast:
EQ: George Nader (right), Lee Philips
Inspector Queen: Les Tremayne

During the first twenty weeks Ellery was enacted by the far too young and handsome looking George Nader. Nader won the role after a coast-to-coast talent search that included sidewalk surveys of average people to get their views on what the sophisticated detective should look like. Scripts were poor and the acting abominable. In this series the idea was to do actual Queen stories, and six of the first eight were adaptation of the novels. Other writers' mystery stories were dramatized by making Ellery the hero character which didn't help much... The show was telecast live from Hollywood, but when the series switched to production in New York, Lee Philips took over the EQ role and the Inspector was completely dropped. Philips played Ellery as a man of awareness and compassion, substantially closer to the original concepts. Using only original scripts the show was produced on videotape rather than live and the title was shortened to Ellery Queen.
... read more by clicking on the episode list below.

List of episodes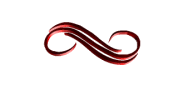 he Alfred Hitchcock Hour episode:
"Terror at Northfield"
Shamley Production with Revue Studios, Universal Studios 1963
Aired first time CBS Oct,11 1963 - 60 minutes
Script after EQ novelette: Leigh Brackett
Director: Harvey Hart
Producer: Charles Russell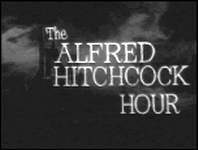 Cast:
Mr. Jones: William Newell
Sheriff Will Pearce: Dick York
Mayor Sanford Brown: Harry Harvey
Susan Marsh: Jacqueline Scott
John Cooley: R.G.Armstrong
Flora Sloan: Gertrude Flynn
Frenchy LaFont: Denis Patrick
Mrs.LaFont: Katherine Squire
Bib Hadley: Peter Whitney
Dr.Burton: Curt Conway

When his teenage son Tommy is found murdered in the town of Northfield, John Cooley sets out to avenge the boys death. John is a religious fanatic who believes he is on a mission from God. When he finds a piece of car headlight at the murder scene, he seeks out and kills the car's original owner Frency La Font and an elderly librarian who had some connection to the car. With all the murders, the residents of Northfield are understandably shaken. They demand that Sheriff Will Pearce solve the case. Unfortunately, Pearce's girlfriend Susan Marsh falls under Cooley's suspicions since she bought the car from La Font. His attempt to kill her, however, is foiled at the last second by the timely arrival of Sheriff Pearce.
EQ doesn't appear in this story, but it is a genuine Dannay and Lee article, adapted from a story first published in Argosy magazine "Terror Town" (from Argosy, 8/56; also called "The Motive") and reprinted in Tragedy of Errors.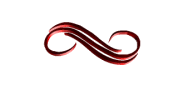 he Adventure of the Seven Black Cats
(Záhada sedmi černých koček) (Czechoslovakia)
TV film, 1966
Director: Jiří Bělka
Screenplay: J. Horak
Starring: Zdenek Stepanek (Richard Queen), Marie Drahokoupilová, Jiřina Steimarová, Josef Blaha, Martin Štěpánek.

Source short-story: "The Adventure of the Seven Black Cats"
60 min
A pet shop owner alerts Queen that seven cats and two sisters appear to be missing...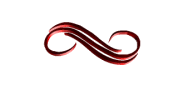 he Three Lame Men
(A három sánta rabló) (Hungary)
TV film, May 6. 1970
Starring: István Egri, István Sztankay. Margit Bara, Károly Mécs and László Inke

Source short-story: "The Three Lame Men"
According to the program guide at the time, this story by Ellery Queen was not previously been published in Hungarian. In the story, banker Sherman kills his lover and then arranges his own abduction...