In 1948, Derr played John in a touring production of John Loves Mary. He made his Broadway debut as Lt. Henderson in The Traitor, by Herman Wouk, receiving a Theatre World Award in 1948/49 for this performance.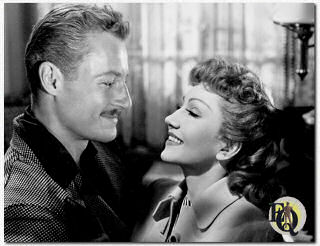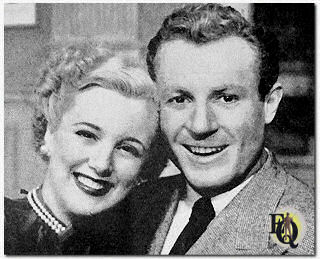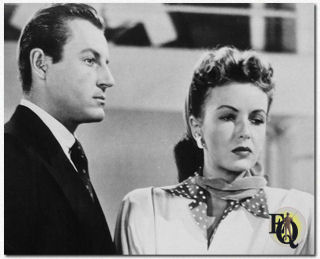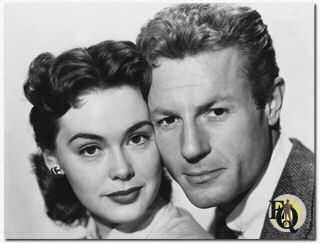 Above left: Husband and wife... Life is beautiful for Claudette Colbert and Richard Derr who have just tied the knot in Metro-Goldwyn-Mayer's The Secret Heart, the romantic suspense drama of a family which constantly fear the past.
Above right: Richard with Jan Sterling on the Playbill for John Loves Mary, The Harris Theatre, Chicago, August 1948.
Below left: Derr with Francis Gifford in 1948's Luxury Liner.
Below right: Richard and Barbara Rush in a promotional photo for When Worlds Collide (1951)



Derr alternated his time between movies and the stage in the late 40s and early 50s...and then starred in When Worlds Collide in 1951.
Richard Derr, staying at the Gorham Hotel in New York while he was appearing on stage on Broadway, was sent the script for When Worlds Collide, by his agent Maynard Morris. Derr was not a fan of science fiction, he equated it with "Flash Gordon, little green men from Mars, ray guns, and flying saucers." He liked the script and, in the end, practical considerations took over and he committed to the role. The pay was good, the shooting schedule was a short one (four weeks), and he could be back in New York by the third week in January. "He wouldn't miss anything really important". It was a good decision. When Worlds Collide made Richard Derr a star, albeit a shooting one - and soon he was starring in the play Dial M For Murder, (1952-54) which ran for a year and half.
In the 50s he had numerous TV-roles and once played Ellery Queen in the TV-episode "Confidential Agent" (8-27-52) of The Adventures of Ellery Queen as replacement for the lead, Lee Bowman who was on vacation...
In 1958 another TV pilot was filmed for The Shadow. Several episodes were filmed but again the show didn't go to series. Republic, known for squeezing every last penny out of their productions, released this to movie theaters as a 60-minute feature titled Invisible Avenger, and again in 1962 re-titled Bourbon Street Shadows. This one had higher production values, and wasn't bound to a stage set. It opened with the voice of The Shadow much like the radio series. Instead of organ music, though, viewers hear a gong being struck repeatedly in the background. Lamont Cranston was played by Richard Derr, who was a strange choice to play Cranston, because of his light hair. In all other incarnations of The Shadow, Cranston was dark haired. (John Olsen)

Derr spent the next several decades working on stage and in television. As far as science fiction is concerned, he had cameo roles in Star Trek in two different episodes, "The Alternative Factor," (1967) as Commodore Barstow and "The Mark of Gideon," (1969) as Admiral Fitzgerald.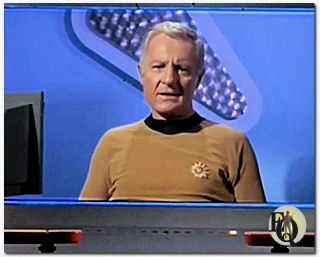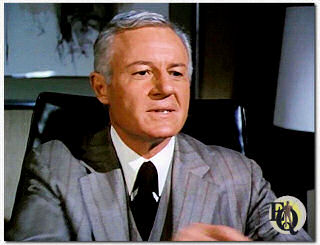 Above left: As Admiral Fitzgerald "on screen" in Star Trek's "The Mark of Gideon".
Above right: On February 20. 1974 in the Cannon episode "The Cure that Kills" Richard Derr played an attorney.

Derr has also appeared on such television series as Perry Mason (one episode with Leslie Parrish, another with Garry Walberg), The Outer Limits, Mannix (including an episode with Jill Ireland and Sabrina Scharf), Starsky and Hutch (starring David Soul), Project U.F.O. (in an episode with Malachi Throne), Taxi (starring Christopher Lloyd), Dallas (with Joanna Cassidy, Susan Howard, Leigh J. McCloskey, William Smithers and Morgan Woodward), and several episodes of Barnaby Jones (starring Lee Meriwether and Vince Howard and also guest-starring the likes of Whit Bissell, Joanne Linville, and Phillip Pine).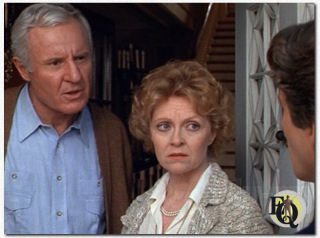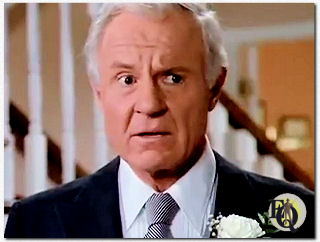 Above left: Richard Derr opposite Richard Gere in American Gigolo (1980).
Above right: Derr's last television role was a guest shot in the TV series Automan (1983)

In 1983, however, Derr retired and made a new career in the real estate business, in the lucrative Beverly Hills market, although he occasionally accepted a TV role. He held a real estate broker's license, was an associate of the Beverly Hills Realty Company and a member of the Beverly Hills Realty Board.

His last television role was a guest shot in the TV series Automan (1983) (which starred Robert Lansing, as well as Desi Arnaz Jr. and Chuck Wagner.)

Derr succumbed, just as his mother had done, to pancreatic cancer on May 8, 1992, at the age of 74.