"Rogers of the Gazette" (CBS-Radio, 1953-54) of which Dobkin was a cast member starred Will Rogers, Jr. as "Will Rogers", editor of a small-town Georgia newspaper. Though the series was never actually accused of having based his character on Rogers' late, brilliant stage star/screen star/comic/philosopher/cowboy/roper/author/columnist who "never met a man he didn't like" father there was a marked resemblance between the two. Dobkin was also part of "Nightbeat" (NBC-Radio, 1950-52) which starred Frank Lovejoy in a crime drama that leaned heavily on human interest namely being about a reporter who cared about people who were down and out through no fault of their own, so he tried to help them as best he could. It was a superb series with an equally superb supporting cast consisting of the best names in the radio acting business such as Ted de Corsia (Velie!), Lurene Tuttle, Howard McNear and Lovejoy's own real-life wife Joan Banks among the ones contributing their talents to the show. Dobkin also was in the supporting cast of the detective series "Yours Truly, Johnny Dollar" (CBS-Radio, 1950-62) in the role of "Pat McCracken" the man who gives Johnny his assignments.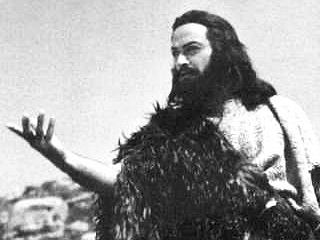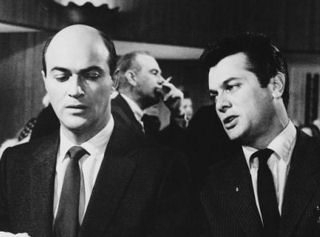 In the 1957-1958 television season, he played a director on the CBS sitcom, "Mr. Adams and Eve", starring Howard Duff and Ida Lupino as fictitious married actors residing in Beverly Hills, California. In 1960, he appeared as Kurt Reynolds in "So Dim the Light" of the CBS anthology series, The DuPont Show with June Allyson.
Dobkin played in the vastly under-rated "Frontier Gentleman" (CBS, 2/2-11/16/58) "... an Englishman's account of life and death in"... the early days of... "the American West.... " John Dehner starred in a well-written and -acted series that, unfortunately, went on the air during the declining days of radio and the ascension of television.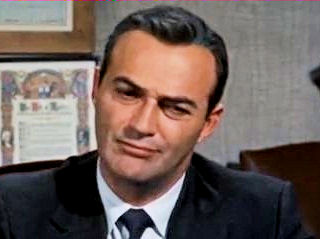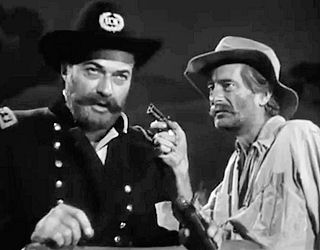 In the 1960's Dobkin turned his attention to writing and directing with an occasional movie thrown in. Since he did not have typical movie star "looks" (being quite bald and not overly muscle-bound) in films he was mostly cast as a villain. Though in the now-classic sci-fi thriller "The Day the Earth Stood Still" (1951) he played a psychiatrist trying to figure out the whys and wherefores of an alien visitor from outer space called "Klaatu". He appeared in George C. Scott's tour de force "Patton" and in another film, he, himself, portrayed the good General. He had a supporting role in "Julius Caesar" and appeared in Cecil B. De Mille's epic "The Ten Commandments" that starred Charlton Heston as Moses. His first major screen credit was for a role in "Never Fear" in 1950. He is remembered for his (uncredited) role of the kindly and soft-spoken Rabbi in the original and touching "Angels in the Outfield" (1951) Bing Crosby had an uncredited cameo in the film as did baseball greats Ty Cobb and Joe DiMaggio.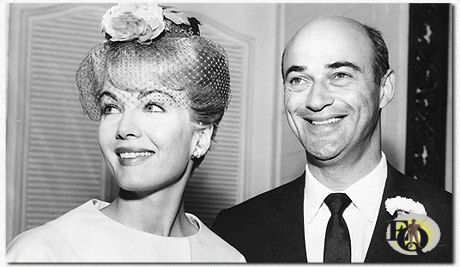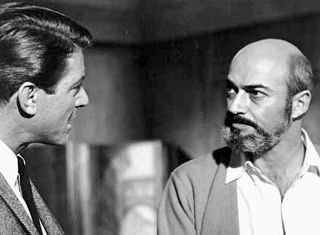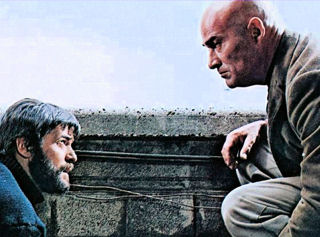 On television Larry Dobkin was in many series mostly in supporting roles. But a major one was that of mass murderer Gregory Praxas in a 1972 pilot film for "Streets of San Francisco". Dobkin appeared in several "I Love Lucy" shows. He was real-life murderer "Dutch" Schultz on "The Untouchables". He was in the heart-warming and bucolic "The Waltons", "The Adventures of Superman", "L.A. Law", "CBS Playhouse" (and received an Emmy nomination for supporting role in their 1967 production of "Do Not Go Gently Into That Good Night"), "The Rifleman", "Ford Theater" and numerous others, including "77 Sunset Strip". Several of the "Strip's" episodes were directed by him.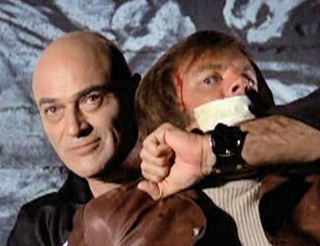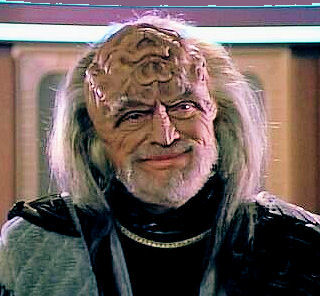 Dobkin wrote for "Charlie's Angels", "Tarzan", "The Life and Time of Grizzly Adams", a highly-successful TV series "The Rifleman" and others. He and another actor, Andrew Robinson, have the distinction of being the only ones to have both acted in and directed episodes of "Star Trek". Dobkin also performed as Klingon Ambassador Kell in "Star Trek".
As to his TV directing duties, to name a few: the aforementioned "Star Trek" (TOS: Charlie X) , 17 of "The Waltons", 10 of "77 Sunset Strip", "Freebie and the Bean", "Dynasty", "Barnaby Jones", "The Munsters", "The Big Valley", "You Are There", "Cannon", "Fantasy Island" (da plane! da plane!!!). "The Mod Squad"... 137 episodes of that fine series "The Naked City" and many, many more.
As voice actor Dobkin contributed to the video game Tom Clancy's Rainbow Six: Rogue Spear (1999).

Larry died of heart failure in October, 2002, in Los Angeles. He was cremated and his ashes scattered at sea.
"The few of us who are left,..." Dobkin said of his radio days not long before he died, "...keep telling each other that we never had it so good."