few scattered attempts to film Queen stories in the 1930s with Donald Cook and Eddie Quillan never aroused much interest. Then in 1940, Columbia began a series starring Ralph Bellamy as Ellery Queen, Charley Grapewin as his Inspector father, Margaret Lindsay as his Girl Friday Nikki, and James Burke as Inspector Queen's dim-witted aide. The very first entry,
'Ellery Queen, Master Detective'
, belied its title by making Bellamy an incredible "comic" bumbler, an inexplicable characterization that lasted through all of Bellamy's films in the series.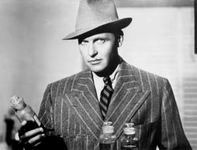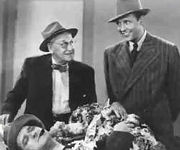 Heavy doses of comedy relief in entries like 'Ellery Queen and the Murder Ring' were not offset by solid mystery angles, and the films, though only one hour long, moved like molasses. A switch in casting making William Gargan the lead character in 1942 did not help matters, with the actual suspects becoming more obvious than ever. Gargan's three efforts as Queen were undistinguished, and his last episode, 'Enemy agents meets Ellery Queen', was also the last in the short-lived series. Consistent top-quality casting with character actors like Eduardo Ciannelli, Blanche Yurka, George Zucco, Leon Ames, and former director Fred Niblo could do nothing to offset the lifeless scripts and turgid direction. None of the films in the series is really worthwhile, a distinct disappointment to the mystery fans who came to regard the Ellery Queen stories as top-grade in the mystery genre.


ilmography
The Spanish Cape Mystery (1935)
The Mandarin Mystery (1937)
The Crime Nobody Saw (1937)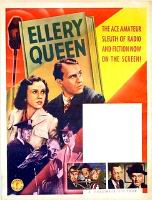 Ellery Queen, Master Detective (1940)
Ellery Queen's Penthouse Mystery (1941)
Ellery Queen and the Perfect Crime (1941)
Ellery Queen and the Murder Ring (1941)
Shadow of the Thin Man (1941)
A Close Call for Ellery Queen (1942)
A Desperate Chance for Ellery Queen (1942)
Enemy Agents meet Ellery Queen (1942)
A Study in Terror (1965)
Ten Days Wonder (1972)
The Three Undelivered Letters (1979)