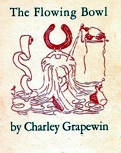 So that meant back to work...and Charley tried his luck in writing (he even dabbled in composing music). Then he moved over into the world of motion pictures when in 1929, together with his wife Anna Chance, he appeared in 3 shorts by Christie Comedies films: "Jed's Vacation", "That Red-Headed Hussy", "Ladies Choice," and 1 short by Universal "House Cleaning". He subsequently wrote four books that proved successful enough to earn him some income. e.g. in 1933 he wrote a humorous book entitled 'The Flowing Bowl', it had a colorful drawing of a toilet-paper-stuffed commode on the cover, was only 17 pages long, concerned itself with a fanciful discussion among various bottles of bootleg booze, cocktails shakers, and other liquor-related paraphernalia. The language is decidedly un-political correct by today's standards, with very salty, countrified dialogue. Another example being the privately published 'The Town Pump, An American Comedy'(1933) in collaboration with Anthony Hillyer.
Luckily the arrival of sound in movies meant that actors who could read lines well, were in great demand. Since he had retired to California, Grapewin decided to give Hollywood a try.
As the Thirties progressed, Grapewin could be seen in such memorable films as American Madness (1932), Judge Priest (1934), Alice Adams (1935), The Petrified Forest (1936) and Captains Courageous (1937).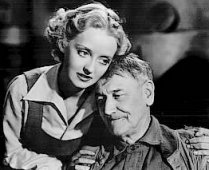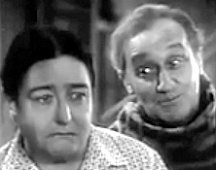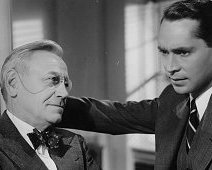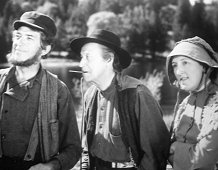 At the time the Wizard of Oz (1939) was made only The Good Earth (1937) and Ben Hur (1925) cost the movie studio more dollars to produce. M-G-M's The Good Earth was a story written by the West Virginia author Pearl S. Buck and the book won a Nobel Prize in literature and also the prestigious Pulitzer Prize in literature.
With many of the prestigious roles played by Charley Grapewin we who love Oz will still best remember the lovable Uncle Henry as a part of the total charm of the classic movie, The Wizard of Oz (1939).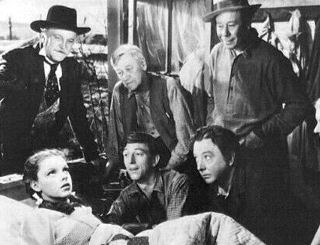 Between 1940 and 1942 he played Inspector Queen in the unsuccessful series of seven movies based on the Ellery Queen character.
Frequently described as grizzled, cantankerous, wheezy, grumpy and a codger in his grandfatherly roles. Success in films came late in his career (he was 60ish). As we remember him best he was of medium height, stocky build with a mop of white hair, square jawed with squinty eyes. He had a slightly raspy voice and a western drawl which served him well in these roles.
One of the next films in which Grapewin played a leading role, as Grandpa Joad, another Pulitzer Prize winning book of John Steinbeck's, The Grapes of Wrath (1940). He also played Jeeter Lester in the Erskine Caldwell's Tobacco Road (1941).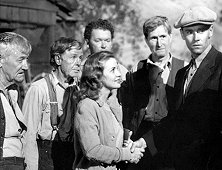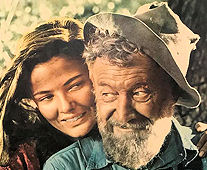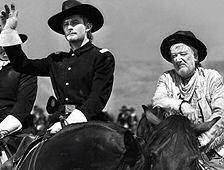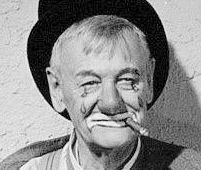 He and his wife, Anna, celebrated their forty-fifth wedding anniversary by being married all over again, with all the trimmings. (May 1941)
In September 1943 Anna passed away. Two years later on Jan 10, 1945 Charley remarried Loretta McGowan, Chicago social figure. This marriage would end in divorce on Aug 26, 1950.
During his life span, with everything else he did, he is credited with having made over 100 films. He last role was as Grandpa Reed in the 1951 When I Grow Up where he crossed paths with Harry Morgan (who later would also play Inspector Queen).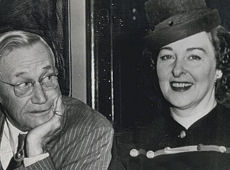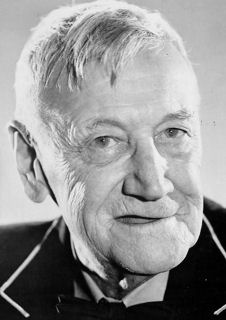 He died on February 2, 1956 in Corona, California of natural causes at age 86. Upon the filing of his will it was disclosed that his long time housekeeper was the beneficiary of his Estate. The city where he died named Grapewin Street in his honor.