lorenz Ames (Jan 6. 1883 - Mar 6. 1961)
Marriages:
(1) Mary F Irons (Marie Hampton? )(Nov 26, 1908 - ?, divorced)
(2) Adelaide L. Ring aka Alice Winthrop (1919 - Oct 13, 1923, her death)
(3) Helen Jost(o) (Dec 31, 1923 - Feb 10, 1930, divorced)
(4) Alice O'Donnell (Jul 3, 1930 - ?)

Born as Florence Sebastian Kolb in Rochester, New York in 1884.

According to an article in The New York Sun from 1925 Ames was born in Germany, and his doting parents, apropos of nothing in particular, named him "Florence." Not Florenz, mind you, but Florence.

Unfortunately for the future actor little boys and little girls in Germany were at that time were similarly attired, and both wore long curls. Therefore as a boy Ames was frequently mistaken for a girl, and in school was seated with the girls. He objected about this to his teacher, who promptly sent him home to his parents with B sharp note, reprimanding them for raising a daughter who wanted to sit on the boys' side of the room. It was not until his parents visited the school and explained the situation to the teacher that the latter finally accepted the fact that Ames was really a boy.

The other boys of the school of course found this to be a source of intense delight and proceeded to make life miserable for this boy with a girl's name. It was likely Ames' unquestionably masculine talent as a pugilist that finally put an end to his torment.

The climax to all of this occurred at graduation day, when the principal of the school, who did not know the pupils individually, read the name "Florence, Ames'' on the diploma, and called out for "Miss Ames" to step forward.

"That settles it," said the boy's father, "We'll change 'Florence' to Florenza!'" And they did.

Ames' first stage appearance occurred in Rochester in 1913 in the chorus of The Good Old Summer Time. His first prominent role was when he opened at the Cohan and Harris Theater, Broadway on June 7, 1917 in Hitchy-Koo.
Florenz Ames actually started his acting career very late. With the support of his older brother Winthrop Ames, the largest theater producer and music hall in New York at the time, he began his theatrical career as a singer and dancer in vaudeville, often performing small scenes with his wife Adelaide "Alice" Winthrop. Starting out as 'Kolb and Harland' they eventually changed their act to 'Florenz Ames and Adelaide Winthrop' in 1916. Under those names they had a thumbnail revue called 'One Minute, Please' (1918) and appeared in a magazine titled Alice in Blunderland with Winthrop in the title role and Ames playing other roles.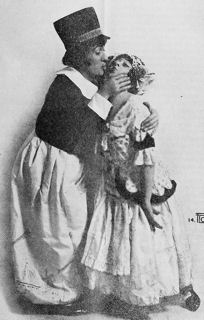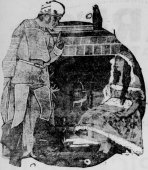 After his wife died Ames reappeared on Broadway in Lady Butterfly (1923).
For the next thirty years of his career he was a singer and character actor in Broadway musicals. The role with which he was most associated during the thirties was that of the French Ambassador in Of Thee I Sing which opened at the Music Box Theater in December 1931. He toured in the part and played it again at the Imperial in 1933.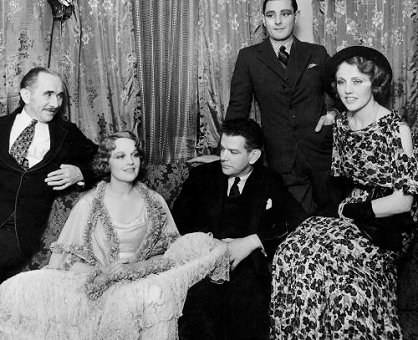 During 1934 and 1935 he toured Australia. In 1942 he joined the Boston Comic Opera Company and appeared with the company in a number of Gilbert and Sullivan operas both on Broadway and on tour.