Sydney Goffe Smith was born in Bellwood, Nebraska, on November 25, 1909 to Sydney Henry Smith, a doctor born in England and Ethel Goffe Lemen from Salem, Illinois.
He attended the University of Iowa, Iowa City, and San Fernando Valley State College, Northridge, California.
As early as 1925 he tried his luck in theatre only playing little roles (secretary, page,...).
In 1934, Sydney Smith married Ester Ott Smith (aka Esther Abbye Ott) in Manhattan NYC. Ester was the singing lead in the Rhythm Girls trio with the Paul Whiteman orchestra (who had her performing with the top actors and singers of the day, including Cary Grant and Bing Crosby). Living in Connecticut, the couple had two children.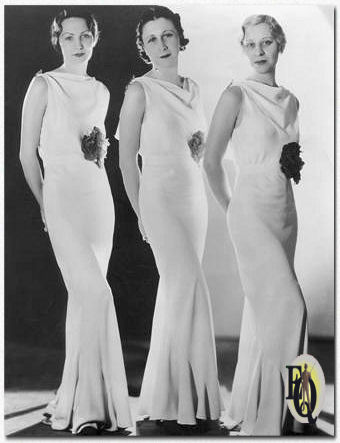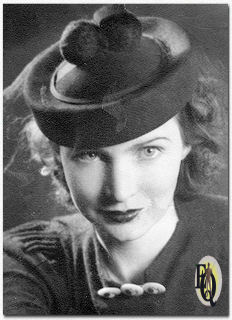 Above left: The Rhythm Girls with (L to R) Ester Ott, Florence Creagh & Gertrude Bates. Above right: Ester Ott Smith.


Sydney decided to try his luck at acting, first in radio with roles in Dot and Will (1935-37), Your Unseen Friend (1936-37), and Grand Central Station.
On September 26. 1936 Horse Eats Hat?, a farce adapted by Orson Welles and Edwin Denby from the French, opened at Maxine Elliott's Theatre. The cast included Orson Welles, Joseph Colton, Arlene Francis, Sydney Smith, Virginia Welles, Sarah Burton and Paul Lawrence.


Below right: Sydney Smith's sister Margarette was undecided when it came to a choosing a stage name. Glancing through the Chicago telephone directory, she found only one "Shanna" listed. Also there was only one "Sorrell." She decided to toss a coin. If it came up heads, she would be Margarette Sorrell, tails she would be Margarette Shanna. She tossed. Shanna was triumphant.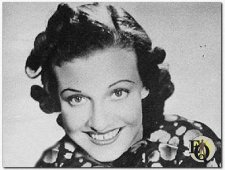 His sister Margarette graduated from the University of Iowa in 1935, where she already performed in the theatre. As graduation gift, her brother Sydney gave her a free trip to visit him in New York. He also spent long hours of painstaking personal coaching in voice training and microphone technique. In less than six months, she was playing parts in Columbia's School of the Air. She got parts as Mary Krueger in Girl Alone, as Beulah Sherman in Dan Harding's Wife, and in 1937 "Arnold Grimm's Daughter", (part of The Gold Medal Hour) had "Margarette Shanna" in the title role of Constance Grimm. On Nov 5. 1937 she married Elliott Woodruff, a investment broker from Chicago. After raising her family she returned to the study and performance of the piano.

Sydney himself got a part in Light of The World (1938) (also part of The Gold Medal Hour) as Hezekiah, young Prince of Judah, who fell in love with the beautiful weaver's daughter, Hephzibah played by Claire Niesen.

He played a fiery Laertes in William Shakespeare's play, Hamlet, at the Hanna Theatre in Cleveland, Ohio with Maurice Evans (Hamlet); Carmen Mathews (Ophelia); Mady Christians (Gertrude); Henry Edwards (King)... (October 23, 1939)
Only one of many Shakespeare plays he performed on Broadway before he landed roles in several of Orson Welles' Shakespeare adaptations for CBS in the mid to late thirties.

Sydney Smith, lead on Light of the World, volunteered as an auxiliary fireman. Coming into the firehouse he was startled by the lines, "Down, down I come. Like glistering phaeton, wanting the manage of unruly jades," coming from the lips of a fireman sliding down the firehouse pole. As those were the lines from Richard II, in which Smith played Mowbray, he was naturally bewildered. The grinning fireman explained that the company to which Smith was assigned was the company stations at the St. James Theater to check on fire violations. All the fireman knew practically all the lines, not only of Richard II but also of Hamlet and Henry IV. Syd felt quite at home. (Jan 31. 1942)
After roles in So This Is Radio (1939), Keeping Up With Rosemary (1942) his first real success came as Abie Levy on Abie Irish Rose (1942-44).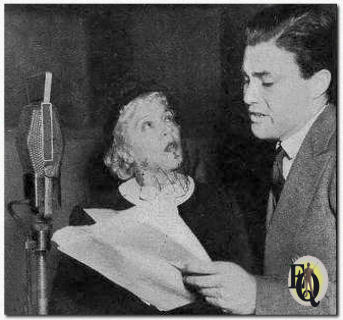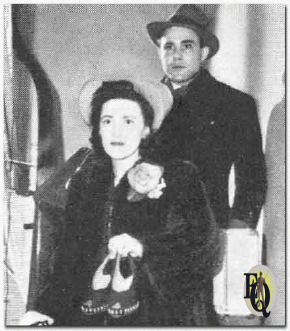 Above left: Mae Murray with Sydney Smith at a Your Unseen Friend airing (1937)
Above right: ABIE (Sydney Smith) and his Irish Rose (Betty Winkler) start the new NBC-Saturday serialization of the classic Abie's Irish Rose with an old-fashioned elopement.


The Broadway production of the Florence Ryerson and Colin Clements play Harriet played Henry Miller's Theatre in New York City. Opening on March 3rd 1943 it ran for 377 performances. Portraying Harriet Beecher Stowe, the author of thirty-two books including the classic, Uncle Tom's Cabin, this play starred Helen Hayes and also featured Sydney Smith as Henry Ward Beecher.
In this biographical comedy Mr. Smith approached the character of Brooklyn's pulpit-orator with tact and understanding.
When asked if Sydney cared for the character he played he answered: "Well, from what I've learned about him, let's say we wouldn't have seen things eye to eye. I'll probably have irate Beecherites in my hair for this, but I just can't believe the man was sincere. ...To play a phony you must believe in yourself as a phony, or otherwise you are phony on the stage. ..."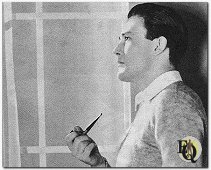 Above left: Portraying Harriet Beecher Stowe, Harriet starred Helen Hayes and also featured Sydney Smith. (1943) (Sydney is wearing a wig)
Above right: Sydney Smith in another Ellery Queen publicity shot.

Sydney's big break in Radio came when he was selected to play the famous mystery writer in The Adventures of Ellery Queen during the 1943 season.
He was the seventh to voice Ellery Queen on CBS, a role he kept for almost four years. Interestingly, the actors in the title role of the series seemed to get less press than the supporting cast, Santos Ortega as Detective Sgt Richard Queen and Marian Shockley as Ellery's assistant Nikki Porter. This was partly to help maintain the illusion that the "real" Ellery Queen was on the air. So in order to uphold this gimmick NBC kept his identity a secret.
Just like Hugh Marlowe did before him Smith convinced himself he actually was Ellery Queen. August 18, 1944 Sydney Smith appeared as "Ellery Queen" on Bill Stern's Sports Newsreel. (The previous day Bill had been an armchair detective).