Born Marion Metier Shockley in Kansas City, Missouri to Percy Ambrose Shockley, a lawyer, and Lottie Laura Metier. As graduate of Northeast High School she started majoring in history at the University of Missouri where she was a proud possessor of a Kappa Alpha Theta pin. A friend of the family told her she could make more money on the stage. Marion left the University of Missouri to join a stock company in Denver. She took to theatre and was one of the chief attractions of the International Players at the Vancouver theatre. She was offered an audition whilst on a vacation to Los Angeles and her acting career began. She claimed to be the only girl in Hollywood's history who walked into a movie studio with a pass on a sight-seeing tour and come out with a signed contract.



Above left: 1930 Add for Vanity comedies. "Watch 'em step! How those boys and girls can make whoopee! A Freshman-Sophomore battle isn't in it for action by comparison with these comedies of youth. With Ray Cooke and Marian Shockley supported by a big cast you'll find plenty to bring the laughs in The Freshman's Goat. Above right: A comedy short Twisted Tails for Culver Pictures, Marion Shockley and famous 'drunk' Arthur Housman.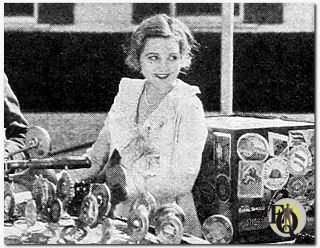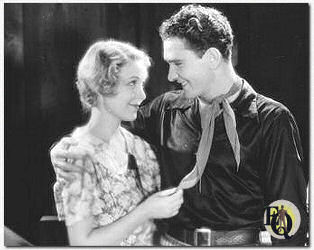 Above left: Gyula Bartha and Zoltan Sulkowsja, who left Budapest two years ago to see the world from a motorcycle, as they paused in their travels at the RKO-Pathé studio, where Marion Shockley, comedienne, thus added charm to their stay. (Book Readers Image, May 30, 1931). Above right: Bob Steele and Marian Shockley in "Near the Trail's End" (1931)

From 1930 until 1934 she played in some 19 B-movies. She appeared with Alice White in Sweethearts On Parade (1930) for Columbia and also in a number of Vanity two-reelers for Educational which included her screen debut The Freshman's Goat (1930). She co-starred as Tim McCoy's leading lady in the serial Heroes of the Flames and Bob Steele's in Near the Trail's End (1931), directed by Wallace Fox. This was the last of eight Westerns Steele did for low-budget company Tiffany and the only feature film to co-star Marion Shockley. The shorts were a series of Torchy movies... with titles such as Torchy's Two Toots (1932) with Ray Cooke. She is more known for her work in comedy shorts and radio. Offered an acting job with a Denver stock company, she performed in plays as Believe me, Mr. Xantippe (March 1934) and Three Cornered Moon (1934) in which she played the role Claudette Colbert played in the movie.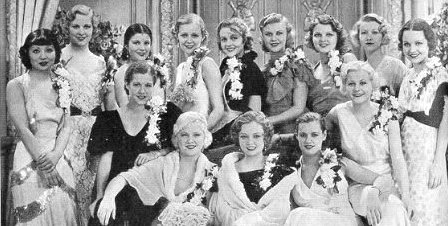 Above: Back, left to right: Toshia Mori, Boots Mallory, Ruth Hall, Gloria Stuart, Patricia Ellis, Ginger Rogers, Lillian Bond, Evalyn Knapp, Marion Shockley. Front left to right: Dorothy Wilson, Mary Carlisle, Lona Andre, Eleanor Holm, Dorothy Layton.

Shockley was the WAMPAS baby star in 1932. The WAMPAS Baby Stars was a promotional campaign sponsored by the Western Association of Motion Picture Advertisers in the United States, which honored thirteen young women each year who they believed to be on the threshold of movie stardom. They were selected from 1922 to 1934 and honored at a party called the WAMPAS Frolic. Those selected were given extensive media coverage. The awards were not given in 1931 and 1933 and ended after 1934 due to objections from the movie studios because of its independence.

Miss Shockley and Gordon Barry Thomson married on Feb 5, 1934 in Whatcom, WA, divorcing soon afterwards.