James Michael Burke was born on September 24, 1886 in Manhattan, New York City as eldest son to Thomas Burke and Rose Daw.

Tall Irish-American character actor started out in vaudeville and performed on stage in New York in 1912. It was upon advice of Max Winslow he formed a vaudeville act called "Burke & Harris" (1913). After performing there for 8 months they became known as the boys from Coney Island's "The College Inn", James and Ralph were described as two cabaret singers, who sang pop songs (ragtime!) with a couple of character numbers added. They looked well en also did well, there act was called Stories in Song. For a while they even performed as a trio "Harris, Burke and Harris" (1916).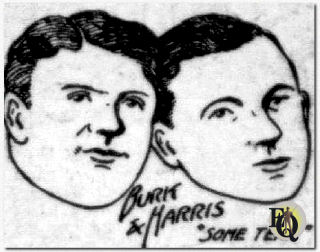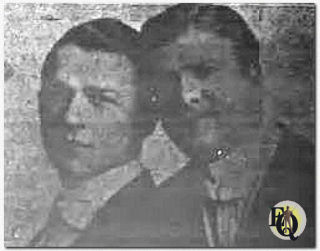 Above left: "Burke & Harris" in Some Team (1914).
Above right: (From L to R) "Burke and Harris" (1915).

Shortly after inlisting (Jun 1, 1917) Jimmie married Billy Bowen (an actress in the Garden cabaret, New York) on Jun 23, 1917.
In World War I, Burke held the rank of top Sergeant (American Expeditionary Forces) with the 12th New York Regiment aka "The Dirty Dozen" (company I, 52nd infantry). Jim served 18 months (1917-18) in France, fought at Saint-Mihiel and in the Argonne forest he was badly gassed and wounded by shrapnel. Fearing that he mightn't live "Jimmy" was picked up and carried away to hospital. He spent 10 months in a French Hospital and later Staten Island. By the end of 1919 he emerged limping and wabbling a bit, but ready to throw off his old khaki and get back behind the footlights. In the early months of 1920 Burke was back touring the Central West and South whilst performing in vaudeville.

Eleanor Marguerite Durkin, originally from Kansas, worked in vaudeville and was part of the Durkin Sisters a musical comedy act. She met James and together they performed in a vaudeville routine of songs and chatter called A Tete-a-Tete in Songs (1919-1929). In 1920 James was granted a divorce claiming Billie had deserted him and one year later he married Eleanor Durkin in Sainte-Anne-de-Beaupré, Quebec. They continued performing. Burke who handled most of the singing, had a unique delivery that made his numbers count for double value, while "Miss" Durkin, who also played the piano, was by no means in the background when it came to voice and personality. Their 20 minutes program evolved over time but sufficient descriptions remain. Burke gave an edition de luxe et de comedie of the "Home Again Blues". He then demonstrated how a possible proposal of marriage would take place in 1940. In that case the woman proposed to the man. One of the best bits was Burke's impression of Bert Williams singing You Cannot Make Your Shimmy Shake of Tea. The act closed with a comedy song, When Frances Dances with Me. Burke was praised for "his ability to handle his feet'. His forte was coon songs but he could also handle tough kid songs.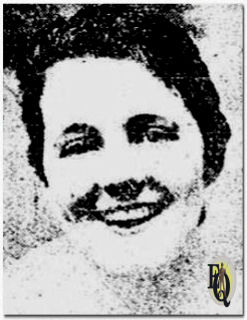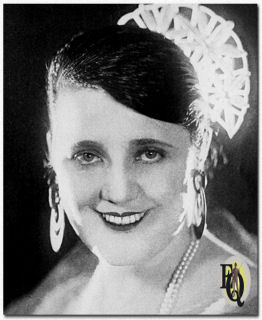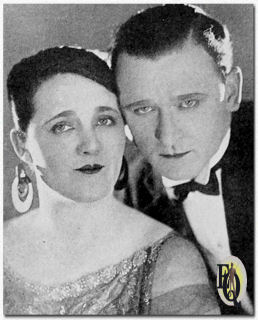 Above left: Miss Eleanor Durkin, who will sing and dance with James Burke, war veteran, at B.F. Keith's "Palace Theatre" (1921).
Above middle: Eleanor Durkin part of Harry Weber Attractions (1925).
Above right: Promo for Harry Weber Attractions: James Burke and Eleanor Durkin in "If I Could Only Think" by Ted Wilde (1928).

On March 31. 1927 it was reported that James and Eleanor, Keith and Orpheum circuit vaudeville stars had returned to their New Rochelle home after a tour of the west, including Hollywood, and that they may return to the film colony within a few months to take parts offered to them by a producer who saw them on the stage in Los Angeles.

August 1929 James Burke and Eleanor Durking performed their vaudeville act for Vitaphone films in A Tete-a-Tete in Songs (directed by Murray Roth). Shot in a drawing room they played among others "Sincerely Yours" (Pink-ard-Belledna-Casey); "I'm from the East Side and She's from Tenth Avenue" (Eagen); "The Greeks Have Taken Dear Old Dixieland". The film had to be re-shot.
He made his film debut in 1932 after much stage experience. He was immediately typecast as tough cops with Irish brogues and names like Muldoon, Mulligan, Kelly, Maloney or Burke (!). When not playing the obtuse flatfoot or bemused, sympathetic plod, he would show up in costume films in small roles as soldiers or guards. For years he was one of Hollywood's go-to guys for roles as urban street cops, which he delivered with a bemused lip and colorful brogue.
In Frank Capra's It Happened One Night (1934) he (again uncredited) played a detective opposite Clark Gable and Claudette Colbert. One of his best roles was as Charles Ruggles' rowdy rancher pal in Ruggles of Red Gap (1935).
In October 1935 Eleanor was recuperating at the Pasadena Hospital after a major operation only to return home by November just when Burke signed for Song and Dance Girl, in which he appeared with Ruth Donnelly.

In Flight Into Nowhere (1938) Burke was ideally cast as the flippant, bragging pilot Ike Matthews. In Beau Geste (1939) Burke had the important role of Sergeant Dufour, his brother Thomas Burke also appeared in the movie as an extra.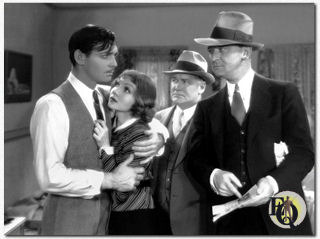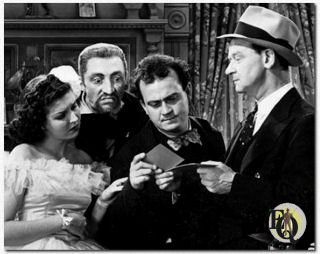 Above left: Clark Gable, Claudette Colbert, Joseph Crehan, James Burke and Arthur Hoyt It Happened One Night (1934) Directed by Frank Capra.
Above right: You Can't Take It with You (1938) had James Burke in the uncredited role of Chief Detective.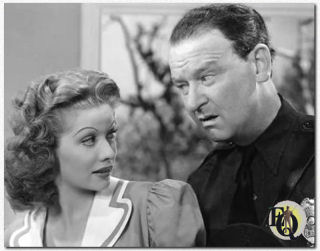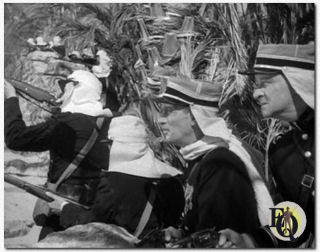 Above left: James Burke (Muldoon) with the very talented Lucille Ball in the comedy The Affairs of Annabel (1938).
Above right: In Beau Geste (1939) Major Henri de Beaujolais (James Stephenson) (middle) and his deputy Lieutenant Dufour (James Burke) have revolvers.

Burke was W.C. Fields' nemesis in several comedies, and in Columbia's "Ellery Queen" series of the early 1940s, he played Sgt. Velie, who wished that Detective Queen (Ralph Bellamy) would mind his own business.