ollowing a discussion in March 2002 in a readers forum regarding the novel And on the Eighth Day Dale Andrews tried his hand at writing a 'new' form of pastiche. It provides an epilogue to the existing story. Dale has been so kind allowing me to put it here. It comes, of course, with a spoiler warning so ... if you haven't read the original story look away now!
It eventually led to the writing of the pastiche "The Book Case" by Dale Andrews and Kurt Sercu (EQMM, May 2007) the story had an elderly Ellery Queen aiding Harry Burke to find the culprit. Ellery is called in since the victim is found amidst a collection of his Ellery Queen books...
Maxwell E. Siegel's "Once Upon a Crime" was written in 1951 but was publicized much later in 2007 (Old-time Detection Issue N°16 ) it had all Ellery Queen characters (including JJMcC) reappearing and it had Ellery deciding to have, next to his own name, three "non-existent names" on his plate glass of his office at 545 Fifth Avenue: Frederic Dannay, Manfred B. Lee and Barnaby Ross". Nikki reverted to being called Sheila Brent and Mrs. Ellery Queen appears to be Paula Paris! Lee wrote to Mr. Siegel that despite the story's merits: "... this is the one kind of story we simply may not consider. For the editor to glorify himself in his own publication is unthinkable, not to say poor business."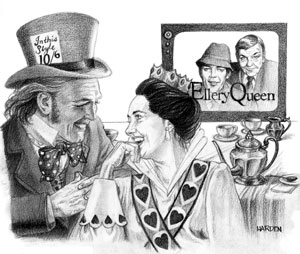 In the September/October 2009 edition of EQMM we find a prequel to "The Book Case" by Dale C. Andrews, entitled "The Mad Hatter's Riddle." Set in 1975, Ellery is called to Hollywood to serve as an advisor on the NBC Ellery Queen series for the filming of "The Mad Tea Party" episode, which fans will remember was the only episode in the series based on an authentic Ellery Queen story. Unfortunately (no surprise!) things go very wrong on the set ...
"And you, El, are also looking fit. Still writing those convoluted whodunits?
No. I gave up writing detective stories about four years ago. I still edit the magazine. I guess it's my vineyard."
Ellery Queen's Mystery Magazine also put up a teaser on this page...where the story was excerpted.


David Marcum had a JJMcC moment when he wrote the introduction to "The Papers of Sherlock Holmes" (2011) in it he describes how he found Watson's notebook containing original untold Sherlock Holmes cases in his aunt's house!
David told us he tried to write in Watson's traditional voice. Ellery is mentioned in a very small way at the end of the book, in one of those Untold Tales that Watson refers to but never actually writes. In this case, it is in reference to an investigation in which Ellery and the Inspector, along with several other of the Great Detectives, helped Holmes and Watson during a time they were in New York.

December

2013 welcomed another
Dale C. Andrews pastiche in EQMM called
"Literally Dead" and it involved

a return to
that New England town who's town square was in fact round
... There we find Ellery investigating the mysterious death of a well known author. Wrightsville, a locked room and a dying message! What more could we ask for! (To hear Dale Andrews reading his story "Literally Dead," click on the EQMM podcast icon ....)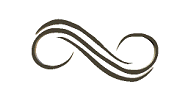 llery Queen is probably the only author who became the leading
character in a mystery pastiche. James Holding, who wrote the juveniles wrote a series of pastiches, estimable mysteries in their own right. In these series King Danforth and Martin Leroy creators of the detective "Leroy King" solve crimes on their own during a round-the-world-tour. The titles of these stories evocated the early Queen-work.
The Norwegian Apple Mystery, November, 1960
The African Fish Mystery, April 1961
The Italian Tile Mystery, September, 1961
The Hong Kong Jewel Mystery, November, 1963.
The Zanzibar Shirt Mystery, December, 1963.
The Tahitian Powder Box Mystery,October, 1964.
The Japanese Card Mystery, October, 1965.
The New Zealand Bird Mystery, January, 1967
The Philippine Key Mystery, February, 1968.
The Borneo Snapshot Mystery, January, 1972.
Martin and King find out stories which sound too great to be true and they start to come up with their own explanations. Great fun if you're familiar with Author, Author!
In 2018 Crippen & Landru provided a collection which included all ten stories in the series along with a brief biography of Holding and the most comprehensive bibliography of Holding's short story works.

The author-editor appeared even less disguised in two mysteries with a MWA background:
In the first Robert Arthur's "The 51st Sealed Room" (EQMM October 1951) begins at an MWA meeting in New York, with a number of inside-jokes and comments of special interest to mystery authors and goes on to murder. One of the authors he pays homage to is EQ. There is mention of EQMM's annual contest. Also, someone who has come up with an idea for locked room story says: "...when Carr and Queen and the others upstairs read it, they'll wonder why they didn't think of it themselves."

The appearance of Dannay as editor is more substantial in the next example. Brett Halliday is another mystery writer anxious to give the impression that MWA gatherings lead to murder. His 1954 novel She woke to Darkness begins at the annual MWA murder award dinner. Narrator Halliday gets into serious trouble after picking up a girl there and is forced to call upon Mike Shayne for help. During the dinner, Frederic Dannay asks Halliday to write another story for the EQMM contest. Manfred Lee is also mentioned; he was forced to stay home because of illness in the family. This actually also resembles the plot from a Columbo-episode "Murder by the Book" .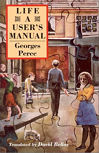 In Chapter 87 of his wonderful 1978 La Vie mode d'emploi (Life, a User's Manual, 1987) the modern French author Georges Perec imagines the career of an art critic named Charles-Albert Beyssandre forced by circumstances to write under various pen-names; among the eight which Perec cites are "Fred Dannay" and "M.B.Lee". (Maxwell Siegel "The French Author Connection" Old-Time Detection Dec 2009) In several of his other works Perec alludes, directly or indirectly, to Ellery Queen (Rémi Schulz)
The first half of Tetsuya Ayukawa's "The Autograph Card of Queen" (1986) is non-fiction. It's Ayukawa's account of meeting Dannay in 1977 in Japan. The second half is fiction. It involves a stolen autograph-card (with Dannay's autograph on it). (Masatoshi Saito)
In 2002 Taku Ashibe wrote Tragedy of Q aka The Adventure of The Two Man with Black Masks (Q no Higeki - Mata wa Futari no Kurofukumen no Boken , published in Mystery League, Tor Books). Professor Cotswinkel's dead body is found in his research room in the Detroit Public Library. The last person who spoke with the professor claims he said he had just met Ellery Queen. But which one? There are two "Queens" in town since both Lee and Dannay posing as Ellery Queen and Barnaby Ross are present to speak. In true style

Ellery Queen and Barnaby Ross, solve the crime live in front of their captivated public! (Ho-Ling Wong)
In Masatoshi Saito aka Steven Queen 's "Drury" (2012) one of the Queens cousins gets involved in a car accident and is found by Annie, who also happens to be Barnaby Ross's greatest fan (and she hates Ellery Queen). Having found the name card of Barnaby Ross among her patient's possessions (thus finding out that he is Ross), she tells 'Ross' that she is not happy with the conclusion of Drury Lane's Last Case and forces him to write a continuation that suits her taste. A really funny story, because it plays perfectly with the confusion that arose from

having the two cousins playing both Ellery Queen and Barnaby Ross. The moment Annie begins to think that her patient Ross is actually Queen is both terrifying and hilarious at the same time! The continued stories of Drury Lane are also good for a great laugh. "Drury" is also an effective Misery (Stephen King) parody and does contain heavy spoilers for Drury Lane's Last Case.(Ho-Ling Wong)