n 1944 Ellery Queen
edited The Mis-adventures of

Sherlock Holmes

an an-thology of Holmesian pastiches and


parodies.

He used this form of flattery

to pay

tribute

to the most famous character in mystery fiction. It is but fitting to consider those same sort of tributes that have been made to Ellery Queen. The first attempt at this was apparently made by Queen himself. In The Devil to Pay he masquerades as Hilary "Scoop" King, newspaper reporter. That same year

(1938)

Queen, the editor also provided an anthology Challenge to the Reader in which the identities of 24 famous sleuths are disguised in the stories in which they appeared. "The Adventure of the Hanging Acrobat" was refurnished with Hilary King, detective. However we have to agree that simply replacing a name of the main character in a story will simply not suffice to warrant the etiquette of a real pastiche.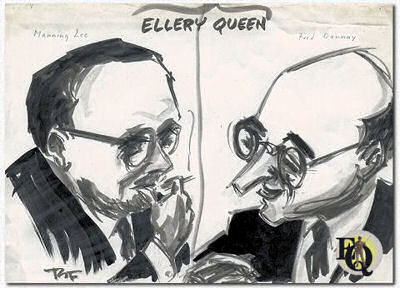 Above: Thor Fredric (Tor Fredriksson, 1913-1961) did cartoons for the Swedish language press in Finland during the 1930s and through WWII. Some samples of it were rediscovered in a book about WWII cartoons in 2014. Picture Courtesy Jyrki Vainio



Ellery Queen
once described the difference between pastiche and parody in various ways:

"A pastiche is a serious and sincere imitation in the exact manner of the original author. But writers of parodies, which are humorous or satirical take-offs, have no such reverent scruples. They usually strive for the weirdest possible distortions, and many ingenious travesties have been conceived."

"A parody is a burlesque imitating some serious work; a pastiche is usually a serious imitation in the exact manner of the original author. Only the illustrious call forth such passionate homage. ... The pastiche, whose intent is serious, and the fashioning of which requires immense knowledge, discrimination, and courage, is necessarily a rare literary form."

(101 years of entertainment - 1946)
In listing these stories (pastiches, spoofs, tributes,...)
we do have to bear in mind that our subject is not only a detective (1)
but also writer (2) and
editor of a magazine (3). Let's start with the detective...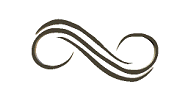 n "The Final Problem" (1946) by Bliss Austin, a Baker Street Irregular, one of its central characters is Christopher Morley. This tale uses

Sherlock Holmes material to spoof EQMM's first Detective Short-Story Contest. The judges in that real life 1946 contest were Morley, Howard Haycraft and Ellery Queen, and Austin uses them as the detective protagonists of his story. Even Richard is included! The tale is a delightful little detective story, with a good deal of tongue in cheek humor, and a nice spoof of both Holmes and the Ellery Queen short stories. (Mike Grost)



EQMM republished a story in February 1947 by Maurice Richardson called "The Last Detective Story in the World". This story tells of the last battle between Holmes and Professor Moriarty who have enlisted the great detectives and criminals in fiction on their respective sides. Ellery Queen appears on Holmes' team, just long enough to be snapped at by Nero Wolfe's man-eating orchid.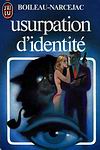 I

n 1945 Thomas Narcejac wrote

"Le mystère des ballons rouges : à la manière d'Ellery Queen" it was first published in Nouvelles confidences dans ma nuit (1947). Later it found it's way into a collection of pastiches of the great detectives called Usurpation d'identité published in France in 1959 (1983, 2001). In total it contained some 18 stories. Since March 2018 it's available in English as "The Mystery of the Red Balloons" in the anthology The Misadventures of Ellery Queen.



Another Holmesian pastiche brought to us by Viola Brothers Shore (EQMM, November 1948) was called "A Case of Facsimile" It involved the solving of a crime by Shirley Holmes at the Edgar Allan Poe School with the aid of Samantha Spade, Regina Fortune, Nerissa Wolfe and Elsie Queen!



During the transitional period in the late 40s - early 50s very few pastiches were published about anyone other than Holmes. EQ's appearance continued to be basically Sherlockiana or Watsoniana. For example in "International Investigators, Inc." (EQMM, February 1952) E.G. Ashton writes about an organization of the great fictional detectives who gather to discuss many things especially Holmes. Ellery is present and is described as 'quiet young American whose pince-nez protected pale silver eyes". Another prominent member feels that Queen "dressed more reasonable than most Americans, his manners excellent, his Duesenberg good." As Lord Peter points out, "a Lord must always be outranked by a Queen."



Another gathering of the First International Congress of Fictional Sleuths in W.Heidenfeld's "The Unpleasantness at the Stooges' Club" (EQMM, February 1953) leaves their respective "Watsons" alone when a crime wave occurs. Nikki Porter is heard to wail "Oh, if only Ellery were here!"



R.G.G.Price's "Tec's Twilight" (EQMM, September 1953 originally published in 1951) tells the memoirs of an aging investigator who didn't use a side-kick, feeling that many of his rivals lost trade when clients met the people the associated with. This English' Tec admits he learned a lot about atmosphere from Americans such as Philo Vance and Ellery Queen, who "stand in the murder room for hours just sniffing up atmosphere."



Ellery was once even parodied as a penguin along with a host of other "Penguin" detectives. This was the case in Stuart Palmer's article "Some of my Best Friends (are Penguins)" (EQMM, June 1950) In it he discussed and showed of his collection illustrations from the Penguin statues and drawings. EQ is pictured "pondering first editions between precarious balancings on the high wire of logic".



Again he wasn't alone in Murder in Pastiche Or Nine Detectives All at Sea by Marion Mainwaring (1954) Mallory King meets several thinly disguised fictional detectives involved in solving a murder: Atlas Poireau (Hercule Poirot), Trajan Beare (Nero Wolfe), Spike Bludgeon (Mike Hammer), Sir John Nappleby (Sir John Appleby), Jerry Pason (Perry Mason), Lord Simon Quinsey (Lord Peter Wimsey), Miss Fan Sliver (Maud Silver) Broderick Tournier (Roderick Alleyn).
Hardly a pastiche but surely a form of
recognition albeit
outside the field of mystery. In the Jerome Chodorov and Joseph Field' 1954-1955 play Anniversary Waltz, the leading character is subjected to a barrage of questions and responds by asking "Who are you, Ellery Queen?"
From the popular I Love Lucy series season 4 episode 4 "The Matchmaker" (Episode aired Oct 25, 1954): When an angry Ricky doesn't come home from work one night, Fred placates a worried Lucy by saying
"Suppose we wait a couple of weeks and notify Ellery Queen."
While we are on the subject of 'non-printed' tributes we can also add t
he doo-wop group "The Olympics" who, in 1959 had a hit called "Private Eye" which had the lines:
"I wanna be a private eye
I'm gonna get real mean like Ellery Queen"
Clearly written by someone who didn't read a lot of Queen novels...