he writer and magician Clayton Rawson was managing editor
of EQMM. He was never editor-in-chief, but he ran the day-to-day operations of the magazine from 1963 until his death in 1971.
Before Clayton Rawson, Mildred Falk was Managing editor from March 1943 until May, 1948, Robert Mills replaced her as managing director with the June 1948 issue briefly, as did Paul W. Fairman.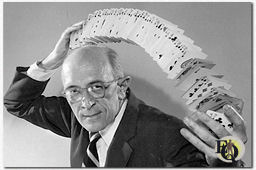 Before that Rawson had been associate editor of True Detective Magazine, editor of Master Detective Magazine, mystery book editor for Ziff-Davis, director of the Unicorn Mystery Book Club, and editor of Inner Sanctum Mysteries at Simon and Schuster. Ten of his twelve published short stories appeared in the Queen magazine between December 1946 and October 1958, six of them reader-contest stories that flooded the EQMM offices with such an overwhelming response that many more prizes were awarded than the original number offered. (The Great Merlini: The Complete Stories of the Magician Detective, 2012)
In the late thirties and early forties, he authored four mystery novels about the world of stage magic, starring The Great Merlini. Two of the books formed the basis for movies, one of them employing the famous Rawson sleuth (see Miracles for Sale, 1939).

A man of many talents, he was himself a magician of professional standing but also a professional illustrator, who made his living in that career in Chicago for a number of years. He brought the knowledge gained in those earlier professions to EQMM, where he and editor Fred Dannay once designed an entire issue of the magazine to help a fellow magician with a trick.
The issues of EQMM that came out during Clayton Rawson's tenure speak to his skills as an editor; so too does the fact that he founded and launched the Mystery Writer's of America's newsletter (still in publication today), The Third Degree.
His youngest son Clayton Rawson Jr. produces one-hour specials for the Fox News Channel relates: "It was great fun to grow up the son of a mystery writer and magician. Every August for many years, my parents hosted a picnic at our home in Mamaroneck. Guests included writers from the Mystery Writers of America, of which my father was a founding member, and a select group of magicians who were members of the other organization he founded: The Witchdoctor's Club. Both Fred Dannay and Manny Lee were usually there and so was Bob Fish, John Dickson Carr (he and his wife Clarice were also my Godparents), and a dozen or more other MWA members and as many magicians.
A highlight of the picnic was an evening of magic performed by The Witchdoctor's Club members and The Great Merlini on the stage my father built in the backyard. It had trap doors, spotlights, and curtains made by my mother. The last of those shows featured the levitation seen in this linked picture. My sisters were the "floating ladies" and my brother and I were behind the curtains." (1)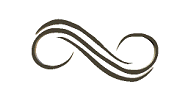 Eleanor Regis Sullivan was a native of Cambridge, Mass. A 1946 graduate of Cambridge High and Latin School, she graduated from Salem State College in 1950. Before entering publishing, Eleanor had taught elementary school for 10 years in Cambridge, in Clinton, Conn., and in White Plains, N.Y.

In 1960, Sullivan broke into the publishing business as an editorial assistant for Pocket Books in New York City. She later became an editor with Charles Scribner's Sons book publishers in 1962 and worked there until 1970 when Frederic Dannay, hand-picked her to become his top assistant and eventual successor.
After reading an add in The Sunday New York Times classified section in May 1970 she submitted her résumé, she was called in for an interview with Joel Davis at the Park Avenue South office.
The following week she was summoned to Larchmont, N.Y. for an interview at Fred Dannay's home. The interview, in the living room of the small, comfortable house, lasted several hours. Sitting in an armchair facing hers, his easy direct manner put her right at ease. He described the kinds of stories he looked for and said that he hesitated to call any subject taboo because it was always the exception that proved the rule.
She later suggested to him that he hired her because of her answer to his question that day -- "How good are you at taking instructions?" - by saying "I went to parochial school."
It was Clayton Rawson who for two weeks in 1970 trained Eleanor Sullivan to take over his job as managing editor of EQMM. She found him an eccentric man but what a sweetheart. Despite not being well then, he turned up every day at the desk they shared and introduced her to everyone she needed to know inside and outside the office.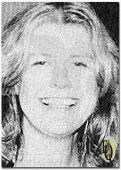 During her tenure, the editorial staff also produced Alfred Hitchcock's Mystery Magazine. Sullivan was named AHMM's editor-in chief from 1975 to 1981.

In 1982, as Eleanor Sullivan moved up from managing editor to editor-in-chief after the death of Fred Dannay.
Sullivan was also a writer of fiction and non-fiction that appeared in a variety of books, magazines and newspapers and has been reprinted in several languages. Her fiction often appeared under the pen names Lika Ness (EQMM), Julia DeHahn (AHMM). In 1990, one of Sullivan's short story under the pen name Ruth Graviros "Ted Bundy's Father" was nominated for an "Edgar".
At the EQMM 50th Anniversary Party in 1991 Eleanor and Janet Hutchings met by way of an introduction and handshake. Janet spoke to her a couple of months later, by phone, when the job at EQMM was coming open.
Aged 62, Eleanor died about a month after Janet took over at the magazine.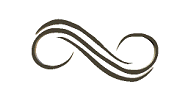 Janet Hutchings

was a Midwesterner, proud to come from "flyover country", and coming to New York to work almost felt like passing into another country.
She began her career in publishing at the Doubleday Book Clubs, where her lifelong enjoyment of mysteries was enhanced by the opportunity to read for the Mystery Guild, to which virtually every mystery or crime novel scheduled for publication in the U.S. was submitted for possible inclusion.

After a stint at another book club that included mysteries in its lineup, she became editor for mystery fiction for Walker & Company, and had charge of a series of anthologies of stories from ... EQMM.
It's at that time that Janet received the call from then editor Eleanor Sullivan, who was ill and helping in the search for her successor. Janet's editorship of EQMM began in the summer of 1991. At the Bouchercon.22 the new editor, was introduced as one of the panelist. The panel celebrated the 50th Anniversary of EQMM and included a tribute to Sullivan by Edward D. Hoch
In a 2016 interview Janet had this to say on her work for EQMM: "My aim has always been to try to make EQMM's umbrella as wide as that of the genre. Partly, that derives from personal taste; I enjoy classical mysteries, hard-boiled, noir, suspense, historicals, you name it. Part of it is that, despite what I've heard people say over the years, EQMM has always striven for the broadest possible range. What we want to give our readers is variety. An article in one of our upcoming special issues contains a quote from a letter written to Frederic Dannay by Manfred B. Lee in 1950. In it he says, "There is nothing so deadly in a magazine as sameness. That's why I can't read most slick magazines; the identical slant is too monotonous. I think most people of intelligence feel the same way, and I think most people who read EQMM regularly are people of intelligence…by including one of every broad type in each issue, wherever possible, you are catering to the widest possible range of tastes – consequently attracting the widest possible audience." I saw this quote from Manny's letter for the first time just a few weeks ago, and I was delighted, because I knew then that in following my own instinct about this, I was also following, at least in this sense, in Fred's footsteps." (Interview by Art Taylor)
Janet Hutchings

is a winner of the Mystery Writers of America's Ellery Queen Award and the Malice Domestic Convention's Poirot Award, and in 2003 she was honored by the Bouchercon World Mystery Convention for contributions to the field. Under her editorship EQMM was named Best Magazine/Review Publication by Bouchercon 27 and in 2017 will be celebrated by Bouchercon 48 for Distinguished Contribution to the Genre.
She is the editor of many anthologies of stories from EQMM, and her own short fiction will appear in the upcoming Bouchercon anthology.
In 2011 Janet

agreed to becoming a 'West 87th Street Irregular"...

EQMM is still going strong the magazine is proofs versatile enough to adapt to the ever changing market.
In 2017 Janet Hutchings

announced: "We enter 2017 with a new format—six double issues per year—and this change presents both opportunities for innovation and challenges to retaining the character of a magazine that has been prized by its readers for so long. ..."